Strategy, Pop-up Retail, Retail Marketing, In-Store Marketing, Consumer Behaviors, Case Studies
The Opportunities and "How To" Dynamics of Seasonal Retail Merchandising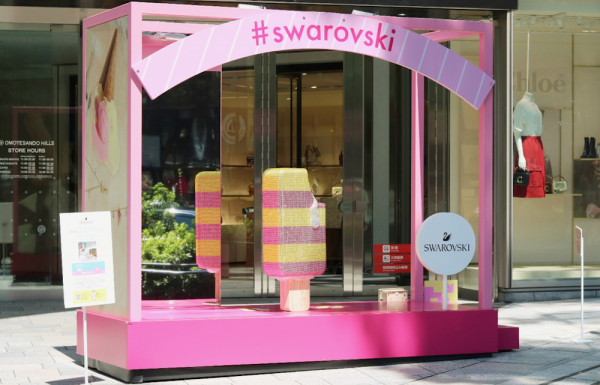 Modern retail merchandisers understand that the seasonal retail calendar year is broken down into more than four traditional seasons (Winter, Spring, Summer, Fall). In fact, the Wall Street Journal enumerates between 13 to 20 seasons!
While it can be overwhelming to think about 13 to 20 merchandising turnovers, restocks, and resets, a more proactive approach is to understand seasonal retail turnovers as occasions to emotionally connect with your customers, heighten brand awareness and generate more compelling sales opportunities.
Target embraces non-traditional seasonal changes to keep things fresh, generate excitement and get shoppers into stores. For instance, "Storage and Organization" and "Self-Improvement" season begins in January as Target displays products that appeal to shoppers' New Year's resolutions to get fit and de-clutter.
Read our suggestions below for ways to use seasonal retail merchandising to engage with existing customers, reach out to lost customers, and excite new customers.
Know the "seasons" that appeal to your customers
What seasons are likely to resonate with the customers in your vertical?
Health and wellness retailers should pay attention to both Cough, Cold, and Flu (Nov-Jan) as well as Allergy (March-May) seasons and engage customers desperate for relief. QSRs and grocery retailers can take advantage of playoff season (Jan-June) to capture some of the $14.8 billion fans spend on Super Bowl parties or the 20% average increase in beer sales during March Madness. Spa retailers need to be aware of Valentine's (Feb) and Mother's and Father's days (May-June) but not ignore Spring Break (Feb-May) and the pampering so many crave after a long winter is over (March-June). Alcoholic beverage retailers can capitalize on Wedding season (May-Aug) as well as the Autumn popularity of craft beers during Octoberfest.
Host a pop-up
Retail pop-ups have been on trend for years now and for good reason! Pop-ups offer retailers the opportunity to try something new and connect with customers without the commitment to a long-term lease.
Retailer Spirit Halloween exclusively does pop-up stores for their Halloween merchandise; they pop-up 1,200 stores ever year! Build-A-Bear takes advantage of the holiday travel season to meet their customers where they are by opening pop-ups at train stations, hotels and family-focused resorts.
While Halloween and the Holiday season is an excellent time to host a pop-up, the less obvious seasons are an even better opportunity since fewer retailers are capitalizing on those. This gives your brand the chance to garner more attention.
Penguin Random House launched a pop-up bookshop in London for International Women's Day showcasing their lifestyle division, Penguin Living. The Like a Woman Bookshop featured a carefully curated inventory to showcase titles by female writers along with author appearances, workshops and story times for children. The pop-up garnered more than positive press, it attracted those coveted socially conscious millennial and Gen Z consumers who prefer brands who stand for something positive.
Want to optimize merchandising for your pop-up? Pop-up and Stand Out! Ways to Maximize Pop-up Shop Merchandising by Kizer & Bender details best practices in this retail specialty.
Create stores within your stores
A store within a store is when you host another retailer, brand or experience within your own stores. Kevin Marschall,Vice President at CBRE's Retail Partnership says:"Done well, store-within-a-store is the proverbial win-win situation. The host retailer reduces payroll and unproductive inventory while extracting value from under-monetized floor space. Halo benefits for the host include an enhanced brand image, an energized store environment, and increased customer draw."
Another option is to host your own brand's store within a store. Target touts its self-branded Wondershop as the customer's one-stop-shop for all holiday needs: gifts, decorations and holiday-themed snacks and treats. Last year, Target took it a step further and offered gift personalization in 80 of their Wondershops, bringing a popular online experience in-store. A store within a store helps focus your customers' attention on those seasonal retail offerings with higher built-in margins.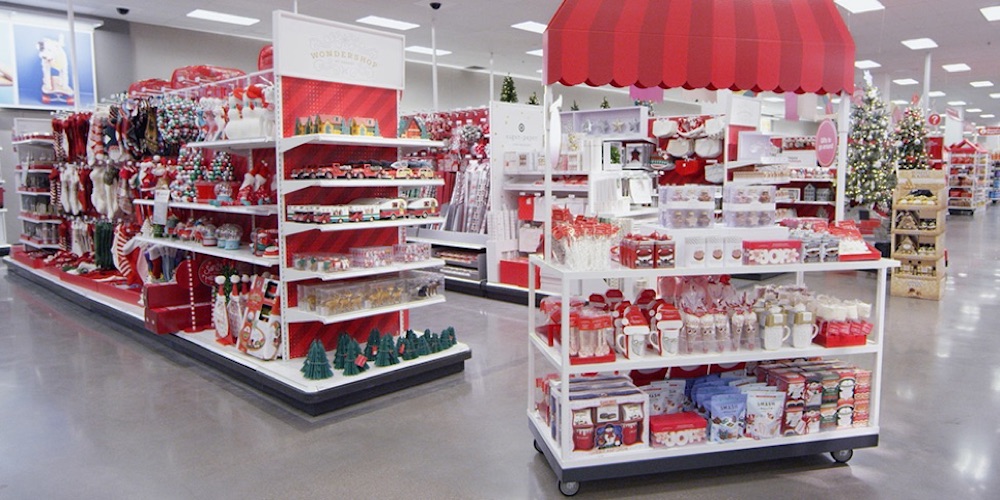 Host an in-store event
Your new seasonal retail displays are set-up, shelves are full, displays and signage are fresh. Your stores are looking their best. It is the perfect time to leverage that with an event!
"Effective in-store events engage customers," observes Jacquie Young-Sterling, Director of Customer Experience, Compliant IA. "Think about seasonally themed one-day sales and gifts with purchase. Support these efforts with dedicated charismatic employees on hand to engage with each and every customer about the featured products."
Inviting your loyal customers to an exclusive event will make them feel valued. This helps solidify them as brand ambassadors and creates brand loyalty. The right type of event can bolster brand awareness during what would otherwise be a slow sales season. For instance, jewelry stores see a natural uptick in sales during the spring thanks to Valentine Day and Mother's Day. Summer can be a different story. To associate itself with the summer vacation season, Swarovski channelled summer vacation vibes  for an exclusive roof-top party complete with a Swarovski popsicle stand, roller girls, DJs, and bespoke cocktails for their celebrity and devoted VIP customers.
Additionally, events are a perfect way to reach out to new customers. Häagen-Dazs boasts brand awareness with both baby boomers and Gen X. With a new line of alcohol infused ice creams, Häagen-Dazs was anxious to court millennials. Taking advantage of the summer season and consumer desire for cool treats, Nestlé launched Bär Häagen-Dazs inside a trendy social club featuring ice cream tasting flights on gilded spoons. On weekend evenings the entire store transformed into a legal-drinking age bar complete with DJs and specialized cocktails featuring Häagen-Dazs ice cream. The store, product presentation, and weekend parties were designed with social media in mind: a modern, luxurious experience perfect for millennials to share on Instagram.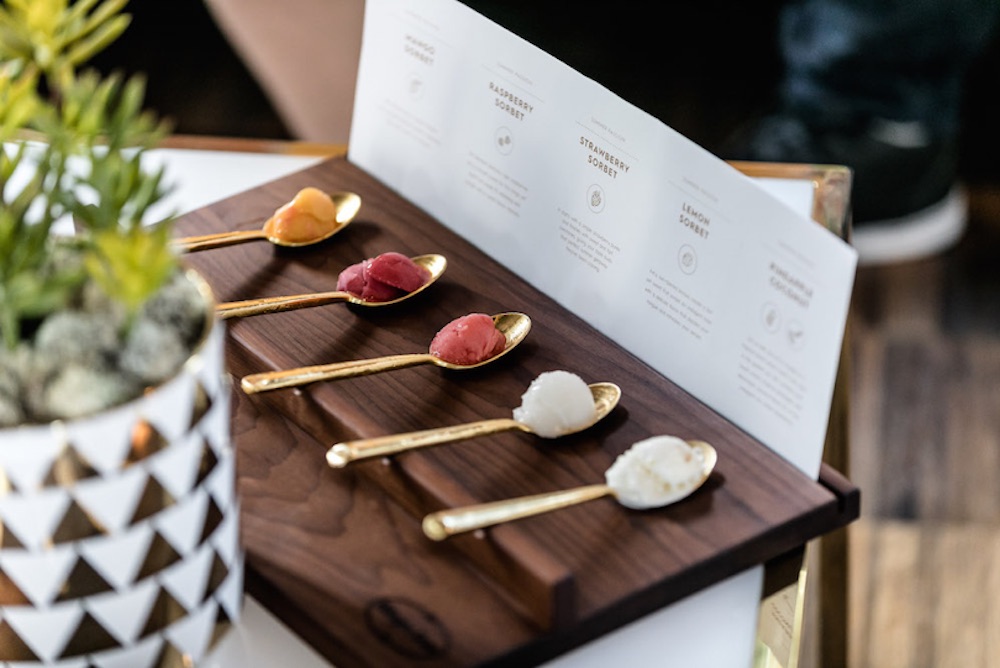 Take another tip from Jacquie and create "a curated, photographable space to entice customers and influencers to share your event on their blogs, Instagram and other social media platforms. This will help create organic awareness of the new merchandise but also FOMO — a sense of urgency to come into stores quickly or miss out."
You can further utilize social media to help your event gain traction by inviting local influencers. Coupling unique content with influencers allowed Häagen-Dazs to garner over 12 million impressions.
Lastly, to make the most of your event, Jacquie recommends "asking customers to join your mailing lists and mention the event on social media for a chance to win an in-store credit. These tactics will ensure your seasonal retail event has customer reach well beyond just the days the event is taking place."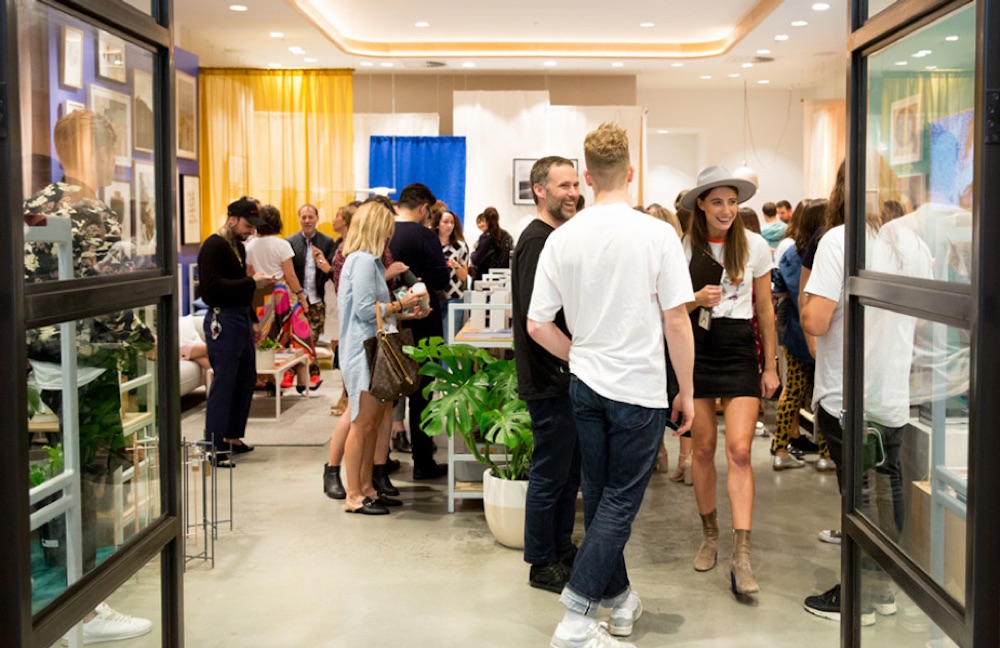 Offer helpful, personalized services
Think beyond gift-wrapping services. Nordstrom relishes making their customers feel cared for and streamlining the purchase experience. Nordstrom recently embraced 3D foot-scanning sizer technology to identify a customer's unique fit requirements (e.g. flat arch, narrow foot). Employees use this information to eliminate ill-fitting options and steer customers toward the best brand for their footwear needs.
Knowing people are anxious to get outside during the summer season, both Home Depot and Lowes offer free assembly for grill purchases. Most are ready for pick-up the same day. Retailer Athleta not only offers free in-store alterations, customers can take a free fitness class while they wait.
Support your staff
Your employees are one of the biggest drivers of retail productivity. Miscommunication with your store employees can easily derail your seasonal merchandising efforts. Seasonal merchandising is time sensitive, and missing displays, incorrect pricing, and out-of-stocks can cost as much as 25% of your total campaign revenue.
Retail expert Francesca Nicasio recommends, "As much as possible, stick to one communication platform when disseminating critical information." Choose a platform that will allow you to distribute pertinent training material, merchandising plans, set tasks, chat securely and have checklists for evaluating merchandising execution. Utilizing a system to keep everyone in sync reduces uncertainty and empowers your employees to carry out merchandising tasks effectively.
Your seasonal merchandising program may run only a few weeks (or a few days), but the effort is worth the payoff with year-round benefits. Both traditional and non-traditional "seasons" give you the opportunity to create instore excitement and bolster product and brand awareness. This all leads to effective sales opportunities.
About the Author:
Chelica Hiltunen is Medallion Retail's guest blogger this week and the Director of Operations at Compliant IA. Compliant IA is a store communication and execution platform. It combines task management, social collaboration, smart checklists with action plans and photo verification to ensure merchandising programs are executed in time, in full, in all locations.
Ready to connect to your customers in a more meaningful way?
CONTACT OUR TEAM