Strategy, Creativity, Social Media Integration, Retail Marketing, In-Store Marketing
Why Retailers Should be Snapchatting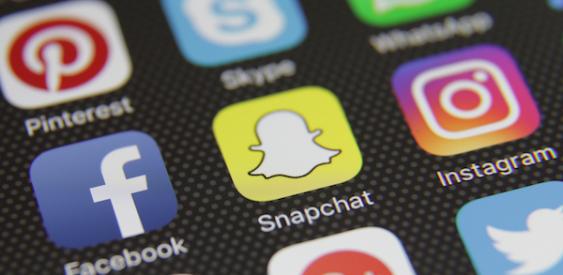 I ain't afraid of no ghosts!
In fact, I love that little Snapchat apparition. (What? What did you think I was talking about? I'm all up in pop culture.)
Some retail marketers, however, don't share the Snapchat spirit. Despite a loyal user base, Snapchat still isn't considered by all to be a viable marketing tool (though several high-profile fashion, youth, beauty and lifestyle brands are testing the platform).
But those marketers who have yet to get serious on Snapchat may want to consider doing so, and soon. The ephemeral messaging platform is experiencing a surge in growth. Take a look at these stats from eMarketer:
Snapchat has reached 150 million daily users, surpassing Twitter's 140 million daily users.
Snapchat's U.S. monthly user base will grow 27.2% this year to 58.6 million users, a growth rate eMarketer says exceeds that of messaging apps in the U.S., which will grow about 16%.
Twitter will have 56.8 million monthly users in the U.S. this year and Pinterest will have 54.6 million users
By 2020, Snapchat will add 26.9 million users, nearly double that of Twitter and Pinterest
Suffice to say, more and more young (18-24) people (women) are all about Snapchat. These are the style-setters, the fashionistas, the innovators and the early adopters. It would probably be a good idea for your retail brand to be a part of her Snapchat life. The app is ideal for:
Creating a two-way conversation with shoppers
Asking for shopper feedback / input
Building anticipation for new items
Developing buzz for shopper events
Activating (and rewarding) influencers
While there's no cost to create an account and share content on Snapchat, the app offers some powerful "pay to play" features that retail marketers should explore.
On-Demand Geofilters
One of the most popular and effective of the Snapchat marketing tools is Geofilters. Geofilters can be purchased for events or certain locations and can add a filter around the outer edge of the user's picture or video to show the world where the event is or what the celebration is about.
Lenses
Lenses are essentially creative filters for selfies. Users take a snap, select a filter and then simply press and hold on the face image. Snapchat scans the face and determines where to place the filter.
These filters rotate, which means one never knows what will be available when opening the app on any given day. (The puppy filter remains hugely popular.) Brands can create their own filters, as Gatorade and Taco Bell did earlier this year.
What makes this feature particularly useful for brands is that it allows Snapchatters to act as cross-platform brand ambassadors by sharing the content over Facebook, Twitter and Instagram.
Q & A
Just like on every other social media outlet, businesses are able to find success on Snapchat when they're able to interact with fans. Snapchat gives you the opportunity to send personal or mass messages back and forth to fans. Many companies will even hire celebrities or bring in industry experts for a day to interact with users in order to build awareness and brand loyalty (Like the Dwayne Johnson- and Kevin Hart-hosted fan Q&A to launch Central Intelligence).
Memories
On July 6, Snapchat unveiled Memories, a new feature that houses saved versions of people's snaps to be edited with new text, illustrations and filters, then posted publicly or shared privately.
That sounds potentially terrible for anyone whose favorite part about Snapchat is the raw, unfiltered, super-authentic nature of its content, and how it contrasted with every other major social media platform. There's a risk that the ability to post pre-produced content will enable brands, publishers, celebrities and anyone else to get lazy creatively. Or it could just raise the bar. (Let's do that one, retail marketers.)
Next time: A look at some Snapchat retail marketing tactics.
Ready to connect to your customers in a more meaningful way?
CONTACT OUR TEAM