Strategy, Creativity, Retail Marketing, In-Store Marketing, Retail Display, Consumer Behaviors
10,000 Steps Forward: How Fitness Tech is Reshaping the Fitness and Apparel Industries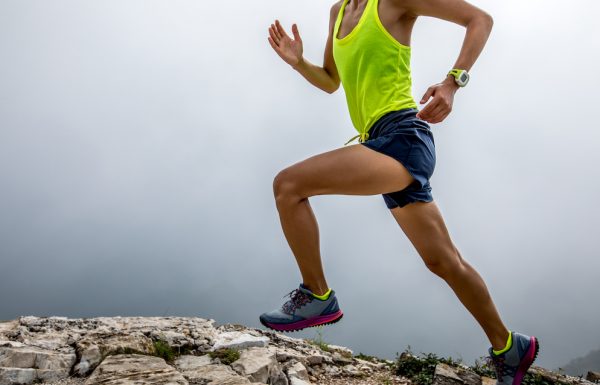 The fitness industry in the United States is currently worth $30 billion and shows no signs of slowing down anytime soon. Outside of the U.S., the industry grew to approximately 200,000 fitness clubs globally, serving 162 million members. The fitness industry is no longer limited to spandex and nylon. Today, smartphones and other smart devices lead tech sales– and the fitness industry is reaping the benefits.
The amount of fitness tech and workout gear that incorporates technology is on a steep upward trajectory. The worldwide wearables market, that includes products like the Apple Watch and Fitbit, is on fire. Shipments of Apple Watches reached an astounding 3.5 million in the second quarter of 2018. As more sports and fashion brands strategize how to keep up with the trends, technology and fitness are becoming more entwined. This includes new high tech workout clothing and devices that can track everything from your heart rate to technology sewn into the fibers of your workout clothes. Tech is influencing the industry in a major way.
With all this new apparel technology comes the need to enlighten the shopper and personalize their in-store experience. It's not enough to put it out on the store floor and let the customer fend for themselves in figuring out what, why, and how. Floor personnel? They aren't always right on hand to handle questions. Plus, they can use information support, too.
Your in-store retail marketing needs to evolve as fast as the technology does!  The more tools your sales staff has at their disposal, the better they can tailor their answers to shoppers' questions. With its premium pricing, isn't all of this tech about tailoring and personalizing? If ever there was a match made for informative display, it's the merger of fitness gear and technology.
Tech is the new workout norm
Did you know there are high tech bicycle handlebars that will vibrate when you need to make a turn? Or that there are clothes with built-in EMG (electromyography) technology that detect electrical signals from your muscle  or give you real-time info on muscle strength? Both of these products would have been unheard of a few years ago, but today they are just two examples of a booming tech-infused market.
It seems like each month there's a press release about a new fitness tech innovation. It makes it hard for even the most devoted fitness enthusiast to keep up with the lightning speed of change. If it's hard for those most involved in the sector, imagine how confusing it can be for your shoppers and employees on the sales floor. Sure, manufacturers' hang tags can help consumers understand the basics of what these innovative products do, but that's just the tip of the iceberg. It's up to retailers to bridge the gap between what's developed in the product laboratory and how consumers fully understand the novel capabilities—let alone become aware of them. Your signage needs to be just as advanced as the sports and fitness products you carry. If ever there was an apt application for being "pro-active," this is it.
Fitness tech spans the generations
While millennials and Gen-Z's may be more inclined to toy with tech and figure out new devices on their own, they are still thirsty for knowledge. They want details about features and comparative products. Some of their older counterparts may be less inclined to spend hours exploring and understanding new fitness technology, but that doesn't make them any less of an attractive audience. At 74 million strong, Boomers are an important segment of the fitness population and they also have the most disposable income for fitness technology and apparel. No matter the age of your shoppers, your signage has to put things into language and visuals that are easily understandable and relatable.
[bctt tweet="Strong in-store marketing, utilizing cutting edge innovations such as AR, will provide your brand with a differentiating edge that delights your tech-driven customers." username="medallionretail"] Great signage and display turns the in-store shopping experience from an exercise in futility into an engaging, informative showcase for getting the most from your fitness time.
Personas and personal health
Health is incredibly personalized. In a time where inclusivity rules—no matter your age, weight, or gender—there's no limit to what you can accomplish on the field or in the gym. With growing technology, customers are now able to use their devices to help curate workouts that work for them.
Certainly, the goal of all this new technology is to get more out of your workout—more data, metrics and efficiency to enable the user to go faster, get stronger and stay connected. If all this sounds like personalization, that's exactly right. So why would your displays counter this push towards the personal with a generic approach? If today's athlete is searching for a more one-on-one solution, your signage should provide the answer on how the latest tech gear addresses their specific needs and wants.
Signage and display can be used to appeal to the various fitness personas: the elite athlete, the weekend warrior, the in-any-weather devotee, the exercise Zen master or the intrepid adventurer. Understanding these personas allows the shopper to see themselves not only represented, but understood. Connecting personas with fitness gear can be the key to tapping into a population ripe for the latest tech to get the most from their workout.
Displays can take the form of diagram signage to immersive experience. It can point out features you never dreamed existed or give you the opportunity to try first-hand. And rather than isolate individual products, you can create a store-within-a store exclusively focused on tech gear to show the breadth and range of your offerings, plus the alignment to the various personas.
As fitness technology takes steps forward, use your signage and display to enlighten the way. Medallion Retail has the creativity and ingenuity to help your brand bring home the gold. Reach out to Michael or Chris of Medallion Retail at engage@medallionretail.com.
Ready to connect to your customers in a more meaningful way?
CONTACT OUR TEAM