Strategy, Creativity, Pop-up Retail, In-Store Marketing, Consumer Behaviors, Case Studies
2019 SXSW and Coachella Set the Bar for Pop-Ups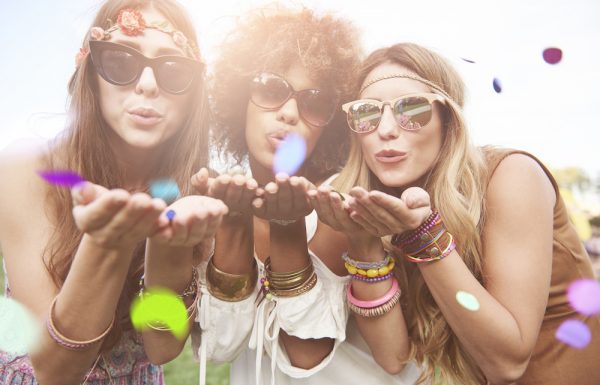 It's springtime. That means we are officially in the thick of music festivals and pop-ups — most predominantly 2019 SXSW and Coachella. As millennials and Gen-Z continue to broaden their spending power, limit their attention span, and gravitate toward the Instagrammable, businesses are fighting harder than ever to craft pop-ups that draw customers in faster and hold their attention longer.
Nowhere are these trends in immersive displays and intricate theming more prominent than at 2019 SXSW and Coachella; two of the most popular annual festivals. This year, both events featured highly involved pop-ups: from the Dolls Kill Quickie Mart  to the Calvin Klein #MYCALVINS house, these ephemeral campaigns capitalize on the need for businesses to be one step ahead of the curve to captivate the millennial and Gen Z markets.
Image rules
At Coachella 2019, many of the most intricate pop-ups included immersive spaces where festival goers could take attention-grabbing photos, while also getting an extensive insider's look into the brand. It's an experiential opportunity, with a large dollop of sales potential. With millennials and Gen-Z, it's often about the feelings or emotions that you can create. Brands that can create a unique vibe are one step ahead in being able to stick out in the Gen-Z mindset.  And it's been happening for years.
Beauty brand YSL created a classic gas station, complete with the opportunity to "fuel up" on some of the brand's newest products. The space was unique, beautifully crafted, and a great space for Instagram photos. BMW used the event to capitalize on the SoCal road trip fantasy, using their pop-up to showcase custom cars and offer guests a chance to meet music star Khalid.
Curating beautiful spaces can seem like a big undertaking for brands trying to get consumers to pay attention in the ever-changing business world, but it makes all the difference to connect with customers on a personal level. This personalized experience is one of the best commodities in today's market, and keeps consumers coming back for more.
Relax…and enjoy
While festivals are a time for friends and enjoying great music, they also serve as a place for escape. For so many who wait all year for these festivals, it's an opportunity to slip into a world of fantasy and fun. But there can also be sensory overload—let's just say, at times, it can be too much of a good thing.
Festivals are also an ideal venue for brands to create spaces centered around relaxation and a calming atmosphere. At 2019 SXSW, a variety of brands took the opportunity to remind customers to take a moment to re-center themselves and practice health and self-care. Health and wellness giant Goop hosted their first pop-up this year, which featured whole stations dedicated to some of their most popular products. (About the same time, founder Gwyneth Paltrow was making the rounds at major media outlets promoting the Goop name—working brand recognition from every angle).
Other businesses took the opportunity to get in on the wellness game. Bose had a pop-up for its new headphones/sunglasses with a focus on wellness and "being present." Viceland built an entire skatepark where visitors could take photos, skate, and relax and Rent the Runway and West Elm held a pop-up focused on relaxing, featuring meditation apps. Selling products was not generally the main focus of each pop-up—each brand was "selling" an idea of wellness. Each used 2019 SXSW as a platform to introduce a new audience to innovative health trends and wellness products, in essence, becoming a relaxation vendor proffering a memorable experience that will linger long after the last song is played.
 Experimentation leads to lasting connections
[bctt tweet="Pop-ups are now an essential part of the festival experience. Companies are awake to the fact that these venues are not only a place to give customers a place to buy products, but also a space to experiment and connect." username="medallionretail"] So much of what makes pop-ups an iconic part of the festival experience is how customers interact with what companies create and their enthusiasm to share them with a broader audience via their social media posts. For every visitor that attends a pop-up, there are exponential FREE exposures. So, while the cost of some of these festival pop-ups can shoot through the stratosphere, the exposure and influence earned, can be, as they say, priceless. And the strong emotional connection: everlasting.
You don't need the blockbuster budget to create a memorable pop-up. Medallion Retail has megawatt ideas to help your brand shine in any environment. Reach out to Chris or me at Medallion Retail at engage@medallionretail.com.
Seen something we missed?  Share your thoughts below!
Ready to connect to your customers in a more meaningful way?
CONTACT OUR TEAM