Strategy, Creativity, Social Media Integration, Brand Positioning, Retail Trends, Retail Marketing
26 Ways Retail Marketers Can Use Periscope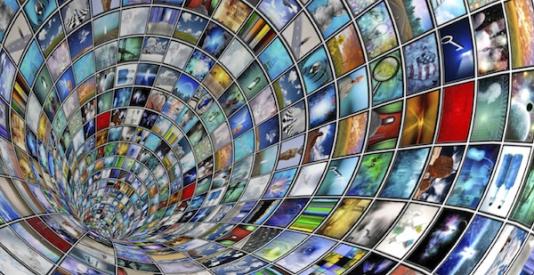 With all due respect to Gil Scott-Heron, I believe the revolution will be televised.
How can it not, with a camera in almost every hand and simple-to-use platforms that broadcast visuals to the world. The latest of these is Periscope (owned by Twitter).
If YouTube fell in love with Snapchat, the product of their union would be Periscope, a mobile app that allows users to broadcast live video (called Scopes) to audiences. Viewers can "heart" the content they like, and can further interact by submitting comments and questions in real time. The Scope is only available for 24 hours. (More "what is it?" details in last week's post; here we get into the "why?" and "how?")
Periscope is rejuvenating the social media landscape (and the marketer's toolbox) with these fleeting, in-the-moment broadcasts. The app is the result of a shift in both social media and society itself; Periscope is a response to the individual's need to be immersed in relevant and remarkable real-time happenings.
Because this type of live streaming is in its early stages, companies are still exploring the most effective ways to use Periscope. That said, leading brands like Target, Adidas, GE, Taco Bell and even the New York Yankees are already leveraging the app as part of their social media strategies. Retail marketers who want to connect honestly and emotionally with shoppers should test drive this low-cost, high-engagement tool as well.
Why? Because video is crazy popular. Cisco reported that consumer internet video traffic will take up 80 percent of all internet traffic in 2019, up from 64 percent in 2014.
Plus, the rawness of the live stream – unedited and unfiltered content – reveals a more realistic and connective side of a business. Periscope showcases immediacy and authenticity that is often lost on the editing room floor when perfecting traditional brand video pieces. With this app, videos may have flaws, and they could end in disaster, but that's what makes it so engaging for the audience.
Without a doubt, Periscope is a high-stakes venture for retail marketers. The app transports the shopper behind the scenes, so it's critical to make sure that she likes what she sees back there. But rather than shy away, retail brands should adopt an experimental mindset, because Periscope will be a powerful tool for linking in-store and online experiences.
Here are 26 ideas for retail marketers to explore with Periscope:
Interview conference attendees
Feature the CEO commenting on an industry development
Unveil a new product
Showcase a logo, marketing piece or campaign and ask for feedback
Host a Q and A
Take viewers behind the scenes at a store-opening event
Broadcast a company party
Interview industry leaders
Allow a celebrity take-over
Tease an upcoming webinar
Demonstrate a process
Show viewers the inner workings of the brand
Facilitate a panel discussion
Reveal survey results
Offer a sneak peek of a new product line
Conduct a survey
Run a contest or insider promotion
Solicit shopper experiences
Stage an "ask the expert" event
Showcase testimonials
Host a walking tour of store windows
Broadcast in-store events / demos
Showcase a product design process
Interview shoppers
Introduce staff
Provide VIP pre-event coverage
Ready to connect to your customers in a more meaningful way?
CONTACT OUR TEAM