Strategy, Social Media Integration, Brand Positioning, Retail Trends, Retail Marketing, In-Store Marketing, Case Studies
46,000 Shoppers Can't Be Wrong; Omnichannel Works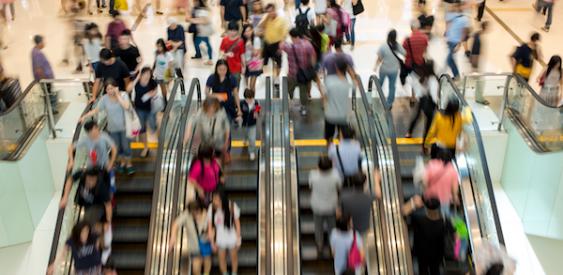 Many brick-and-mortar retailers with large footprints are finding themselves challenged by the short-term pressures of sales growth – and the long-term positioning of their businesses. But physical retail incumbents have one surprising advantage over their online competitors – physical stores.
Interaction-hungry shoppers want what they want, when they want it, the way they want it. They seek meaningful connections with brands; they invest emotionally, and demand the same in return. As I may have mentioned in past posts (!), the retail experience is evolving into the In-Store Shopper Moment. That's why omnichannel retailing is saving the brick-and-mortar store.
An article earlier this year in the Harvard Business Review showcased the results of a research study that involved 46,000 customers of a single retailer leveraging an omnichannel strategy. The researchers who ran the study segmented the customers based on whether they were online-only (seven percent), in-store only (20 percent), or used multiple channels (73 percent). The largest segment of customers, who used multiple channels, was termed "omnichannel customers."
The findings pointed to some meaningful truths about modern retail. Omnichannel customers spent an average of four percent more in store and ten percent more online in the 14-month study period versus the customers who purchased through a single channel. And every additional channel used resulted in a higher amount of money spent; customers who used four or more channels spent nine percent more on average versus people who used just one channel.
This is huge news for challenged retailers. Providing an omnichannel experience, rather than emphasizing a single channel over another, can drive greater share-of-wallet and increased shopper loyalty. When opportunity for online research is paired with in-store Moments and includes targeted offers to specific consumers through a variety of channels, retailers put control into the hands of the shopper.
The critical takeaway: retailers that seamlessly blend online and traditional retail outperform those that don't. Amazon is an 800-pound gorilla in the online retail world, and the chances are very good that no brick-and-mortar retailer will ever equal their online sales. But it's not solely about online sales anymore.
Smart retail marketers will engage shoppers in ways that Amazon may not be able to (quite yet). By flawlessly coupling frictionless movement between channels with emotional and satisfying In-Store Shopper Moments, retailers can empower the shopper to enjoy the brand in her own way, and on her own time.
Ready to connect to your customers in a more meaningful way?
CONTACT OUR TEAM