Strategy, Creativity, Permanent, Temporary, Corrugated Display, Pop-up Retail, In-Store Marketing, Retail Display, Consumer Behaviors, Case Studies
A Look Back: Our Favorite 2018 Retail Trends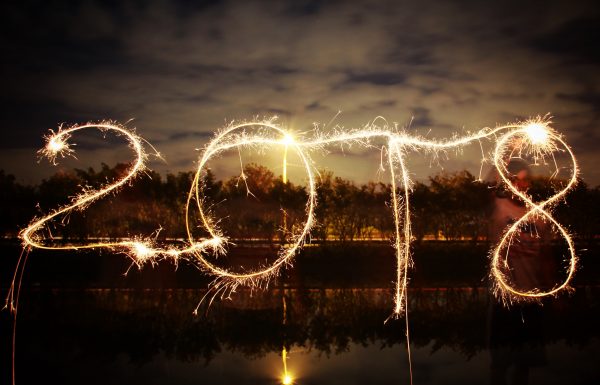 2018 is over…finally! It was a long year – one that started with the Winter Olympics (yes, we had the Olympics this year) and high schoolers eating Tide Pods. In retail news, we said goodbye to Toys"R"Us, hello to oat milk, and saw that Best Buy was here to stay.
As we look back on the highs and the lows, we at Medallion Retail wanted to share some of our favorite things of the past year. Because what better way to start 2019 than with a look back our favorite 2018 retail trends.
Favorite Retail Trend: Marketplace Pop-Ups
With our subsidiary MR Pop-Up we're all about the growing trend of pop-ups in retail. They're fun, consumer-driven and great for testing concepts. But the best part about this trend is that it encourages creativity and constant disruption. And this year, the most innovative idea was the marketplace pop-up: a shell of a store hosting a plethora of products.
Story is a great example of this. The retail innovator has a brick-and-mortar shop that curates and constantly evolves product offerings to fit a changing theme. Products are united only by that underlying "story." The result is a marketplace of goods that excites consumers and entices them to return. Story has been so successful that Macy's recently acquired the concept shop.
What's next is sure to be a continuation of this trend on a greater scale. Flexibility and innovation will be the key to this "story's" next chapter.
Favorite Retail Resurgence: Macy's
The "retail apocalypse" took a number of victims over the past few years (Blockbuster, Toys"R"Us, RadioShack, Sears). But there are some that have come back from the brink, as only the best of the best can do. To close the year, we'd like to commend one of the most impressive cases of reversing a potential death spiral: Macy's.
For a while, the department store just kept doing what department stores do. But in the past year, the massive chain has totally revamped the consumer experience. Buying Story, launching a BuzzFeed product line, introducing an experiential space in select stores (hello AR!), increasing personalized offerings– the list goes on.
And that's nothing compared to their incredible holiday installations this year, that we went to see firsthand: at the flagship store in Herald Square, all eight floors were decked out with some amazing displays, all geared towards creating a jaw-dropping consumer response.
It's all impressive stuff and speaks to the greater trend of giving consumers a memorable retail experience.
In fact, we're so enamored with Macy's resurgence, we're writing a whole post on it. Look out for our in-depth look at the successes to come in 2019.
 Favorite Holiday Campaign: Hershey's Halloween
Holidays are the bread and butter of retail – especially for candy. The challenge is that there are so many hats in the ring that the displays have to stand out. One did just that: Hershey's Halloween installation.
More than just a display, it had the grandeur of an in-store pop-up. With an immersive 10' x 10' x 12' walk-through for a 360-degree experience and over one ton of candy, this display stood out in the crowd. It was fun, on theme and memorable for both adults and kids – just what holidays are all about!
 Favorite Hyped Product: Reusable Straws
A chic product that looks good, is an investment and helps the environment? We're sold! This year, reusable straws took the world by storm – so much so that people were forgoing plastic straws at every juncture.
Many companies attempted to throw their hat (or straw) in the ring. There are glass straws, bamboo straws, silicone straws, stainless-steel straws, and stainless-steel-silicone-fusion straws. But regardless of the material, the bigger trend is one of sustainability and eco-friendly consumer practices, both in the product itself and in the packaging.
Expect to see more innovative green products in 2019. It's good for consumers and great for the environment. We give it two fishtails up!
 Favorite Retail Tool: HappyOrNot Button
Artists have paintbrushes, plumbers have wrenches, and referees have whistles. Every industry needs the right tool to get the job done. Retail is no different. This year we saw a surge in customer happiness measurement strategies, with retailers trying harder to track shoppers in action. One tool in particular was simple, yet effective: the HappyOrNot button.
It's a simple idea: ask the customer to rank their experience. But it's been done in so many tired ways. Receipts with surveys get thrown in the trash because you're asking too much from your customer – and forget about people taking time to respond to emails with after-the-fact satisfaction surveys. An in-the-moment ranking is easy and effective, and we expect more retailers to hop on this bandwagon.
 Favorite Retail Quote: Alex Carleton
There are hundreds of brilliant minds in retail whom we love to learn from – and every year we like to take stock of what we've learned. This year, Chief Creative Director of Filson, Alex Carleton, earns the award for our favorite retail quote from an interview with Gear Patrol:
[bctt tweet=""We don't reference other retail stores. We reference museums, we reference galleries, we reference parks, we reference recreational sites. We reference everything but retail."" username="medallionretail"]
This is not only a great quote, but it highlights probably the most epic trend we're seeing in retail right now. The best retail isn't retail at all: it's retail theater. Brands that continue to use the same, stale sales strategies aren't going to make it in this evolving field. It's the retailers who provide consumers with genuine and new experiences that will thrive.
It's an exciting time to be in retail. We look forward to seeing more visionaries test out innovative and industry-disrupting ideas in the year to come. And we're thrilled to be a part of this retail revolution.
At Medallion Retail, we're at the cutting edge of what's new and exciting in pop-ups and displays that push the industry forward. To get your 2019 off to a great start filled with fresh ideas, reach out to Michael Decker or Chris Gordon today at engage@medallionretail.com
Ready to connect to your customers in a more meaningful way?
CONTACT OUR TEAM