Strategy, Retail Marketing, In-Store Marketing, Case Studies
A Sales Associate By Any Other Name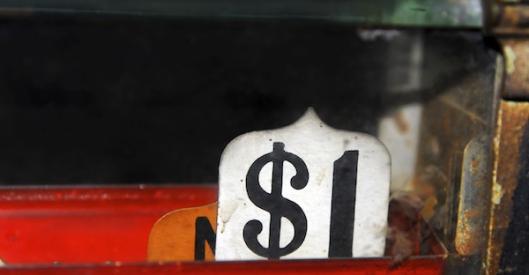 Years ago, retail salespersons prided themselves on building and maintaining a clientele – a dedicated group of dependable shoppers that they nurtured, catered to and served with great attention to detail. Basically, they invented personalization and shopper experience with only a pad, a pen and a great memory.
The number of these clientele-focused sales associates dwindled with the onset of big-box stores, mass merchandisers, self-serve checkout and online shopping. Until recently.
A 2014 A.T. Kearney study found that 90 percent of all retail sales still take place in stores. Shoppers once again want to be considered clientele. They need to feel special and cared for and appreciated. They demand options in their shopping experiences and seek to build meaningful relationships with the brands they love. And once again, it is up to the sales associate to enable that connection.
The pad and pen have been replaced with the tablet and smartphone, but the basics of quality service and relationship building still require a human touch. Enter the clientele-building Sales Associate 2.0.
Empowered by digital technology (just like the shopper), today's sales associate employs the right mix of digital, mobile-assisted mechanisms to connect with the shopper. Engagement-facilitating dashboards, contextual menus, triggering events, automated recommendations, peer access platforms and business process workflows are her tools for integrating in-store service, product, signage and display experiences.
The meaning of "sales associate" has evolved based on this new technology and the resurgence of the clientele mindset (much like "retail designer," "display" and "catalog.") Following are 42 things a sales associate can also be:
Advisor
Stylist
Reality Check
Personal Shopper
Confidant
Expediter
Guide
Consultant
Host
Watchdog
Forecaster
Sounding Board
Hunter
Gatherer
Visionary
Conspirator
Conscience
Planner
Honest Voice
Voice of Reason
Point of View
Psychologist
Advocate
Dresser
Cheerleader
Instigator
Researcher
Traffic Cop
Consultant
Mirror
Inspirer
Advance Man
Mastermind
Butler
Facilitator
Translator
Expert
Demonstrator
Interpreter
Delivery Person
Provocateur
Influencer
Ready to connect to your customers in a more meaningful way?
CONTACT OUR TEAM