Strategy, In-Store Marketing
(Almost) Live from Reinventing the Store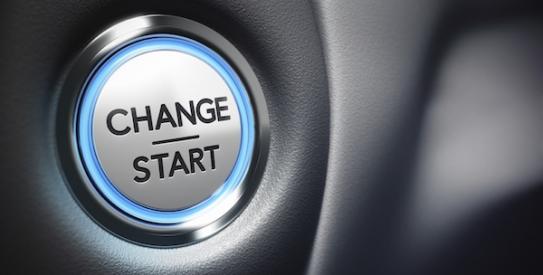 Tuesday morning I had breakfast with Bloomingdale's CEO, Tony Spring.
All right. Not "with." More like "near."
I (and my cohorts from Medallion Retail) was at FIT for a Retail Marketing Society conference – Reinventing the Store. Spring was this close to me during the pre-show muffin-and-mingle session.
And while I didn't get a chance to talk directly with him, I did have the pleasure of listening to him speak. Tony Spring delivered the Reinventing the Store keynote that kicked off this half-day gathering of retail heavy-hitters. His message – and that of almost all of the speakers who followed – centered on shopper engagement and the store as a destination. (And food. People talked a lot about food. But I'm jumping ahead.)
While Bloomingdale's has a rich history, Spring's focus was squarely on the future. He framed his remarks with a quote from author, speaker and creative consultant Michael McMillan. "You cannot start the next chapter of your life if you keep re-reading the last one."
Spring urged his audience at Reinventing the Store to "respect the heritage, but be part of the future." And that future is all about the shopper. Retailers must excite and inspire them; give them an opportunity to discover not just new products, but new communities and new things about themselves.
According to Spring, "Like no other store in the world" is not just a tagline.
"It is a core principle; a beacon," he said. "It is something everyone in the organization thinks about every day."
So, according to Spring's presentation at Reinventing the Store, what are the Bloomingdale's folks thinking about?
Always be Bloomingdale's
Create a distinctive and consistent look, feel and tone across all stores. Anchor or outlet store, don't let the shopper forget where she is.
Increase dwell time
Allow for space and opportunity for social interaction and community. Curate an experience for the shopper. Feed her need for connection. And simply feed her. (Bloomingdale's was the first to serve frozen yogurt. The treat debuted at the in-store eatery Forty Carrots forty years ago.)
Build thoughtful, timely relationships
Fashion is the lifeblood of Bloomingdale's, and the brand works hard to nurture designer talent. The store also creates "mash-ups" with unexpected brands – Crayola, Matchbox 20, the NFL – to deliver unique experiences for the shopper.
Utilize omnichannel strategically
Be there whenever and however the shopper wants to engage. But be respectful of the unique language and options of each channel.
Celebrate the empowered customer
Shoppers demand that retailers make their lives easier. The competitive landscape and technology are shifting their expectations.
"Mobility has changed everything," said Spring.
Also, shoppers have no qualms about contradicting demands; she wants privacy, and she wants you to know who she is.  That's the retailer's problem, not hers.
Embrace "lean development," advised Spring. Take advantage of forward momentum, experiment with ideas, learn in real time and then make them better in later iterations.
"Focus on creating dreams rather than memories."
Next time, more insights, experts and food anecdotes from Reinventing the Store…
Ready to connect to your customers in a more meaningful way?
CONTACT OUR TEAM