Creativity, Signage, Permanent, Temporary, Corrugated Display, Retail Marketing, In-Store Marketing, Consumer Behaviors
An All-Encompassing Trend: Why Health and Wellness Retail Is About More Than Vitamins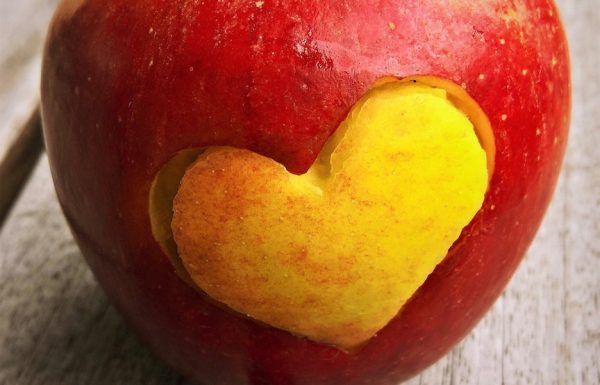 The start of the new year can only mean one thing: it's time for resolutions. And for many consumers, that list of goals for the upcoming year starts with wellness through healthy choices.  Health and wellness retail is their starting point.
[bctt tweet="Though, historically, it's hard for people to keep their resolutions, we see consumers moving more and more toward lives of all-around wellness. In response, retailers are following suit with more comprehensive wellness offerings." username="medallionretail"]
Of course, wellness has been a massive trend in the food & beverage sector, with kale, cauliflower and kombucha (to name just a few) making waves. And we've seen firsthand how the beauty industry is becoming more wellness driven.
But it doesn't stop there. Health and wellness has become the biggest trend in all of retail – with no signs of slowing. It's not limited to the pharmacies and the vitamin shops of the world anymore.
 Intention, intention, intention
So what does wellness actually mean? Well, it depends.
In the realm of beauty, it means products that beautify from the outside in, like moisturizers that heal the skin and make you glow, or eye makeup that is all-natural and rejuvenates. Athleisure is the fashion manifestation of wellness. Leggings, sneakers and sports bras encourage consumers to exercise and live healthier, more active lives. Tech also drives wellness retail with products like Fitbits and sleep trackers.
But other categories aren't left out either. Just ask BuzzFeed. The brand's new Goodful brand – that Macy's recently added to its home goods offerings– curates kitchenware, lifestyle and home goods products that are "designed with freshness in the kitchen, sounder sleep, and mindfulness at the center of the line." In the words of Macy's Fashion Director for Home, Roberson Keffer, "It's about providing a 'holistic' lifestyle."
Wellness encompasses greater values
In many ways, wellness is an umbrella term – one that encapsulates many facets. The overarching rule is something that BuzzFeed is driving home by equating wellness and "goodness": if it's good for you, it contributes to your overall wellness.
Shoppers aren't just wellness driven – they're also values focused. Their personal health matters, but so does the health of the planet, the wellness of animals and the happiness of others. Sustainability, eco-friendly, cruelty-free, organic and non-GMO are all trends that contribute to wellness.
And it's more than just physical wellness that consumers are after – it's mental and emotional wellbeing too. That means doing good for the environment and others, making smart shopping choices and ensuring a mindful, positive mentality. The concept of self-care is a huge driver for consumer choices – and can lead to the purchase of anything from an adult coloring book to a soft blanket to a sustainably sourced water bottle.
Creating a continuum of health and wellness
From the retailer's standpoint, the in-store experience is crucial. The name of the game is creating a cohesive, continuous experience. This goes for both health stores and stores with another focus. A dedicated section can do wonders.
Because wellness is permeating so many categories – and the lives of so many consumers – offering only one or two types of wellness products means you're doing yourself a disservice as a retailer.
Juicing machines, water bottles, organic foods, fitness trackers and supplements all go together. Add to this stress balls, aromatherapy machines, scented candles, lunch boxes, eye masks, hypoallergenic bedding and more, and you've got a dedicated wellness section.
It's not just about a breadth of product options, it's about continuous wellness support for the consumer's home, workplace, workouts and lifestyle. Create dedicated sections for healthy morning rituals (smoothie makers, lunch boxes, yoga mats), daytime products (working, running errands, exercising) and evening needs (sleep aids, organic cotton sheets, dream journal).
The signage has to fit. On their own, many of these things don't scream 'health' or 'wellness' – but joined together and unified with strategic signage, you've got a cohesive message.
As consumers are making and aiming to keep their New Year's resolutions (this is my year!), make it your brand's business to make changes of your own, and create a more comprehensive health and wellness retail experience.
At Medallion Retail, creating winning displays and pop-ups that make consumers feel good is in our DNA. Reach out to Chris Gordon or Michael Decker, at engage@medallionretail.com to get started today.
Ready to connect to your customers in a more meaningful way?
CONTACT OUR TEAM