Strategy, Creativity, In-Store Marketing, Retail Display, Consumer Behaviors, Case Studies
Beauty Is in the Eye of the Omnichannel Retailer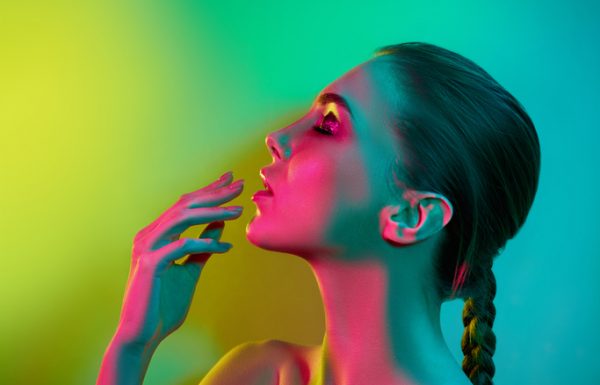 For the beauty industry, 2018 was a perfect 10. Brands both big (including L'Oreal and Olay) and small reported meteoric sales growth, continuing the trend from 2017. Newer names like Fenty Beauty, Kylie Cosmetics and Glossier captured headlines and caught fire on social media, riding a wave of attention from younger shoppers. Now everyone wants a bit of the action, with companies across sectors scrambling to enter the beauty category. So what's the biggest challenge in this bustling domain?
Omnichannel retail, of course.
We thought this word had been retired from overuse (like a sweater you've loved to death), but it's having a second life. Omnichannel retail is now a full-blown necessity: according to market research from Glossy, in 2019 a significant number of digitally native DTC beauty brands plan to sell through wholesale retailers as part of an omnichannel approach.
"We're moving away from physical versus digital retail, and toward onechannel: the consumer channel," said Stephanie Cegielski, a spokesperson for the International Council of Shopping Centers.
Sephora sets the omnichannel retail bar high
Sephora is a prime example of the omnichannel push in action. Merging in-store tech with online capabilities and a revamped, customer-focused in-store experience, the brand is capturing shoppers' attention from every angle.
"We want to be where our clients are, and they are on their phones for all types of uses, including learning and shopping," said Mary Beth Laughton, senior vice president of digital at Sephora. "She doesn't need to choose between a Sephora store or mobile, both complement each other and all the tools we've built support that theory."
Sephora began laying the foundation for an omnichannel approach years ago – by some estimates, the strategy even helped the company survive the retail apocalypse. But not all brands are following in Sephora's slow but steady omnichannel footsteps.
Know thy customer
Consider how Glossier is making their move. Founded in 2014, Glossier' millennial-pink color scheme and commitment to minimalism captured shoppers' attention from the start – but as a direct-to-consumer, e-commerce-only brand, they lost out on potential in-store revenue. No more, though: in 2018, Glossier opened its flagship store in NYC. The new physical retail store was designed to bring the brand's online persona to life, creating a seamless digital to in-store transition. Every corner of the store is Instagrammable, from the plush, colorful sofas and sculptural display cases to the mirror room full of larger-than-life Glossier makeup tubes.
Glossier may have moved offline, but their focus is still on e-commerce sales. So why the flagship? Company CEO Emily Weiss  sees the brick-and-mortar move as a key opportunity to give the brand's loyal fans an unforgettable experience.
"When you're in such a transactional time – a time of Amazon having engineers working on cross-selling and upselling plus better and better algorithms to get you to buy stuff –it's really important to create spaces and experiences that help you feel things," said Weiss, who likens the store to an "adult Disneyland."
[bctt tweet="Glossier's quick pivot represents a more nimble, tailored approach to omnichannel. But it's important to remember that Glossier's multi-channel success is mainly driven by a spot-on understanding of its target customer" username="medallionretail"]
Other brands may not have this deep insight to mirror Glossier's success.
Not all omnichannel retail is created equal
"A seamless omnichannel experience isn't just about being frictionless, but it's also knowing the customer better and delivering on an experience that's right for her every time," says Stephanie Wissink, an equity analyst for Jefferies.
As many companies across sectors look to dive into beauty, they'll have to consider how to offer a multi-channel experience that isn't just interesting – it needs to be ultra personalized to the brand's specific audience. Plus, brands will need to be sure to disseminate their strategies across all of their offerings and products.
Take CoverGirl. Last year, the beauty brand launched its first direct-to-consumer store in NYC. The store is sleek and high-tech, offering AI-powered assistants and virtual try-on mirrors. The move is just one part of CoverGirl's wider rebranding strategy –they've changed their packaging and message, as well. According to Ukonwa Ojo, senior vice president of CoverGirl, the changes are part of an effort to make CoverGirl about more than just makeup. "We hope to spark a provocative dialogue that shifts cultural assumptions about when, where, how and why people wear makeup," said Ojo.
That's interesting, but may be a bit confusing to their existing core customer who has been wearing Cover Girl makeup for years. And the result is a far cry from Glossier's fairyland escape. Does the space offer an omnichannel experience with innovative shopping technology? Sure. But is it on-brand? Not necessarily – to our eye, it hasn't become a must-visit spot, or captured as much media coverage as Glossier earned. Glossier is leveraging physical retail to amplify their established online branding in a seamless and frictionless way. Cover Girl, on the other hand, is bucking existing brand perceptions with a new flagship store that tests new products and new positioning. So far, the former approach seems to be getting better traction in the beauty marketplace.
As we move into 2019, omnichannel will continue to dominate beauty retailers' strategies. It's clear that tech alone isn't enough to deliver a win for a brand. Customers also yearn for a shopping experiencethat extends beyond touching a keyboard or screen. They also want the opportunity for hands-on, sensory embracing, shareable, unforgettable in-store shopper moments®.
Looking to develop your own omnichannel strategy? Medallion Retail brings innovative retail marketing ideas to life. Read our retail marketing case studies for inspiration, and for creative retail display solutions for your stores, reach out to Michael Decker or Chris Gordon at engage@medallionretail.com or 212-929-9130.
What's your favorite example of a memorable, impactful omnichannel retail experience? Tell us in the box below!
Ready to connect to your customers in a more meaningful way?
CONTACT OUR TEAM