Strategy, Creativity, Case Studies
Best Marketing Podcasts for 2017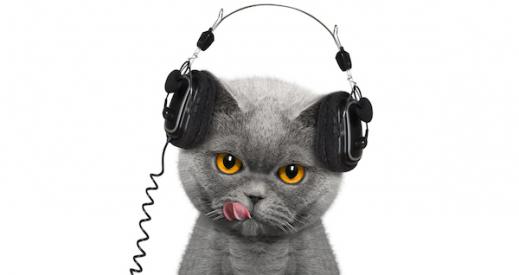 I am astonished by the great number of people I meet who don't listen to podcasts. I'm also flabbergasted by the huge audience numbers for The Real Housewives. Some things are just too mind-boggling to understand.
I'm going to make the case for downloading and listening to some of my favorites, because they are an amazing way to learn and discover. (I will be saying nothing more about those city-based quintets of harpies. The Housewives are on their own.)
First, some sexy statistics to get us in the mood.
According to The Infinite Dial, a recent study conducted by Edison Research, podcast listening grew 23% between 2015 and 2016. Twenty-one percent of Americans ages 12 and up have listened to a podcast in the past month; up from 17% in 2015.
The audience is huge. Fifty-seven million Americans tune in. Again, that's 21% of all Americans. To provide a bit of context, just 13% of the country listens to Spotify monthly.
Mobility is driving podcast growth. The rise in podcast consumption over the past year correlates with an even larger shift in how they are are consumed. In 2014, most were being listened to on a computer. In 2016 it's a much different story. Sixty-four percent of podcasts are being accessed through smartphones and tablets.
The podcast audience needs to mature. One in four Americans ages 12-54 listened to a podcast last month. But to really break through and become a major part of the media landscape, podcasts must become a habit for older Americans. Just 11% of Americans 55+ listens to podcasts monthly.
And what should that 11% be listening to? I have no idea because I don't know those people. But I do have some thoughts for listeners interested in smart, entertaining shows about marketing and business.
Here are what I consider eight must-hear podcasts for the retail marketer in 2017:
MarketingProfs is well known for its compelling marketing content and research studies. The Marketing Smarts Podcast is produced weekly for all marketers at every level. This 30-minute podcast is hosted and produced by Kerry O'Shea Gorgone, who interviews influential marketers and dissects their plans to help listeners develop successful experiential marketing strategies
"At the intersection of marketing and technology," John Wall and Christopher Penn host this weekly discussion about what's new and trending in the marketing world. Each episode is news-based, rather than topic-based. The ultimate aim is to keep marketers updated on the state of marketing, so that they can make informed decisions.
Host Marcus Sheridan describes his podcast as "off the cuff, extremely personal, and definitively real." Sheridan's authentic, conversational approach provides a look behind the curtain, and examines the kinds of challenges faced by real marketing professionals every day. Mad Marketing is more reflective than analytical, focusing on his own innovative thoughts and experiences.
Promising "motivation to move," the Daily Boost is a great way to kickstart your day. For those of us with short attention spans, this little gem is only about nine minutes long. (And if you are someone who can read a calendar, you may wonder why The Daily Boost airs only on Monday.) Nonetheless, it's a great podcast to get tips on professional development.
The Harvard Business Review IdeaCast is an incredible resource for marketers, managers and business owners. The podcasts include interviews and discussions with intriguing, informed, prominent thought leaders who provide insights and advice in their respective fields.
Morning Social Media Marketing TALK Show
Social Media Marketing Podcast
Social Media Examiner offers two useful and entertaining shows. The Morning Social Media Marketing TALK Show is a weekly, live video program that digs into hot social media marketing news and issues. The second show, the Social Media Marketing Podcast, is an on-demand talk radio show. This podcast runs about an hour, and shares successful examples of marketing, new marketing strategies and interviews with leading experts.
This weekly podcast is hosted by Joe Pulizzi (founder of the Content Marketing Institute) and Robert Rose (Chief Strategy Officer for the Content Marketing Institute). Their hour-long show usually features the latest news impacting the industry, a rant or two and past examples of amazing content marketing. Joe and Robert also take questions from the audience by using the #ThisOldMarketing hashtag on Twitter.
Ready to connect to your customers in a more meaningful way?
CONTACT OUR TEAM