Strategy, Creativity, Social Media Integration, Brand Positioning, Launches, Retail Marketing, In-Store Marketing
Beyond Black Friday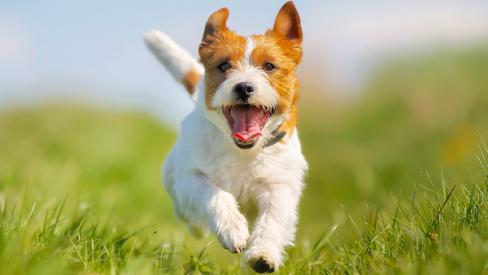 My Facebook feed has been filled lately with footage of city dogs putting on gear, hopping into cars and heading to the country for a day of R & R. Most amazing to me are the images the once-tentative pups frolicking on a hillside. The second most amazing thing to me is the fact that this video is branded content, and I have watched it nine times (because that's how many times friends have shared it with me).
Outdoor gear retailer REI created a share-worthy, heart-warming short film (it's a video, but it feels like a film) about broadened horizons and shared adventures. It is also an extension of an existing marketing program, and it is brilliant.
In 2015, REI announced that its stores would not be open on Thanksgiving and Black Friday. "Will you go out with us?" their campaign asked, encouraging friends and family to get outside over the weekend and enjoy nature. #OptOutside was their rallying cry, and millions of people heard it. (The campaign has since gone on to win almost every big PR and advertising award.)
This year, REI continued the campaign, officially seeking to create "a cultural counterweight" to Black Friday. The brand expanded the program's focus and circle of partners. One of those new partners was Subaru, and it is with this company that REI gave new depth and meaning to #OptOutside.
The dog-friendly car brand provided a fleet of vehicles and drivers who, on Black Friday, liberated shelter dogs in New York City, taking them upstate and outside. The result: a whole bunch of happy dogs, and an expanded sense of purpose and warmth to the #OptOutside campaign.
REI's 2016 #OptOutside campaign was brilliant. Retail marketers should take note (and gain inspiration) from the strategic and creative choices made by this forward-thinking brand. Let's look at ten things I think REI got particularly right:
They told an emotional story.
The brand tapped into the universal love for stories. They provided stakes and backstory and heartwarming context for the "characters," and followed a classic beginning-middle-end structure. Most important, they did not make the story about the brand.
They told a visual story.
It is all about images now, and REI demonstrated a keen understanding of that.
Don't tell folks to go outside; show them what it's like out there. And if you can include some deliriously happy dogs, all the better.
They remained on brand…
By positioning itself as the catalyst for all the activity, and by making sure that that activity tracked to the brand's core positioning, REI "owned" the content.
…but did it in an unexpected way.
With dogs. Dogs that deserved the chance to #OptOutside. Dogs that appreciated the opportunity to #OptOutside. Dogs that exuded happiness on camera as they opted outside.
They demonstrated corporate goodwill.
And they did it in a way that was authentic to the brand and its fans.
They extended the life of an existing program.
Rather than start from scratch, REI built upon a strong, existing program. They used the successful 2015 campaign as a starting point for 2016. The messaging was the same, but it was demonstrated in a fresh way with huge audience appeal.
They offered a call to action.
By way of a matching donation program, REI empowered consumers to donate to local shelters. They were also encouraged to capture their own outside adventures and share them with the REI community.
They showcased a lesser well-known product line.
I didn't even know they sold dog gear.
They encouraged content creation and sharing.
Share-ability is a critical element of good branded content. REI created compelling images and video that were simultaneously funny and heartwarming (not an easy thing to do). Charmed social media users were eager to make sure their friends didn't miss out.
They embraced and activated an elegantly simple idea.
The concept is immediately understandable: give deserving dogs a chance to play outside. It has emotional weight and nobility. The idea is holiday appropriate and ownable by REI. And while there are a lot of moving pieces, partners and participation opportunities, the concept itself can be shared in a single sentence.
Ready to connect to your customers in a more meaningful way?
CONTACT OUR TEAM