Creativity, Signage, Permanent, Temporary, Corrugated Display, Retail Marketing, In-Store Marketing
Breakthrough Discovery at Retail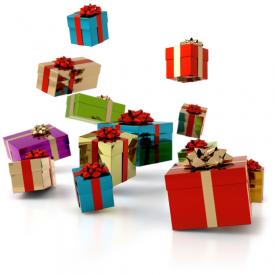 I remember standing at the top of the stairs early one Christmas morning. Ruthless in flannel footie pajamas, I elbowed my sisters for position. We anxiously waited for parental clearance, and then swooped down to the family room to see that Santa had rewarded our (mostly) good behavior.
That moment of discovery was breathtaking.
It still is. And smart retailers understand how to make that thrilling moment come alive on the sales floor.
A shopper loves to make discoveries; to find the new and experience the unexpected. The retailer that surprises and delights the shopper can turn her browsing into an adventure and a transaction into a brand relationship.
It's human nature to want to be an insider; to know something first, to be a maven, a style-maker. Retail discovery feeds that need and engages the shopper on an emotional level. She feels a part of things, and appreciates the retailer that makes it happen. She relishes the opportunity to share her discovery with friends, happily acting as a brand ambassador. She returns to the store again and again, hoping that she will always find something novel, something inventively presented. Don't disappoint her.
Moments of discovery don't have to be huge. They do, however, have to be meaningful. They have to make the shopper smile. Or think. They need to inspire or challenge. A moment of retail discovery can be as simple as an unusual juxtaposition of merchandise or clever positioning of signage. A curated in-store boutique or a display that breaks the fourth wall – also discovery moments. Whether a new product preview or a limited-time sampling event, the secret is to be connective and innovative.
Give shoppers the gift of discovery – all year long.
Ready to connect to your customers in a more meaningful way?
CONTACT OUR TEAM