In-Store Marketing, Consumer Behaviors
Brick-and-Mortar Retail: The New Playbook for In-Store Experiences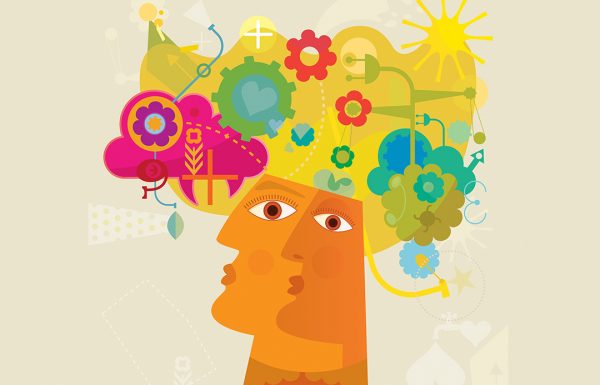 The past year was more than rough for physical retail. It was devastating. Adding the effects of the Covid-19 induced shutdowns and restrictions to the steady, decades-long erosion of middle-class income resulted in 30 major retailers filing for bankruptcy. While digital sales spiked at 33.6% and e-commerce grew worldwide at a rate of 27.6% in 2020, the retail landscape suffered an undeniable and enduring alteration.
According to Doug Stephens, retail industry author and analyst, "[T]he whole society is being pulled out of the industrial era and across the threshold of the digital age." Although much of this new, digitally aligned customer behavior is not expected to disappear, there is a road to the future for physical retail.
Think Differently to be Different!
It's just not possible for brick-and-mortar to match e-commerce's lack of overhead, value pricing, and ability to offer a wide range of product. In order to survive, physical retail needs to differentiate from e-commerce. Differentiation can be achieved by focusing both the retailer's mission and customer journey on the in-store experience. Selling unique and engaging in-store experiences, and not product, will build lasting customer relationships and will ensure the strength and longevity of physical retail outlets.
The Struggle for Physical Retail Began Long Before Covid-19
In addition to Covid-19, the steady economic undermining of the American middle class had an even greater and more devastating effect. Wage stagnation and rising costs of living have removed disposable income that was previously spent at middle-class retailers. The median American family now earns $5,500 less income than in the year 2000, and the American middle class has lost 19% of the total aggregate income in America since 1970.
Conversely, the upper class gained that same 19% and currently owns a whopping 48% of the total income in the US. Once purchases are made by this segment of the population, the balance is moved into savings and investments. Such a concentration of wealth (larger purchases made by fewer people in a limited array of retailers) reduces the overall volume of retail commerce, while ensuring that luxury retailers stay afloat.
Is it any wonder that the dollar store segment is booming? In 2019 there were more Dollar Generals and Family Dollar outlets than Starbucks, with a total number of 38,000 doors expected to be open by 2021.
What's So Special About Brick-and-Mortar?
Brick-and-mortar does offer unparalleled opportunities for retailers to connect with customers on a human, sensory level and build lasting relationships. What can a physical retailer do to ensure they don't fall by the side of the road with the likes of Pier 1 and Modell's Sporting Goods? Here are some first steps to help jump-start and redirect your thinking about your physical retail location.
1. Define Your Corporate Brand. Align It with Your Customer's Brand
"Brand" is defined as a system of values, beliefs, goals or purposes. Actively define your corporate brand. Owning and controlling your brand means you control your narrative and how your brand is perceived. Brand definition should be an act of curation, not the creation of fiction. Avoid focusing on features, benefits or price. Your brand should focus on personality to forge a deeper connection with your audience.
Examine your target audience and core customer's brand. Do they align with your brand? They should. Customers will develop a lasting love for brand that markets to them in a way that means they understand customer problems, motivations and desires. Be genuine and meaningful. An authentic brand purpose captures hearts most often.
2. Define Your Corporate Mission
A mission statement is defined as an "action-oriented vision statement, declaring the purpose an organization serves to its audience. It often includes a general description of the organization, its function, and its objectives."
"The mission has evolved from a logic of transaction to a logic of relationship. We need to surprise, advise and entertain our clients, in order to offer them unique experiences that a website can't provide," says Nicolas Houzé, chief executive of Galeries Lafayette.
Nicolas Houzé was far ahead of the curve when he made the above pronouncement in 2019. In our current retail environment, in-store customer experiences should be the core reason for existence and should feature prominently within your mission statement. Your mission should illustrate how your corporate brand aligns with your customer's brand, and that, as an organization, you are fulfilling your mission of providing a unique and unparalleled physical retail experience every day your retail outlet is open.
3. Identify and Map Your Customer Experience. Now Make It Great!
Walk and examine the entire experience your customer has, from even before they enter your front door. Identify and map the experience. Think about your map as if it is a diagram of a narrative arc or storyline. A narrative arc typically involves a climax, where a main character makes an important decision, or an action begins during which a solution is given. You're in-store correlate will be a point in the customer journey where emotions and sensory experience run highest.
Seize on existing opportunities within your customer journey to enhance, celebrate and extend that experience. Bring more experience into areas of your store that are darker and less traveled. Use experience as a portal for discovery and use sensory experience as a means of forging a connection with your customer. Relationships based in sensory experience will resonate far beyond the physical confines of your store, as sensory information associated with important experiences produces long-lasting memories. Creating memories is also a surefire way to cement a retail outlet as a retail destination.
Think primarily about your customer and how they will feel in store, and focus less on how you market product in store. This shift in conceptualization and strategy will help you formulate your unique brand experience. Let's take a look at some of the ways retailers are creating and using unique brand experiences.
Experiential Case Study: Virgin Holidays Stores
Virgin Atlantic recently opened Virgin Holidays, a chain of concept retail stores designed to capitalize on the distinctive opportunities offered by physical retail. The move is an interesting industry about-face, as initially, the online travel business quickly eclipsed traditional storefront booking agents.
In this new store concept, face-to-face interaction allows Virgin Holidays to build better relationships with customers and brings a human aspect to the online brand and service. Virgin Holiday stores use sensory experience, physical experience and virtual reality to heighten customer excitement and anticipation about booking an upcoming vacation, and ultimately create a sense of desire for travel.
The Virgin Holiday Stores are designed to look like the Virgin Airport lounges and offer the same spa services and champagne bar. A children's entertainment area means adults can have an uninterrupted booking experience. Sample airplane section seating is offered for trial so that customers can confidently select and reserve their seat location. And finally, the Virgin Holiday VR roller-coaster, where customers seatbelt themselves in for a VR-goggled whirl through global travel destinations, must be the penultimate of sensory, in-store experience. All of this is exactly what a run-of-the-mill, online, digital booking process just can't offer.
Experiential Case Study: Dick's House of Sport Stores
Dick's Sporting Goods' mission– "to be the No. 1 sports and fitness specialty retailer for all athletes and outdoor enthusiasts through the relentless improvement of everything we do"– does not highlight experience, but their new store concept currently being tested certainly does.
Dick's is unveiling 2 new concept stores, unimaginably named "Dick's House of Sport." The 100,000 square feet of store will include areas for rock climbing, winter skating, a running track and outdoor turf field, a batting cage and putting green, virtual golf driving and more. The retailer will use these stores as real-time R&D facilities to test concepts that then can be strategically applied to their more than 700 stores nationwide.
At first blush, the Dick's Sporting Goods method of integrating in-store experience into their business model may seem more geared to the tactical and practical than the emotional, but it certainly makes sense for their product line. While even more breathtaking when done from the top of a mountain cliff, who can argue that clinging to the top of a climbing wall with fingertips and toes before the thrill of kicking out to rappel down isn't an emotional moment? Dick's integration of such a wide range of physical experiences is sure to supply an ever-new customer base seeking the equipment needed for their next personal, in-store adventures.
Experiential Case Study: IKEA's Swede Dreams Events
After an initial, highly successful PR stunt in 2011, and due to increased demand on social media, IKEA recently brought back its Swede Dreams event. One hundred lucky winners and die-hard IKEA fans were randomly chosen to spend a night sleeping in the fascinating maze that is the IKEA showroom. IKEA capitalized on the event by using it as an opportunity to immerse their guests in a complete brand experience. Guests were allowed to personalize their experience by selecting beds, pillows, and bedding from the IKEA catalogue and craft their sleeping environment themselves, which encouraged additional purchases before and after the event.
Imagine the impression that special night must have made on the sleepover participants, particularly the children in the group! Such an exceptional brand experience would certainly create superior lasting memories and cement lifelong customer/brand enthusiasts, sure to return to stores and purchase online time after time.
Make Some Physical Retail Magic!
Brick-and-mortar retail is not dead, but it does need to change. And it will continue to change as brands once again find their footing with shoppers who are returning from a year or more of digital, one dimensional, online shopping. Brick-and-mortar has the perfect opportunity, right now, to celebrate the in-store experience for exactly what it is–something the online experience is not–a physical, emotionally stirring and memorable encounter. The difference between viewing a roller-coaster ride online and actually being on the ride? Well…you get it.
There are myriad ways to create exceptional and emotionally driven customer experiences in store. Those ways do not need to be complicated or overly expensive to execute. Some can be done simply with signage and display, but that's just a starting point. What's needed is a fresh eye. A creative, new approach. A renewed, deeper understanding of your customer and what makes them tick. All combined, these things work in harmony to create a perfect formula for shoppers to not only return in store but, to return again and again (and bring their friends–because who really enjoys that roller-coaster ride alone?).
For more insights on creating your own unique, immersive and engaging in-store experiences give Medallion's Chris Gordon a call @ 646.677.5618
Ready to connect to your customers in a more meaningful way?
CONTACT OUR TEAM