Strategy, Creativity, Social Media Integration, Retail Marketing, Case Studies
BTS with Millennial Mom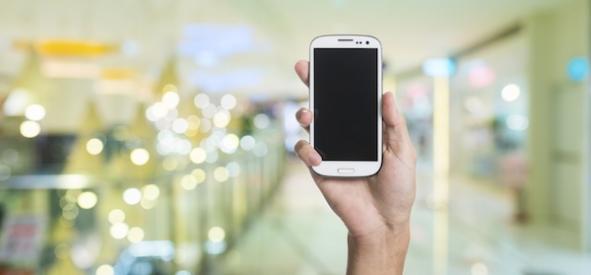 Unhindered by traditional societal norms, Millennial Mom decides for herself what's best, says a recent study by Goldman Sachs.
She grew up with technology. Previous generations took parenting advice from magazines, clipped coupons from newspapers and learned about new products and brands through TV and radio. Millennial Mom is mobile, social, digitally savvy and quite comfortable choosing her own sources for information.
She's doing her BTS shopping right now.
How can retail marketers demonstrate quality and authentically connect with Millennial Mom this summer?
Share her values.
The Goldman Sachs research confirms that Millennial Mom prefers brands that align with her values, such as TOMS, Jessica Alba's Honest Company, Whole Foods and Warby Parker. Millennial Mom learns about these altruistic brands mainly through new media: mommy blogs, YouTube, online reviews, Facebook Shares and Pinterest.
Retail marketers should not underestimate cause-related content marketing as a conversion mechanism. Millennial Mom appreciates content that is factual, inspirational, shareable, pinnable, comment-enabled and open to her participation. For example, Stride Rite is doing a great job of incentivizing user-generated content with hashtag contests on Instagram and Twitter.
Let her choose access (over ownership).
The disruptive business models of services like Spotify, Netflix and Rent the Runway have groomed Millennial Mom to embrace the sharing community.
Recognizing this trend, Best Buy, Chegg and Patagonia have added their own buy-back and peer-to-peer marketplaces. Patagonia's collaboration with Yerdle promotes swapping of goods rather than buying.
Though this may cannibalize new product sales, it certainly resonates with Millennial Mom, who supports brands that share her admiration of quality goods that endure, thrift and eco-responsibility.
Provide her with social proof.
Millennial Mom admits that user-generated content influences what she buys. She certainly trusts it more than advertising. She also trusts like-minded or experienced consumers over people she knows — with 51% saying customer reviews on a company's website have a greater impact on her purchase decisions than recommendations from friends and family. (Baby Boomers are 35% more likely to prefer recommendations from people they know vs. online reviews).
Brands and retailers that want to capitalize on this behavior should not only make a major effort to attract more customer reviews, but should also consider pulling customer feedback from YouTube, Instagram, Pinterest and Twitter for use on product pages and in apps.
Omnichannel retailers should also consider making review content more accessible in-store through digital kiosks, signage or beacons. While review content can be pulled up via mobile sites and apps, providing a direct link to this content delivers a better user experience (no fiddling with search and category menus to locate product), and reduces the chances smartphone-armed shoppers will source their reviews from competitors while in your store.
Beacon platform InMarket recently reported that 38 percent of Millennial moms use beacon-enabled shopping apps each month, compared to only 20% of non-Millennial moms.
Give her a seamless digital experience.
According to the Goldman Sachs study, Millennial Mom expects a seamless brand experience and doesn't fully appreciate the concept of "channels," nor the challenges of distributing content and merchandise across them.  (It's just not her problem.)  To Millennial Mom, product, pricing and content should be immediately accessible and consistent through whichever touchpoint she chooses to interact. In-store, 62 percent of Millennial moms search for mobile coupons, while 51 percent look for better prices.
Mobile services are table stakes, and experience-boosters like one-click checkout, mobile and social payment options and in-store digital matter more to Millennials than other generations.
Keep sending her emails.
While 49 percent of Millennial moms report they interact with brands through social media, 76 percent say that email is their preferred method for receiving updates. Email is also the primary way they want to engage in customer service, according to a recent study by RapidCampaign.
So focus on email, but remain active and responsive in the social channels you choose to play in, as tech-savvy Millennial Mom expects her digital experience to be frictionless across touch points.
Ready to connect to your customers in a more meaningful way?
CONTACT OUR TEAM