Strategy, Social Media Integration, Brand Positioning, Pop-up Retail, Retail Marketing, In-Store Marketing, Case Studies
Building Store Traffic; 5 Ways to Win the DIY Shopper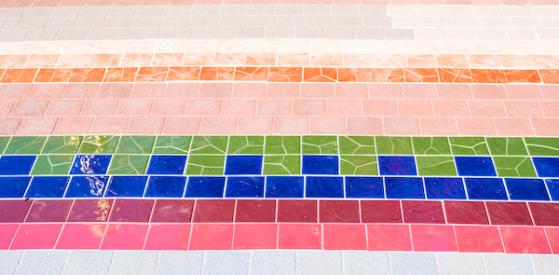 "I can do it myself!"
This is the proud mantra of every three-year-old ever and home improvement buffs across the country.
According to research by Nielson Local, 53% of U.S. adults made some kind of home improvement at some point over the past year.  And in a late 2016 study, the Home Improvement Research Institute (HIRI) found that more than 80% of new home buyers planned some sort of home improvement activities. The most popular DIY projects were kitchens (37%), bathrooms (32%) and landscaping/cement (31%).
DIY is a lifestyle.
So how can home improvement retailers help their shoppers get their hands dirty? By building a solid connection between the in-store experience and online tools. The big boys are doing it. The Home Depot made significant changes to its website, which now combines mobile and desktop features to provide an improved integrated digital and in-store experience for shoppers. And Lowe's is testing Holoroom How To, an on-demand virtual reality skills clinic, at a few stores in Boston and Canada.
Here are five thought-starters:
Understand that DIYers are not in it for the money. Marketers sometimes assume that money is the DIY shopper's most significant pain point. They believe that people choose to tackle home improvement projects solely to save cash. This may be partly true, but it's not always the primary goal. Many DIYers are motivated by the joy of the hands-on experience, the pride of creation and the enjoyment of sharing.
Leverage mobile-friendly content. Think of the last time you were working on a project in your house or garage and you needed to find out how to do something. Chances are you grabbed your phone and performed a quick Google or YouTube search. Understand that your shopper will be doing the same thing; keep your how-to content appropriate for the medium: short videos that show close up details, with on-screen text to highlight key points. And rethink the in-store display to make it more engaging and complementary to the mobile experience.
Inspire and encourage. It's not enough to simply teach shoppers how to do a project. Your content needs to encourage them. Inspirational content should show up in places where shoppers are planning their projects, like home improvement and DIY websites, social media and in-store displays. This will make the project seem more approachable and your brand more consumer-friendly.
And speaking of social media, leverage it – hard. Social media can be a home improvement marketer's best buddy. Pinterest, in particular, is a powerful tool to communicate with DIYers. Devotees of the site are heavily DIY-inclined; a healthy ROI can be generated from a steady stream of ideas, inspiration and encouragement to Pinners.
Twitter is ideal for the delivery of quick tips and in-store hashtag contests and events. Facebook can function as a personalized hub for projects.
Encourage user-generated content. DIYers tend to be proud of their skills and their successful projects. So give them a platform. Enable and facilitate content creation. Invite DIYers to share their own tips and ideas. Allow them to be a face of your brand. Showcase their videos, complete with your subtle branding, in-store, on your social media channels and on general DIY/Makers websites.
Medallion Retail is in the news! Check out Michael Decker's words of pop-up wisdom in this new story from Retail Dive. 
Ready to connect to your customers in a more meaningful way?
CONTACT OUR TEAM