Strategy, Creativity, Brand Positioning, Retail Marketing, Consumer Behaviors
Calculated Risk: A Marketing Lesson Learned from the Nike Kaepernick Gamble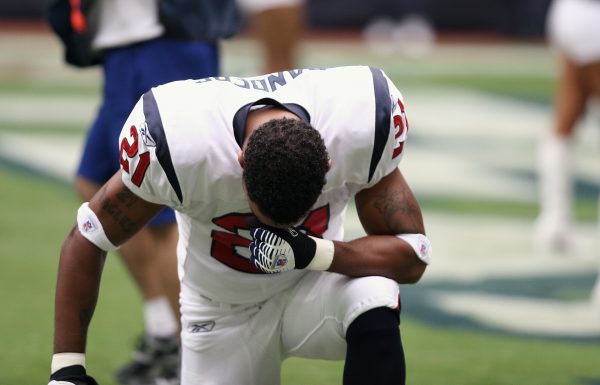 Last year's Nick Foles Super Bowl trick play on 4th down for the TD. Going for the three-point buzzer beater and the Big Dance win. The defensive slide tackle on a counter that's either a PK or a game-saving stop at World Cup. Sports are all about risks. And in early September, we saw an awesome play with the Nike Kaepernick campaign.
Nike, the world's leading sports retail brand delivered a worldwide media sensation centered on the controversial, kneeling at the anthem, (ex) NFL player, Colin Kaepernick.
The campaign garnered immediate attention (and action) from both fans and foes. Fans hailed the move and foes burned their Swoosh-covered gear. While many sat confused about the pros and cons of this risk, it immediately paid off in spades, sending Nike's stocks soaring to an all-time high. But getting into the fray isn't for every retail brand – if it's done, it has to be done with eyes wide open and senses keenly attuned with an intimate knowledge of who exactly your best customer is and what they want from their favorite brand.
Know yourself – and your customer
Understanding your customer is important for any retail brand, but it's especially crucial for those considering a dip into the "socially conscious" political cause pool." [bctt tweet="Beyond just knowing who your customer is, you need to know what they want, what they look for and what they will think." username="medallionretail"]
Increasingly, consumers want, or are okay with, their brands taking political stands. According to a recent study by OnBuy, 61% of Americans think that corporations should advocate for civil rights. A different study found that 77% of Americans believe corporations have a responsibility to take action to address important societal issues.
Nike realized that although there are many middle-aged conservatives sporting last year's cross trainers, there were substantially more open-minded millennials and Gen Zers wearing – and considering wearing – many more Nike products simply based on their political alignment. Compound that with increasing anti-corporatism from its younger consumers, and Nike was ready to take a stand to support under-represented minorities. One that re-ignited the brand and aligned it with a much more substantial target.
The company anticipated that there would be backlash and decided the target consumers earned would far outweigh the consumers lost. It was completely unexpected – like calling a trick play on 4th down in the Super Bowl.
But political moves aren't created equally. The reason Nike's campaign worked was because Nike is a sportswear company and Kaepernick is an athlete. There's a clear connection here. On the flip side, it wouldn't make as much sense for Nike to take a hard stand on hot issues like abortion or climate change.
Time to represent
When you watch an athletic footwear or sporting goods commercial, chances are you're going to see intense athletes training hard. Aspirational advertising makes sense, right? Maybe not so much anymore.
As sportswear continues to evolve and permeate the lifestyle industry via athleisure, brands need to reevaluate the motivations for their broader audiences. It's never been just athletes buying athletic gear. And it's definitely not specifically pro athletes wearing them either. It's your Average Joe or Jill. And they are educated consumers, less prone to traditional celebrity endorsement.  So how else can a sports retailer position itself?
Think about the fashion industry. Aerie has gained a lot of love for their inclusive body campaigns that feature women of all colors, shapes, sizes and backgrounds. The consumer doesn't want to see the best, skinniest models anymore – they want to see themselves. And adopt a brand that understands them for who they really are.
So the beauty of the Nike Kaepernick campaign was that he wasn't simply put on a pedestal for his athletic ability. He was highlighted for his advocacy and his beliefs. And what's more, he was relatable to the millions of people who see themselves as part of underrepresented minorities.
This carries tremendous weight. The consumer that sees him- or herself in a brand's athletic shoes or wearing a brand's baseball glove is going to trust and emotionally adopt that brand at a much deeper level than the one they can't relate to.
Go authentic or go home
Taking a stand is all well and good, but it's not something for the faint of heart. This is not because of the backlash from naysayers, but rather because of future backlash from those people who don't believe you.
The smartest thing about Nike Kaepernick campaign was how seamlessly it fit into its brand identity. Since the 80s, the brand has wholeheartedly pushed the powerful motto, Just Do It. With this new campaign, they're putting their foot forward again, empowering their audiences in the same way as in the 80s. It's a tall order because Nike is a multi-billion dollar, for-profit corporation!
But even Nike – whose campaign married nicely with the brand's ethos – got some (short-term) negative pushback (especially from yours truly) for commodifying politics. Consumers can sniff out even the tiniest whiff of dishonesty and use it against you. If taking short-term hits isn't part of your company's DNA, it's probably not the best call to go down this path.
If you do decide to press forward, you must go ALL IN. You can't do it halfway – you have to take your theme and your belief and integrate it into the culture of the brand. And that means bringing it all the way to your stores.
Make the campaign a part of the entire consumer experience. Décor, signage and displays are your friends when it comes to creating a continuity of experience throughout every channel. If you're taking a stand in favor of gun control (like Dick's Sporting Goods did earlier this year), you could consider having a gun drive where people could come turn in their guns. If you decide to advocate for state-funded sports programs, you could have displays of student athletes and their stories in the stores. This continuity is important and reiterates your credibility and authenticity.
At Medallion Retail, we specialize in creating winning displays that tell the story of your brand. Reach out to Chris Gordon or me, Michael Decker at engage@medallionretail.com to get started today.
Ready to connect to your customers in a more meaningful way?
CONTACT OUR TEAM