Strategy, Signage, Permanent, Temporary, Corrugated Display, Pop-up Retail, Retail Marketing, Consumer Behaviors
Social Cause Captures the Imagination of the 8-second Generation: Pop-up Retail Delivers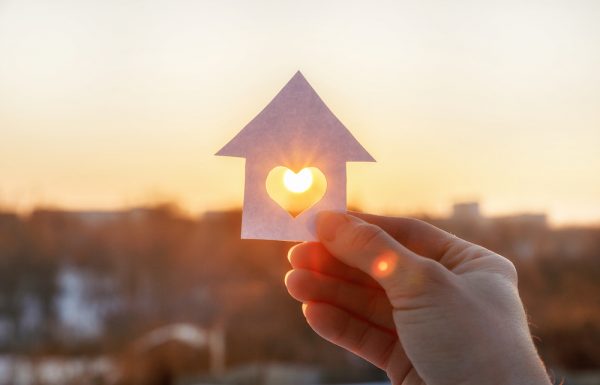 You've only got eight seconds.
Yup, you read that right. Gen Z, otherwise known as the iGeneration, is busy manifesting a highly evolved, eight second filter in assessing what's worthy of their attention. That means that every second counts, and social cause marketing will get them to notice and accept your message.
CSR (Corporate Social Responsibility) is the key
Gen Z is notorious for being easily distracted, and often have a hard time remaining loyal to one brand. But they do focus on and are highly commended for their support of social causes— from saving the rainforest to combating global warming and easing poverty. After all, according to popular opinion, they do carry the task of "saving the world" squarely on their fourteen to twenty-something year old shoulders. Gen Z consumers also report that they look to brands for social content that is both informative and inspirational. And that can be a linchpin in connecting with this audience that will generate $29 to $143 billion in direct consumer spending by 2020.
[bctt tweet="Aligning with a social cause that relates to and is authentic to your brand ethos is the key to capturing the Gen Z market and keeping them coming back for more." username="medallionretail"] Let's look at a few social cause initiatives implemented by major retailers and retail brands to explore how they could be expanded into compelling retail pop-ups, creating an even better, fully-monetized win-win for both cause and brand.
Implementing humor and sampling to fight poverty and social injustice
 Red Nose Day is an annual event that raises money for Comic Relief, an organization dedicated to solving poverty and injustice locally and across the world. Mini Babybel® Cheese commissioned a giant interactive billboard for the activation, that had 10,000 Babybels attached to it. It was no coincidence that the cute Babybels mirrored the shape of the eponymous red noses that its supporters don. As the Babybels were slowly taken off by passersby, the image of Googlebox star Scarlett Moffatt was revealed. Scarlett then interacted with the audience by cracking her best "cheesy" jokes. This entire setup could easily have been "put on wheels" via a mobile pop-up, gaining even more attention—and more social media posts—as it rolled throughout the city.
The Babybel activation certainly succeeded in linking a playful brand to a serious social cause by leveraging humor and its connective ability to bring people together. It was also a great sampling opportunity and reinforcement of the red nose visual element. Mobilizing this experience would have augmented its impact exponentially.
Brand messaging resounds more with Gen Z when they believe the cause isn't just about supporting the corporate bottom line. Your Gen Z audience is more likely to come back and support your brand again and again if you create an emotional connection (and that emotion can be humor) and make a tangible, positive difference in the world.
Immersing your customers while supporting climate change initiatives
As part of an interactive global warming awareness initiative from McDonald's, pedestrians were able to score a free McFlurry when temperatures soared. A heat sensitive billboard provided complimentary McFlurry "cups" to sidewalk strollers. The lucky recipients could redeem the cups for a free McFlurry, drawing them into a nearby McDonald's. It was a fun, timely and effective way to boost foot traffic into the permanent location and a serious reminder about the effects of climate change.
So, let's now apply this concept to a pop-up retail experience with other brands. We envision a pop-up that activates an offer when the temperature or humidity level reaches a specific point (using AR or VR). The patron receives a product coupon or the actual product that prevents frizzy hair, keeps you dry, wicks moisture or cools you down. Presented in conjunction with established non-profits like The Nature Conservancy  or The Environmental Defense Fund, this pop-up could visibly demonstrate and emotionally connect a brand to finding solutions to rising temperatures around the world.
Pop-up retail where compassion is the commodity
'Order Mistakes' was a pop-up restaurant concept that elicited understanding for people with degenerative diseases like dementia and Alzheimer's. The restaurant, located in Japan, was intended to draw attention to Japan's aging population. The entirety of the waitstaff had a degenerative disease, and patrons were told upfront that their orders would likely be incorrect or not arrive at all. The experience shed much needed light on these debilitating diseases, and the real people living with the diagnosis.
This experiential pop-up touched on an important social cause that is too often overlooked by society. The pop-up's premise could just as easily be used for other retail category purchases— t-shirts in the wrong size, lipstick in the wrong color, a book in the wrong section. This was an incredibly daring activation that might not have succeeded in the US as it did in Japan. After all, would you spend time and money knowing at the outset you may not get the thing you want?  For the people who attended and supported the cause, what they gained in compassion and understanding of other people's struggles was well worth the tradeoff for the actual product or service.
Gen Z wants your brand to stand for something more than the bottom line
 When designing a social cause pop-up, it's important to give first priority to your cause. Not only will Gen Z appreciate your efforts, but patrons of all ages will note that you are taking time to give back while also moving forward.
When attention is fleeting, put every second to use. Where does your audience's social passion lie? To create a pop-up that stands out to the generation with the shortest attention span—and all of the others—Medallion Retail has inspiring ideas to connect a worthy cause to your unique brand. To find out more, reach out to Michael or Chris at engage@medallionretail.com.
Have an idea for a quirky but socially conscious Gen Z-centric pop-up concept?  Share below and let's start a dialogue!
Ready to connect to your customers in a more meaningful way?
CONTACT OUR TEAM