Strategy, Fulfillment, Consumer Behaviors
Choosing a Fulfillment Partner: 7 Things to Consider First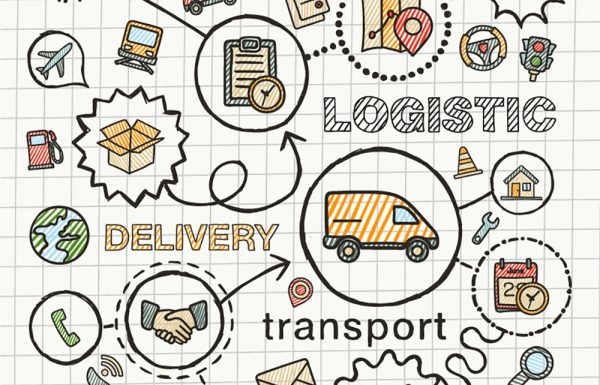 Anticipate growth
Growth is something every e-commerce brand strives for. Growth, and more of it. So why, then, do so many wait until they're in the thick of that growth to begin thinking about how to address inventory and fulfillment? Is this a "careful what you wish for" moment?
It's been exciting to see your business grow and to witness the speed of that growth. It's been an exciting journey for sure. The good news is, it's far from over. The question is, are you ready?
As your marketing efforts bring a broader reach into new markets, and your audience and ensuing orders continue to grow exponentially, what was working for you even a short while ago isn't going to work for you down the line. Eventually (and happily) you are going to realize that you'll need to start thinking about upping your inventory and fulfillment game if you want to stay on top of your e-commerce sales. Future growth will depend on it.
Be strategic and proactive
Keeping pace and remaining flexible in your ability to confidently ride these new operational demands will require you to think more strategically. More proactively. How you once handled things as a start-up may not support the volume or complexity of what you're beginning to experience now. And as your next growth spurt could be just around the corner, it's likely that this is a perfect time to start planning for that next phase. In considering your next steps, the idea of outsourcing to a Third-Party Logistics provider (3PL) might be something for you to consider.
We know that growth can be scary. There are so many things to consider when looking for business services to help you as your business grows. There are many 3PL services out there, each offering diverse and sometimes multilayered options. Finding the right fit for your business might take some time, but before you begin, it will be helpful to break down some of the things you should know, think about and plan for when seeking out a 3PL partner to help you.
What is a 3PL and what do they do?
While each 3PL provider operates differently, they all basically act as a command center for order prepping and shipping their customer's products, typically offering the services of an off-site warehousing facility.
These providers will often charge by the unit or pallet, adding costs for storage, pick-and-pack, bundling, and setup. Transactional fees, such as shipping and receiving, and reoccurring fees, such as storage, are also routinely applied.
What are the benefits of outsourcing to a 3PL provider?
One of the benefits of outsourcing to a fulfillment center is that the facility will grow and shrink according to your needs. Many companies offer flexible pricing and can adjust fees as demand for your product rises and falls or the amount of merchandise being warehoused fluctuates. Working with a logistics company takes all of the operational responsibilities of inventory management and order fulfillment off your plate, leaving you much more time to focus on the continued growth and expansion of your business.
How will a 3PL provider save me money?
You're not in the warehouse business—you're in the business of selling your product to consumers. At a national average cost of $1.10 space per square foot, even higher in urban centers, leasing warehouse space just doesn't seem to be a cost-effective approach. And managing such a facility comes with a whole laundry list of needs. Is this where you want to be spending your time? Time which translates to money?
The right 3PL provider can expand to meet your business demands and not disappoint those customers you worked so long and hard to attain. And one bad experience is all you need. In this time of heightened customer expectations and online reviews, it's crucial to ensure that your inventory and order fulfillment capabilities have no gaps, snags or missed deliveries. Having an expert by your side who is capable of meeting the fluctuations in your business while still ensuring on-time delivery at every turn is reinvesting in your brand, and that is money well spent and retained.
7 things to Consider
We've written on the topic of fulfillment in the past, but now that we've got you thinking about fulfillment services, perhaps we can help you determine what the first few boxes are that need to be filled. (See what we did there?)
Let's start with:
#1 Location
Choosing the best location for a potential fulfillment house partner can be one of the more difficult decisions to be made during the selection process. These items need to be taken into consideration:
Where is your product manufactured?

Where are your customers located?

Does it make sense for the fulfillment house to be closer to you, your product, or your customers?
A cost analysis for transporting your product from point to point to determine where there may be efficiencies in shipping is the best way to identify where the fulfillment house should be located. Unfortunately, the work is in your court to answer this one. Get a good night's sleep and sharpen your pencils!
#2 Warehouse Environment
Fulfillment spaces offer different types of internal environments and accommodations. If your product is perishable or possibly susceptible to fluctuations in temperature or humidity, it's best for you to search for a fulfillment center with environmental controls. If your product is food-related, you will need to search for a 3PL partner with a focus on food safety and who has the required food safety certificates.
# 3 Similar Experience
Does the fulfillment house specialize in any particular type of business?
Do they have or have they had a client with a similar product?
Similar packing and shipping needs?
A similar path to customer satisfaction?
A positive answer to those questions will indicate that they have important experience that they could apply to your business, enabling them to not only fulfill your orders in an accurate and timely manner, but to recommend strategies and advice for logistical success throughout your partnership.
#4 Customer Support
How can you get in touch with the fulfillment house?
What methods of contact are offered?
What method is best for you?
Fulfillment is an extremely important facet of your business. Customer satisfaction is largely dependent on receipt of your product accurately and in a timely fashion, and customer expectations for delivery are currently running at an all-time high. Should a problem arise, you need to know that you can quickly contact Customer Support so that the situation may be rectified.
#5 Shipping Rates
Make sure you have a full understanding of what you will be billed for. Ask questions about the shipping rates.
Does the fulfillment house have contracted rates for small package and LTL shipping?
Are there discounts available?
Is there a range of options for pricing shipping?
What carriers do they use?
#6 Volume Restrictions
Because you are a business on the smaller side and are newly considering shifting your fulfillment to an outside provider, it's imperative that you understand what charges are involved. Add these questions to your inquiries:
Does the fulfillment house work with companies of your size?
Are there product minimums for warehousing that need to be maintained?
Are there minimum transactions for shipping that need to be met?
Are there additional charges if these minimums are not met?
#7 Customization in Packaging
Every business has slightly different products and needs, and your needs will change as your business expands. Before signing with a fulfillment house, you need to understand if they can quickly pivot and shift their internal procedures and custom tailor processes to achieve what you need and desire to achieve.
Difference is the spice of life–and customer experience is key to brand success. An exceptional unboxing experience can be a point of difference for your business. Consider that 61% of customers say that they are moved to purchase products after viewing impressive customer photos on social media and 55% admit to being curious about a product after witnessing "unboxing" videos on social media. Adding difference to your packing in the form of branded packaging, tissue, stickers and personalized messages is imperative to set your product and brand apart from your competitors. You need to understand that your fulfillment house can adapt quickly to honor your requests to change up your packaging, how your products are packaged and what goes into each package.
Are there any limitations to the packaging process?
Can personalized messages or inserts be added to the packaging?
Medallion Retail Does Inventory, Shipping and Fulfillment
Throughout our more than 55 years in retail, Medallion has touched almost every facet of the business, including operating our own fulfillment house. Medallion Retail's IFS service offers turnkey fulfillment solutions for both emerging and established brands by managing the receipt, consolidation, processing and coordination of product distribution.
Our 10,000-square-foot facility is equipped to field and fulfill complicated pick-and-packs that we deliver on a domestic or worldwide basis and with ease to your retail location. This translates into cost-effectiveness and efficiencies that only a comprehensive inventory, fulfillment and warehouse management center can provide.
Please call Chris Gordon for additional information at 646.677.5618
Ready to connect to your customers in a more meaningful way?
CONTACT OUR TEAM