Strategy, Creativity, Brand Positioning, In-Store Marketing
Creativity – A Tactical Advantage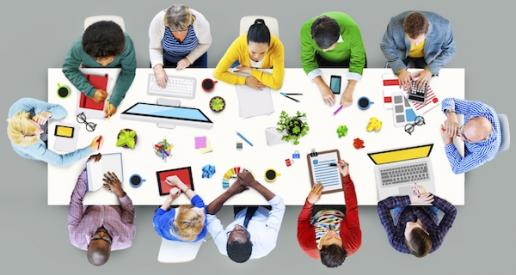 Competition is fierce. Shoppers are demanding experiences. Dollars must work harder. The "store" is now a destination. There has never been a more challenging – or more invigorating – time for retail marketers. A new level of fearless creativity is required. To get the thoughts flowing, we offer the fourth in a short series of posts about creativity.
Retail marketers, take note: "Let's do a display" is not an idea. It's a tactic.
Think of the tactic as the "what." The tactic is the tool used to get shoppers buzzing about, bestowing love upon and ultimately buying the product or signing up for the service. It's also what keeps them loyal to your brand.
The way we manipulate the tactic – the way we define, specify, interpret and translate it – is what transforms it into a real, actionable, unique idea.
I want specific, juicy ideas to come out of the marketing program brainstorms I facilitate. I already know the tactics. The goal is to manipulate those tried and true activities into new shopper touch points. That means generating fresh takes on classic executions and developing detail-rich experiences that make a concept sing (and the shopper swoon).
To keep the session on track and to focus conversation on concepts that are both original and actionable, I always put together a list of standard tactics to serve as jumping-off points for new ideas in retail marketing.
Shopper Marketing Tactics That Are Just Waiting To Be Turned Into Ideas
Contest
Pop-up
Survey/Poll
Sweepstakes
Twitter Campaign
Facebook Page
Anniversary Celebration
Talent Search
Spokesperson
Charity Partner
Scavenger Hunt
Event Sponsorship
Celebrity Tie-in
Sampling
Advertorial
Expert Association
Integrated Content
Microsite
Media Partner
Countdown
Interactive Display
Video
Teaser Signage Campaign
Guest Designers
Spotter's Campaign
Breaking the Fourth Wall
Mobile Unit
Creating a Social Event
Shopper App
Promotion
Unexpected Signage Placement
What would you add to the list?
Ready to connect to your customers in a more meaningful way?
CONTACT OUR TEAM