Strategy, Creativity, Retail Marketing
Creativity Tops the List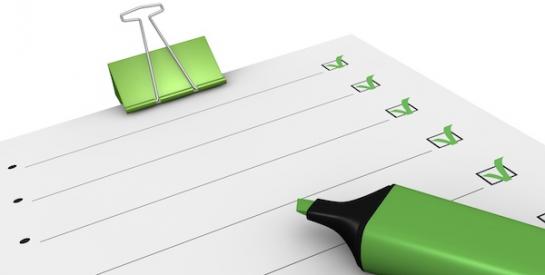 Competition is fierce. Shoppers are demanding experiences. Dollars must work harder. The "store" is now a destination. There has never been a more challenging – or more invigorating – time for retail marketers. A new level of fearless creativity is required. To get the thoughts flowing, we offer the second in a short series of posts about creativity.     
Making a list is a great first step in developing new ideas. The pressure is off, the pace is fast and the chances of failure are minimal. Here's a list of lists to get things started.
Five Reasons I Like List-Making to Create Marketing Ideas
 It's quick
 It's fun
 It's gratifying
 It's surprising
 It painlessly leads to creative flow
Five Reasons Creative List-Making Works
It's specific; the form requires focused thinking
It's empowering; breaks the assignment into manageable pieces
It's perspective-building; allows for unexpected linking and patterning
It's freeing; by-passes the inner critic
It's immediate; develops creative fodder right away
Five Initial List Topics
Target audience
Rhyming words
Synonyms
Immediate images
Outrageous thoughts
Five Ways to Make Great Lists
Play with the words
Keep your pen moving
Be open to where your thoughts go
Ask specific questions
Don't be afraid to repeat yourself
Five Ways to Turn Your Lists Into Preliminary Concepts
Compare / contrast
Use list items to start new lists
Scan for common themes
Find twists of language
Appreciate the little gems
Ready to connect to your customers in a more meaningful way?
CONTACT OUR TEAM