Retail Marketing, In-Store Marketing
Curating in the Less-Is-More Economy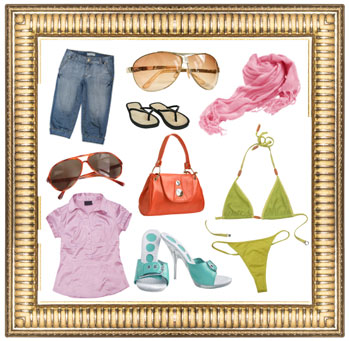 Retail brand marketing has undergone some big changes over the past decade or so as a result of an unprecedented expansion in the distribution and availability of products and services. The flooding has spread everywhere, and marketers have had to adapt accordingly in order to distinguish their brands from an ever-growing pool of competitors. As for consumers, anyone who's come face to face with too wide a range of choices knows how quickly even a routine run to the grocery store can devolve into a labor-intensive, time-consuming slog. While there are some shoppers who prefer the widest range of choices possible, most of us need a little guidance when it comes to weeding through the 100 cameras in our price range, for example, or the 75 televisions, or 25 pairs of shoes, or eight shades of lipstick—not to mention the dozens of energy bars in need of thorough vetting prior to purchase.
This is where retail tastemakers come to the rescue—by turning a choice from among a whole lot of matching merchandise into a choice from among a small sample of proven products. Let's take a look at four highlights from the rising tide of less-is-more retail and its influence on the in-store experience.
Destination. Destination. Destination.
Shoppers who find the destination more important than the journey are in for a real treat because a slew of savvy retailers are tapping into the allure of the "curate" movement—taking the best of the best and putting it all together in the store to simplify the shopping experience for the customer. While this goes a long way to eliminating confusing vetting processes, in the end, curating is about a lot more than simply offering the right products and services. It's about creating a space where people want to be—a place where they feel comfortable, where they feel taken care of, where they know they're in on something special. The ultimate purpose of curating is brand elevation, which means eliminating all traces of the get-in-get-out atmosphere and transforming the store into a place where customers can't wait to hang out—a venue for socializing, for the sharing of ideas and experiences in person. This is retail as salon, club, or bar; it's retail with a scene. The online-only crowd is certainly coming to terms with what they're missing, and the results are pushing the boundaries of what we see every time we walk down Main Street.
Hybrids
The great thing about a well-curated store is that everything you want and need is there for you, in one place—but brick-and-mortars are raising the bar even higher by pairing service offerings with product offerings. For example, nowadays you can get a shave and a haircut, sip a brandy, browse through grooming products selected by the barber who just gave you a trim, and peruse some limited-edition clothing—all in one location. Pairing a service with a drink, some entertainment, and a few carefully curated products is a genius way of saving a customer's time and energy, and of building your brand's reputation not just as a great service provider—but also as a one-stop authority on all related products. These kinds of hybrids are popping up everywhere: laundromats are integrating restaurants; auto shops are opening coffee shops; bars are starting to sell clothing…The list goes on and on, and it's all about enhancing the in-store customer experience.
Crossovers
While retail curating has deep roots on the web, a lot of online-only brands and tastemakers have recently been making moves into brick-and-mortar spaces. If a popular online personality gains enough followers, it's not uncommon for him or her to set up a pop-up shop featuring items from their site. The same goes for more established online brands: a good number have started setting up storefronts to display their wares and allow for in-person sampling, while still fulfilling customer orders online and shipping from the same warehouses. No need for on-site inventory; no need to carry anything home from the store. Thanks to these omni-channel-minded curators, there are a lot of really vibrant things happening right now in the expansion of online to offline.
Private Labels
Private labeling allows retail brands to choose the products they wish to sell, partner with the manufacturers who produce those products, and sell everything under one name. While this has been going on for years (call it curating before curating was cool), the role of the private label is being turned on its head—because the power is shifting from the big players to smaller ones. In the past, large department stores and supermarket chains would establish their own labels and deliver products to customers through them. Nowadays, independent private labels are curating their own collections and offering them to larger stores for use in exclusive "marketplaces"—or partnering with smaller brick-and-mortar retailers, allowing these companies to branch out into new markets without having to absorb a lot of the costs that come with developing, testing, and launching new products.
Have you come across any cool hybrid or crossover branding? Are there any stores you've been in recently where you thought: I'm just gonna stay here and hang out a bit? Join and enhance the conversation by leaving us a comment or sharing via the social media icons below.
Ready to connect to your customers in a more meaningful way?
CONTACT OUR TEAM