Signage, Permanent, Temporary, Corrugated Display, In-Store Marketing
Customer Satisfaction Is Not About Technology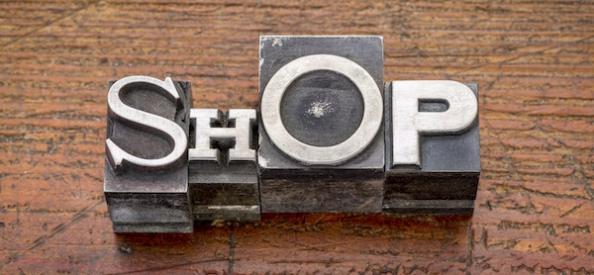 Retail marketers relentlessly seek the next new thing, which makes perfect sense. There are shoppers to engage, experiences to create and brands to put in the vanguard. Fresh technology, intelligently applied, makes the customer experience more entertaining, empowering, amusing and personalized.
And that's great, because we are looking at a retail landscape like none of us has ever seen before. The shopper is smarter, the margins are tighter, the competition is more fierce. So marketers have evolved their efforts to include beacons and mobile and augmented reality and social media and touchscreens and drones to reinvigorate and reinvent the shopper experience. And rightly so; gotta give the shopper what she wants.
But don't be tech-blind; it's not just the new that the shopper craves.
She wants some things to stay (or go back to) the way they were; customer experience and exchanges that are more old-school, personally connective and satisfying.
So as a refresher, here are Four Things the Shopper Has Always Wanted and Will Continue to Want Regardless of What Technology Comes Along Next (a customer service manifesto, if you will):
Impeccable Customer Service
The shopper considers herself a guest in your store; treat her like one. She wants to feel acknowledged, welcomed and tended to. She seeks personal interaction (at her acceptable level of intimacy). Small, thoughtful gestures made by sales associates are hugely appreciated and remembered.
A Navigable Store
She's made it into the store; don't let her get lost. Nonexistent (or confusing) wayfinding signage can make the shopper feel foolish and (eventually) lead her right back to the door. Empower the shopper with clear directions and the answers to her anticipated directional questions. That way, she can dash in and get just what she needs, or spend some time browsing; you've given her the choice.
Access to the Merchandise
She is in the store because she wants to get as close as possible to the products. Make items accessible to the shopper so that she can interact with them; that is the immediate advantage of in-store versus online shopping. Encourage her to engage by presenting merchandise in an eye-catching way that stimulates her imagination.
Convenience
Make it as easy as possible for the shopper to get what she needs, whether she is making a quick stop-in or a enjoying a lengthy shopping adventure. Give her a full range of options for delivery, pickup and carryout.  Determine what would take the stress out of her experience, and do those things. The shopper will be grateful…and loyal.
Ready to connect to your customers in a more meaningful way?
CONTACT OUR TEAM