Strategy
Destination: In-store Success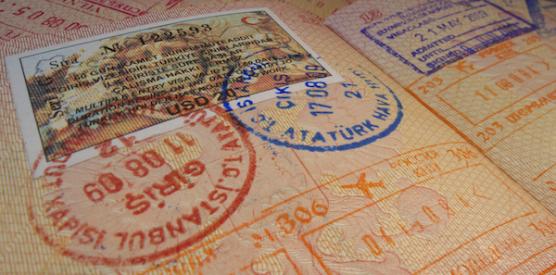 A trip to the store isn't what it used to be.
Thanks to experience-hungry shoppers, a visit to a retail environment must now be memorable, engaging, inspiring and satisfying – almost like a mini-vacation.
So retail marketers, stow your tray tables and return your seats to the upright and locked position. Our destination? The brick-and-mortar store.
When we re-imagine the store as a destination, it elevates the importance and promise of the visit. The shopper experience becomes more meaningful and stirring. A shopper on an excursion to a destination doesn't just walk through the door; she arrives. Instead of looking for an item, she discovers. Rather than checking out, she makes a new friend.
Retail marketers would be wise to think like destination marketers. It's an industry mash-up I call "retail tourism." Some critical tenets of destination marketing create its foundation:
Build engaging itineraries instead of simply listing attractions. The basic way to promote a destination is to create a long list of attractions and allow people to pick and choose. Everything comes a la carte. Instead, build itineraries for people based on interests. Whether an adventure for clock enthusiasts in Switzerland, or a sampling of world cuisine in the housewares department, a curated collection of experiences defines a destination.
Encourage people share their experiences. Most travelers love to share their exploits. If they can do it in real time, so much the better. So give them the tools to document their adventures. And make it super easy. Twitter photo contests, Pinterest travelogues and live "reports" via Periscope help visitors craft their stories. Remember, selfie stations work in a store as well as they do in a museum.
Activate your loyal ambassadors. When it comes to most destinations, the value of the experience is usually best showcased by those who have already been there. With social media, it's easy to find these influencers. They are the ones with thousands of followers; the tastemakers who upload hundreds of great photos, or comment on Facebook pages or write blog posts. And once you find them, empower them to share – and reward them when they do.
Offer an exclusive and talkable experience. El Bulli is considered by many to be the best restaurant in the world. Situated off the Costa Brava near Barcelona, this epicurean destination offers cuisine so unique that the restaurant gets more than a million requests for reservations each year. (Only about 8,000 get in.) And when one finally gets to dine at El Bulli, one talks about it. Create an El Bulli experience in-store.
Personalize the in-store shopper moments. Personal touches – a preferred wine in a stateroom, a reunion with a favorite tour guide, a remembered milestone – transform an experience from good to unforgettable. All it takes is (really) knowing the visitor, making her feel special and demonstrating authentic appreciation for who she is and where she wants to go.
Ready to connect to your customers in a more meaningful way?
CONTACT OUR TEAM