Strategy, Permanent, Temporary, Corrugated Display, Retail Marketing, In-Store Marketing, Retail Display
Destination: Transformation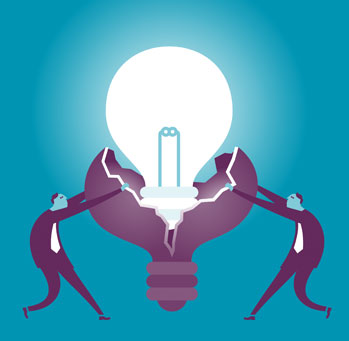 There she goes; your target shopper is heading out for a day at the mall. We guarantee that the thing she wants most isn't even on her list. More than convenience, more than selection, she craves a great retail experience. And if you don't give it to her, she'll find someone who will. In this time of tight budgets, small margins and economic concern, what's a smart retailer to do but transform?
Shoppers are seeking destinations; retail hot spots that engage, delight, inform, empower or entertain. But fear not, budget-crunched retailer — something as simple as rethinking a fixture display can make it happen.
Consider the power of a single fixture; a stand-alone display; a shop within a shop. You don't need a major store redesign; you need to make the pieces and the space you have work harder and smarter. That's what Medallion Retail did for a major bookseller. We created a holiday-themed gift zone by giving new life to existing fixtures with side panels, back panels, toppers and floor clings. The result was an intimate, thematic experience that attracted customers and drove sales.
Four ways to create powerful display-centric destinations at retail:
Break it down, then rebuild. Look at your displays and fixtures with new eyes; what are the bones? Deconstruct the separate pieces from the whole. How can they be reconfigured – or repurposed, adjusted, evolved, wrapped, lit, flipped or covered – to make them into something new?
Do it often. Your goal is newness, and you want new to happen often. Seasons, merchandise, customer demand, trends – all provide an opportunity for a timely display quick-change and experience.
Be unexpected. Surprise the shopper with an intriguing merchandise presentation or startling product mix. Use the whole space creatively – floors and ceilings, too. Feed into your shoppers' sense of adventure and desire for discovery.
Layer in technology. Create simple ways for the shopper to literally interact with the display. Product feedback and information-gathering mechanisms are foolproof ways to link shopper to display (and brand and product).
Ready to connect to your customers in a more meaningful way?
CONTACT OUR TEAM