Pop-up Retail
Double the Opportunity: The Beauty of a Store-Within-A-Store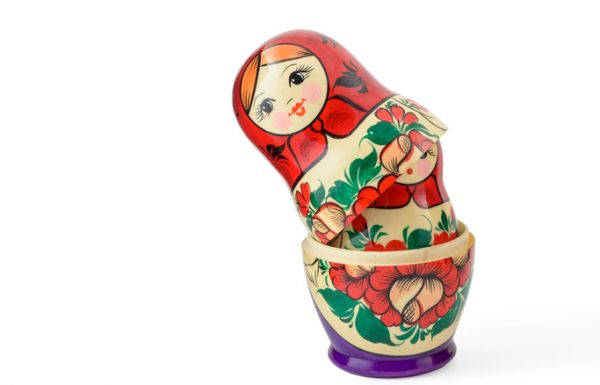 Pop-ups don't have to break the bank. And they don't have to be miles away either. More and more, we're seeing retailers setting up dedicated brand space for new partners – all within the convenience of their stores. These store-within-a-store, or "shop-in-shops," are mutually beneficial ways to reach – and engage – consumers.
The idea is not totally new (think Sephora kiosks in JCPenney and Best Buy's Samsung and Microsoft sections). But this concept, for the most part, remains greatly untapped. There is ample potential for creative, successful partnerships and, as we like to say, co-shopperation. And the results can be sensational.
Share influence and wow shoppers
From a practicality standpoint, the business model of a store-within-a-store makes sense. As a retailer, you're getting the benefits of FOMO (Fear Of Missing Out) and the excitement of a pop-up for a vastly lower price. Retailers don't have to pay for a separate pop-up location and brands don't have to sign an expensive lease to have the more exclusive brick-and-mortar presence.
[bctt tweet="There's huge potential to share store-within-a-store influence. The brand gets exposure to the retailer's loyal fans and the retailer can tap a new audience – it's "co-shopperation" at its best." username="MeetMrPopUp"]
This is especially helpful for cross-generational influence. An established retailer like Neiman Marcus typically has an older demographic that has been shopping at the chain for years. Partnering with a new, exciting brand like Glossier or Allbirds can attract millennials and the younger, more sought-after Gen Z. The in-store pop-up is a fabulous way to introduce new shoppers to your store and wow them.
These in-store pop-ups also allow for truly exciting experiences for consumers. Club Monaco has been very active in this area, rotating three pop-ups through its flagship store in New York since last December. Through these pop-ups, they've been able to offer shoppers personalized experiences. For example, during their pop-up (or, store-within-a-store) with The Buff, a customizable skin care company, Club Monaco offered their customers one-on-one skin consultations and a unique and individualized experience.
If the partnership truly sings, it can be an opportunity for an extended relationship. You're also effectively creating a network of connected brands that can create influential opportunities for years to come.
Tell a creative narrative
Pop-ups are hotbeds for creativity – it's about making a splash. And nowhere is there more room for innovative thinking than in symbiotic partnerships.
When you think about daily life, the products we use overlap. When we cook, we're not just using food ingredients; we're surrounded by kitchen appliances (blenders, knives, ovens), home improvement products (decorations, furniture, lighting), technology (tablet for recipes, speakers for music) and maybe even little Fido's toys and food (simultaneous dinner, anyone?).
Cross-category partnerships can effectively capture these subconscious overlaps in enticing ways – and create opportunities for two seemingly disconnected brands to make a bigger splash together.
Imagine you're at Home Depot looking for a refrigerator. You get to the Kitchen section, peer into the different styles and are surprised to see that they're fully stocked with products from Trader Joe's. Next to the refrigerators are the ovens, and you're pleased to witness a pre-made meal cooking away – and the requisite Trader Joe coupons within easy reach!
Maybe Home Goods continues this journey with a perfectly set table, glasses, cutlery and all, surrounding the delicious Trader Joe's meal in the center.
These partnerships are only surprising for a moment until you realize that the products all go hand in hand. The products work seamlessly together – enhancing the shopper's experience, and, better yet, allowing them to picture interacting with and using the products in their daily lives. On the strategic planning side, it allows both retailers and brand partners to experiment with new categories
Ensure seamless cooperation and collaboration
The store-within-a-store doesn't come without challenges. Many brands have pointed fingers at retailers, claiming they're hard to work with.
To maximize the partnership, you have to make sure it's just that: a partnership. You shouldn't enforce complete authority over signage and displays, but rather, work collaboratively to make the pop-up true to the brand's roots and the most sensational it can be.
When retailers work with another brand, they have to share the power. The bigger stores want to encourage the influence and excitement that the smaller brand can bring. The experience needs to be beneficial for all parties.
Co-shopperation is a beautiful thing – when done right. At Medallion Retail and MR Pop-Up, we're experts at honing in on creative partnerships and maximizing their potential for unique, successful internal pop-ups.
Get started partnering and popping-up today by reaching out to Chris Gordon or Michael Decker  at engage@meetmrpopup.com.
Ready to connect to your customers in a more meaningful way?
CONTACT OUR TEAM