Strategy, Creativity, Retail Marketing, In-Store Marketing, Retail Display, Consumer Behaviors
Fitness Retail Gets Shopping Centers Into Shape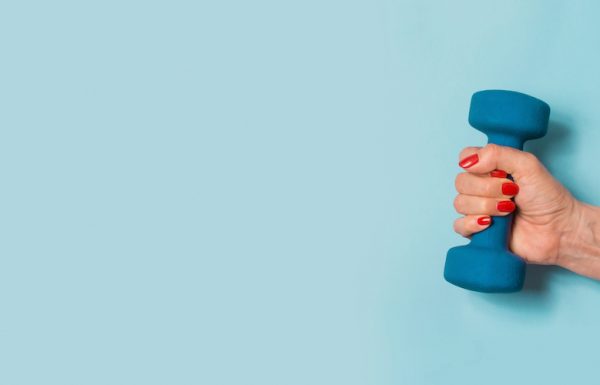 Wouldn't it be great to work out, socialize, grab a juice, and go grocery shopping—and do it all at the same location? Ten years ago, you might have to drive all over town to check off all of your errands and self-care. Today, this type of all-in-one destination is practically the rule, not the exception. Fitness retail at malls is bringing this all together.
We've talked before about how medical spaces have become more retail-centric. But in recent years, the amount of health and fitness-centric businesses in retail centers has nearly overtaken the amount of shopping real estate. As chronicled in The New York Times, the fitness boom isn't just limited to urban centers. Fitness clusters are everywhere, from the West Coast to the Southeast. Retailers can capitalize on the popularity of health & fitness and reach new audiences with creative marketing, signage, and displays that cater to this aspirational, active audience.
Employing exercise as a retail strategy
[bctt tweet="In the experience economy, fitness studios are even more relevant to shoppers' willingness to stay awhile at a shopping center." username="medallionretail"] The Rye Ridge Shopping Center in Rye Brook, New York boasts over 10 properties in the fitness and personal care space alone (and many more healthy eateries) and focuses on weaving health-themed properties throughout.
As Jonathan Kallman, CEO of WIN Properties in Rye Brook, explained in an interview with Medallion Retail, "The influx of fitness happened organically. When a new concept comes along, [retailers] consider our location because we already have places that are drawing people here."
Fitness becomes a cornerstone for shopper engagement—retailers can appeal to customers as they go to and from their studio of choice a few times a week. The combination of a targeted marketing strategy and easy access draws customers into the stores all around them. With all of the organic foot traffic, vibrant window displays can help retailers draw attention and draw in passersby.
 Revitalizing retail through fitness
The movement toward health and fitness is helping to revitalize shopping centers and put these destinations back on the map. Fitness is so attractive to customers (and shopping center landlords) because experiences can't be bought online. Though fitness brands like Peloton and Mirror offer streaming digital platforms, many consumers still prefer to "get their sweat" in person and be part of a physical community.
"The golden rule of real estate is to look for the highest and best use of retail space," said Kallman. "Multi-tenant properties [like ours] look for maximum relevancy and vibrancy, as well as cash flow." Being within a fitness-health cluster, retail storefronts have a powerful opportunity to broadcast their values out loud with outdoor marketing and signage that stops the workout crowd in their tracks.
The more experiential options customers have, the better for retailers. Fitness and health locations lend themselves to a "stay longer, spend more" approach: when retailers diversify the shopping centers, they compel customers to explore and see more.
The benefits go beyond window shopping. With overlapping target audiences, brands can create synergy and increase experiential engagement by co-hosting events and cross-promoting each other. Also think AR-based scavenger hunts or shopping center loyalty programs.
Capturing the post-workout consumer
Once exercise fiends leave their sweat session, it's all about placement, placement, placement. If a customer is already hungry or thirsty after their workout class, walking into a smoothie bar that's just next door is a no-brainer. And if a class is averaging 25-40 patrons, the potential to convert them into customers is huge. At Rye Ridge Shopping Center, amped-up pilates studio SLT sits beside numerous healthy-fast casual joints including Organic Pharmer, Dig Inn, Chop't, and CAVA.  Come this winter, up-and-comer Stretch*d will be joining in the fitness/wellness offerings. It's truly all about seizing the moment and capitalizing on the customer's frame of mind (or state of physical need!) by presenting relevant messaging at the right place, at the right time.
With effective messaging, businesses that are adjacent to these health and fitness clusters benefit. Nail salons, athleticwear stores, organic restaurants and more are situating themselves next to boutique fitness studios—perfectly positioned to be found by customers. Mass retail destinations like Best Buy (that now sells premium at-home fitness tech products) and CVS (that has evolved its Minute Clinic with all-encompassing HealthHubs offering retail and nutrition services) are ripe to benefit from this increased foot traffic too. Why not tell consumers you're here with marketing materials positioned just steps away from where they work out?
Aside from prime location, these retailers can lean into aspirational messaging and marketing on their displays, hearkening to experiences—whether self-care or indulgence—to reach their target clientele.
Imagine what a farm to table eatery can do with signage to tantalize customers on the hunt for a healthy bite, how AR-enhanced signage might show shoppers where their organic vegetables at the market come from, or how a natural spa can spur consumers to cool down after an intense workout by using clever street signage.
Leveraging health and fitness in the retail economy
By drafting on the health and fitness trend, retail stores can capture an audience that is already just steps from their front door.
Here are some things to consider for your signage and display when tailoring your marketing to eager fitness-minded consumers:
Does your retail strategy consider the placement of your signage and communicate a relevant message?
Are you creating a synergistic environment with your neighboring retailers to drive maximum consumer engagement?
Are your signage, and displays speaking to your target demographic? Is it providing them with new/interesting/exciting information?
Are your window displays static or do they provide something new every day? In other words, are you giving your passersby a visual workout?
Medallion Retail can help your words go the extra mile to reach the aspirational consumer. Reach out to Chris at engage@medallionretail.com to learn more.
Have you seen fitness transform a traditional retail center for the better? Share your thoughts with us!
Ready to connect to your customers in a more meaningful way?
CONTACT OUR TEAM