Strategy, Creativity, Permanent, Temporary, Corrugated Display, Social Media Integration, Retail Marketing, In-Store Marketing, Retail Display, Case Studies
Forward Thinking About BTS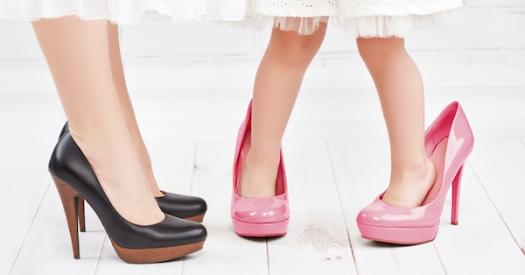 Happy retail back-to-school season!
(Or, if you're one of those who believes that the season has been elongated, thanks to people who spread their shopping over more than one or two summer months…)
Happy continuation of the retail back-to-school season!
Industry views differ, not only about changes in BTS shopping behavior, but also regarding what kind of revenues retailers can expect over the next several weeks. Retail Customer Experience tells us that, according to the latest Meijer customer survey, 92 percent of households will spend at least the same, and likely more, this year on BTS items.
But according to the National Retail Federation's Back-to-School Spending Survey, families with children will spend less; $630.36, down from last year's $669.28.
So, opinions differ, and statistics can be flexible.
Me?  I'm more in the "they will spend more" camp. Because of Lily.
Lily is the girl in my head who represents the teen consumer. She is wired, she is creative and she is developing her own sense of style. She wavers between self-expression and making sure she doesn't stand out. And she has a strong point of view about almost everything. Lily is going to be a powerful force when it comes to BTS shopping.
While the two surveys came to different conclusions about BTS spending, they did agree on the importance of the student shopper. According to the NRF, 86.4 percent of BTS shoppers say their children will influence one-quarter or more of their back-to-school purchases; for smaller purchases, children plan to chip in some of their own money. Retail Consumer Experience predicts that 40 percent of students will be helping out with BTS purchases, compared to 33 percent last year. So Lily, and millions like her, will have an impact on the retail BTS numbers.
Retail marketers must consider Lily's unique BTS needs. This requires niche marketing. Rather than trying to capture a broad segment of young shoppers, retail marketers should sharpen their focus to identify and meet the needs of smaller school-life segments. Some students are into sports, others are painters, many have jobs and some are involved in charities. And some do all of the above.
To reach these groups, a retail marketer must understand that the "event" of BTS shopping has evolved. It's no longer about a retailer-shaped mother-child experience. Lily wants to be an independent style influencer, like her peers who inspire her with their blogs. Evita Nuh, Callie Reiff and Justina are but a few of the online voices speaking to Lily, and driving youth culture.
These bloggers put their lives online – not just their outfits. They successfully (and seemingly without effort) tell their stories by creatively juxtaposing experiences, and happily letting different areas of their life bump up against each other. That's how they live.
And that's how retail marketers should think about BTS merchandising and display. Make it relevant for your Lily; see the product-discovery experience through her eyes. Create context. Displaying knapsacks and colored pencils next to skirts may look incongruous, but to a budding, artistic fashionista, it makes perfect sense.
Think about how Lily sees things. Because she's on her way.
Ready to connect to your customers in a more meaningful way?
CONTACT OUR TEAM