Creativity, Retail Marketing, In-Store Marketing
From Tech Jargon to Retail Success: Snackable Content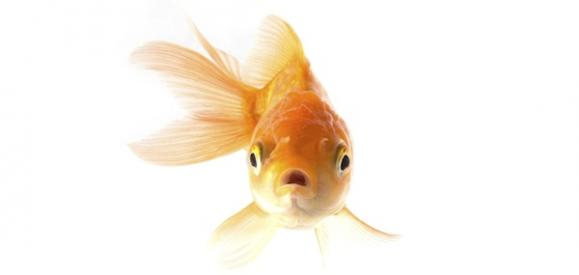 What sounds like a delicious little bite?  A cube of perfect Vermont cheddar? A warm chocolate chip cookie? A perfect plum?  A Vine of a kitty doing the tango?
Speakers of tech marketing jargon might go for the kitty. To them, that frolicking feline is snackable content; a very tasty treat indeed.
Snackable content – easily digestible morsels of short-form visuals and copy – is a smart marketing tool. There's some good thinking behind this buzzword. In the last in this series of posts exploring good retail marketing ideas behind tech jargon, I'll share the facts about these online snacks.
The idea of connecting with consumers online with small, self-contained bursts of outreach is not a bad one. According to the National Center for Biotechnology Information, the average person's attention span is eight seconds. (That's one second less than that of a goldfish!) Snackable content – short, sweet and satisfying – grabs and engages quickly.
Beyond its brevity, what makes something snackable?
An intriguing headline. Pull people in. Ask a question, challenge an established thought, be declarative or offer an outrageous fact.
Shareability. Everybody wants to be a maven and in the know. Make it easy for consumers to pass cool info on to friends.
Visual appeal. Show, rather than tell.
Timeliness. Fast-moving pop culture waits for no one.
Of course, retail marketers can – and should – harness the power of brief form content for their online efforts. But the snackable mindset can also make things pop in-store.
Retail marketers should provide shoppers with quick opportunities to engage with the brand and the product lines as they browse. Posted factoids, unexpected juxtapositions of items and photographable vignettes will surprise a shopper. Access to insider information – via video or signage – gives her something to share with friends. Unexpected placement of amazing, intimate displays offers a glance at a larger visual story.
The idea is to create quick and satisfying real-world moments of engagement for the shopper – little moments that will have huge impact.
Over the past couple of posts, I've shared what I think are good retail marketing concepts that live behind tech jargon. In my buzzword research, I came across a few Franken-words that, while amusing, had no place in my posts. They really just shouldn't exist at all.  How about we work together to rid the marketing world of the following?
Phygital (existing simultaneously in-world and online)
Fanbassadors (consumers who say good things about a brand)
Shoptimization (improving the shopping experience)
Digitail (digital experiences at retail)
Branter (back and forth between brands on social media)
Are you with me?
Ready to connect to your customers in a more meaningful way?
CONTACT OUR TEAM