Strategy, Social Media Integration, Retail Marketing, In-Store Marketing
Furniture Buying for Grown-Ups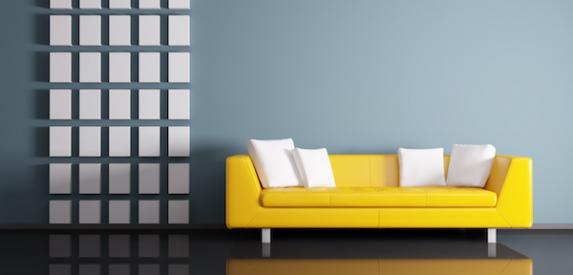 "Look at me! I'm adulting," exclaimed my 20-something friend, Del. He was deciding just where to place his just-delivered, substantial, not-IKEA sofa.
Millennials are proud of doing grown-up things. So much so that they gave it a name. (In the past year, the word "adulting" has increased in usage by 700 percent on Twitter.) "Adulting" is defined by the Urban Dictionary as "[holding] responsibilities, such as a 9-5 job, a mortgage/rent, a car payment, or anything else that makes one think of grown-ups." A lot of adulting has to do with creating a living space.
Complicated emotions and practical concerns collide when the Millennial wrestles with the adult idea of "home." Concepts of ownership, value, fulfillment and fairness battle with the realities of budget, space and commitment.
However, that doesn't mean that home décor and furniture retail stores shouldn't start to build strategies to attract Millennial shoppers. Now is the time to begin building relationships with this huge, influential population segment.
Build relationships now for future business. With Millennials, you need to build brand trust and affinity over time. That means engaging with them on an ongoing basis. They have grown up with incessant marketing and digital immediacy. They know the difference between being sold to and being engaged and connected. So, the brands that work to engage and build trust now will be the ones that the Millennials will go to when they're ready to start adulting and shop.
Use one-to-one marketing vehicles. The messaging you're going to develop to connect with Millennial shoppers should be different from the pitch to the general shopper. And that unique messaging should be delivered differently as well. The best way to interact with Millennials is one-on-one. Use digital and social ads to target the right message to the right person at the right time (and the right time is when she says it is).
Highlight custom orders. Thanks to growing up with options for just about everything, Millennials naturally expect customization and personalization. Smart furniture retailers will showcase custom orders. "Your couch, any way you like it" are meaningful words to the adulting Millennial. Talking about the hundreds of options (when you combine frame, color and fabric choices) will resonate well with this generation.
Custom orders may be a small part of a furniture retailer's overall business, but it is a feature that could drive more Millennials to shop in-store.
Use social and digital content to authentically engage. Successful brands talk with Millennials, not at them. Continuous conversation, powered by appealing content, builds relationships. Furniture and lifestyle companies must provide Millennials with an ongoing variety of online and in-world experiences and opportunities, taking special advantage of visual platforms like Pinterest, Snap and Instagram.
Create a seamless online and off-line user experience. Don't expect Millennials to shop for furniture the same way their parents did. Millennials are disrupting the old model, forcing retailers to re-evaluate strategies and create customized, innovative experiences for them. This means that interactive technologies (websites, mobile apps, etc.) will need to provide flawless, self-guided, ultra-efficient user experiences. Successful furniture retailers will be the ones that create satisfying shopping experiences by marrying online and in-store activity.
Ready to connect to your customers in a more meaningful way?
CONTACT OUR TEAM