Strategy, Brand Positioning, Retail Marketing, In-Store Marketing, Consumer Behaviors
Gateway Retail: Reach Your Customers Where They Go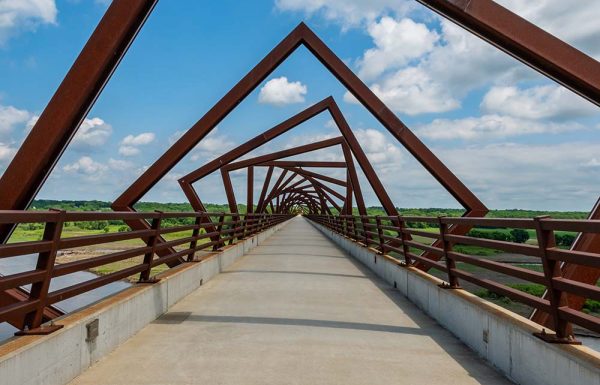 For years, retailers have targeted consumers where they live, work and play. But when customers visit a different environment, the opportunity to reach them expands exponentially. Retailers can capitalize on brand connections—made through gateway retail moments—by offering emotional and purchase-inspiring touchpoints that support the customer experience.
[bctt tweet="Travel and impulse purchases go hand in hand. When customers are outside of their usual environment, they're in a relaxed and inspired mindset to make purchases. Thus, retailers are at an advantage to connect with them." username="medallionretail"]The combination of an endorphin-inducing location and experiential retail elements is a superb setting to gain your audience's attention. We've talked about pop-up out-of-area stores, but why not extend the concept with a more permanent location?
Here's how retailers can incorporate gateway retail into their strategy and build an experiential marketplace.
Reaching customers through their interests
Most retail marketing strategies are tied to customers' gender, age, income or other demographic traits. With gateway retail, the approach is about tapping into customer interests in real time. Are you looking to appeal to an outdoorsy crowd? Beachgoers? Runners? Your target audience's in-the-moment actions—rather than their demos—are the key to creating an inclusive environment that will appeal to all who pass through.
Experiential marketing touchstones and strong in-store components leverage the location, while also  helping you connect with shoppers. Think outside of the confines of typical in-store messaging and imagery. Instead, consider the big-picture story you want to tell.
How can your message empower or educate customers?
Does your imagery illustrate the (literal) journey customers are about to go on?
What experiential elements can support this journey?
Enhancing the customer experience
It's a classic family vacation scenario: someone forgot the sunscreen, and now you have to stop to pick some up. If you visit a retailer that stocks other beach essentials—sunglasses, straw hats, swimsuits—you're that much more likely to buy something else then and there.
One approach to gateway retail is enhancing the customer's adventure—for example, providing items or gear that will add value to their trip. If you sell goods customers commonly forget to pack or can purchase if they're ill-prepared for the conditions or climate, you have a great opportunity to use your store fixtures and displays, signage, and in-store collateral to educate customers. The location can be a beacon for travelers—and a gateway to an enhanced adventure.
Outdoor retailer REI recently opened an adventure-themed location just outside of the White Mountains in New Hampshire, a contrast from their primarily urban and suburban locales. Instead of purchasing these items in their home towns, customers can simply visit the store prior to heading on the trail. There, they can pick up a pair of hiking boots, read up on outdoor tips from signs around the store, and partake in extra offerings like group hiking clinics.
An immersive store environment can give customers the confidence they need to embark on their journey—and as a result, they'll happily purchase items that will make the most of their trip—and their precious time.
Embedding into the customer experience
Retail locations can also become a destination themselves, adding to the other activities a customer typically enjoys in the area. Think L.L.Bean in Freeport, Maine or the Magnolia Market in Waco, Texas. But you don't need to create an iconic, sprawling retail center. Even within a limited footprint, you can make your store a destination in a variety of ways: offering engaging store elements like digital signage, in-store sampling, workshops, guided tours, information and service kiosks, or arranging the store around a particular theme.
Take Cherry Republic, a local gift shop in Traverse City, Michigan that stocks gourmet jams, artisanal beverages, and more made from Michigan's famed cherries. The store samples nearly all of their products and offers something specific to the location—making it a destination in its own right.
Experience-based retailer Build-A-Bear is also adopting a gateway mindset by opening shops in family-friendly spots. The retailer has set its sights on tourist attractions like New York City's FAO Schwarz, Carnival Cruise ships, and indoor waterpark Great Wolf Lodge. Their retail model is innately interactive, displays brimming with stuffed animals and personality-filled accessories waiting to be taken to their forever homes.
Creating a retail environment that's worth the trip
Gateway retail isn't just taking your current retail model and putting it in a new locale. Your store, the environment, and customer activities need to have synergy.
Some things to consider when planning your "retail destination":
Your retail concept should support the 'why' a customer would take time out of their trip to visit. Think of how you're enhancing, educating and adding value to the experience, or removing a barrier to utmost enjoyment.
Store elements should be engaging—such as signage about the local wildlife that can be found steps outside your door, or a cooking demonstration using regional spices.
All of your elements are an opportunity to empower the consumer on their adventures—think about the imagery and messaging you're projecting through your signage and displays.
Medallion Retail has over 50 years of experience creating out-of-the-box retail elements. Make your out-of-area retail location a true consumer destination with our strategic expertise. Reach out to Chris at engage@medallionretail.com to learn how we can put you on the map.
Have you visited a gateway retail destination? Let us know.
Ready to connect to your customers in a more meaningful way?
CONTACT OUR TEAM