Pop-up Retail
Give Back, Get More: Pop-Up for Social Good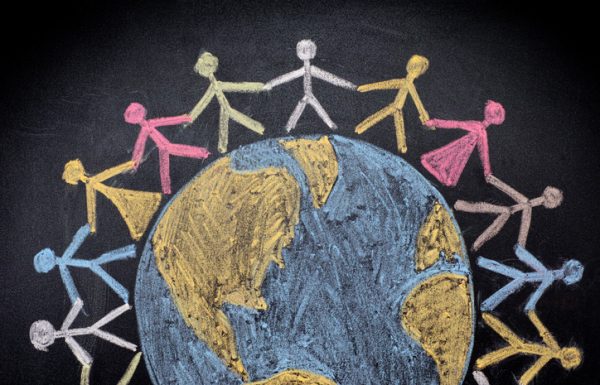 Consumer loyalty has shifted: more than corporate incentives, millennials crave social good.
Younger generations are putting their money where their mouths are, favoring companies and brands that align themselves with a worthy cause. And now their parents are jumping on board, too.
This trend isn't revolutionary, but it's showing considerable growth and no signs of stopping. Brands across industries are listening – actively tying themselves to charitable initiatives, from Microsoft's support of girls in STEM to Shazam's Alzheimer's awareness campaign.
Some of the best and most unforgettable social good movements? Pop-ups.
But there's a right and wrong way to pop-up for a cause. Here's how to make your initiative sing:
Capitalize on timing
Social good is a lot about timing. Days and months in each year are dedicated to honoring specific causes and educational initiatives. Make your pop-up count. Be timely. Think about the possibilities with a pop-up on Earth Day, April 22 or a month-long campaign in June to commemorate LGBT Pride.
Harry's, the popular shaving company, has repeatedly tied its name to Movember, the No-Shave November initiative to raise awareness of men's health. In the past, the company has launched limited-edition razors to reward participants, and also donated thousands of dollars to the cause. We think they could go even further and have a more visible impact with a stunning retail pop-up to amplify their commitment. Here's an idea: celebrate the end of the hairy month with a pop-up shaving event for participants. And more than razors, it can introduce men to the entire product line.
But there's also a wrong way to tie your brand to a cause. In light of International Women's Day earlier this month, brands launched a number of marketing and ad campaigns that tried to inspire consumers with messages of gender equality. Their messages came up flat. Why? Because they weren't genuine. Remember, actions speak volumes louder than words, and simply having an ad or commercial talking at people isn't enough.
Consumers want social good but they're also repelled by attempts that conjure even an inkling of corporate greed. Socially responsible and cause-driven pop-ups need to show more than just a message of support. They have to directly benefit the causes that you celebrate. Follow the millennials' lead and put the money where your mouth (or corporate message) is.
Better yet, put your commitment into action. And nowhere is action better implemented than in a pop-up. Exciting, time sensitive and spatially contained, pop-ups are ideal for charitable demonstration, interaction and engagement. They are an extension of your retail marketing strategy.
Spin your narrative
Pop-ups don't have to be tied to a calendar. Use a pop-up as a way to announce a shift in your brand's corporate message. Announcing a commitment to sustainability and eco-friendly practices? Want to focus your company's charitable spending on poverty? Do so with a pop-up event.
Pop-ups are more than just fun tastes of your brand or an innovative twist on the retail customer experience. They're loud and can last in consumers' minds. Use the event as an enticing announcement for something bigger – something that is a new part of the fabric of your company.
 Partner up to boost your impact
Arguably the best way to solidify your commitment to a cause is to actively partner with a non-profit or charitable organization. Not only does this allow for seamlessly intertwined branding, your customers can easily see the impact of your initiative and the concrete ways you're giving back.
Partnerships also open the door to a whole new set of potential customers. These collaborative pop-ups enable you to directly connect with the non-profit's audience, impress them with your commitment and creativity, and win their patronage.
And it also works the other way for your customers – opening their eyes and their wallets to a charitable cause they may not have a lot of exposure to. Look at Lacoste. The "alligator" brand is awakening its fan base to a host of endangered animals, reminding them of these critters with every wear of their t-shirt or sweater.
[bctt tweet="More than just corporate gain, popping up for a cause gives your brand invaluable currency: a glowing reputation, good karma and a lasting impact." username="MeetMrPopUp"]
Learn how to connect with customers with compelling retail marketing ideas and give back with charitable pop-ups. Reach out to engage@meetmrpopup.com today.
Ready to connect to your customers in a more meaningful way?
CONTACT OUR TEAM