Pop-up Retail
Graffiti and the Creative Pop-up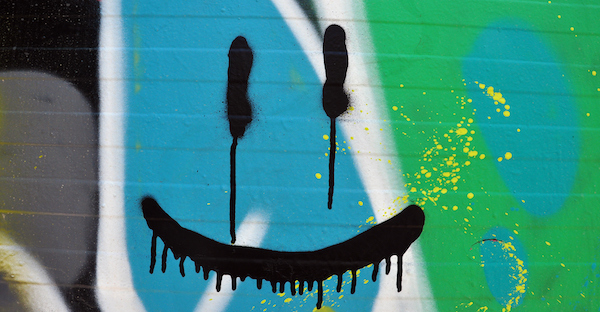 The graffiti artist is a fiery outlaw, a trickster god in a ski mask, a truth teller with a spray can. He uses the city as his canvas. With arresting, surprisingly placed images, he stimulates conversation and interaction. He causes scenes and stops traffic and makes news. Exactly the things you want to do with your creative pop-up.
So listen up.
Creative Pop-up Advice From the Graffiti Artist
Challenge the norm.
Street artists are disruptive. This is not a bad thing. It's all relative. It's important to break away from the marketing status quo and show the world a creative pop-up tht tells your brand's truth.
Take risks.
Street artists risk their safety, freedom and finances every time they go out and create something. Taking a risk means discovering new things about yourself – and your brand and shopper. Exit the comfort zone. Be the first. Embrace a point of view. The truly creative pop-up will push some buttons and create an honest moment.
Collaborate.
There is so much to be gained from collaboration. It can open the mind to new ideas, different opinions and fresh perspectives. The process of collaboration creates room for dialogue that affirms, expands, challenges and ultimately strengthens a brand vision.
Respect context.
The most powerful works of street art take into consideration their surroundings. What is said, done or displayed within a specific time and space has different meanings should that setting change. Use context to underscore and amplify the message and impact of the pop-up.
Question everything.
Some street artists have a political message encouraging viewers to look deeply at society. Non-political street art challenges the public through the sheer act of defying authority. What they have in common is the fact that they aggressively question the culture. A creative pop-up can do that as well, as long as relevance and authenticity are in the mix.
Make fear your friend.
It takes a lot of courage to go out into the night and risk your life in the name of art and freedom. By raging against authority, against the odds and against the norm, street artists show retail marketers what it means to be fearless. Emulate them. Know your pop-up goal, have faith in the idea, commit to making it happen and then… jump. Your shoppers will feel the passion.
Ready to connect to your customers in a more meaningful way?
CONTACT OUR TEAM