Strategy, Creativity, Signage, Permanent, Temporary, Corrugated Display, Retail Trends, Retail Marketing, In-Store Marketing
Greetings from Las Vegas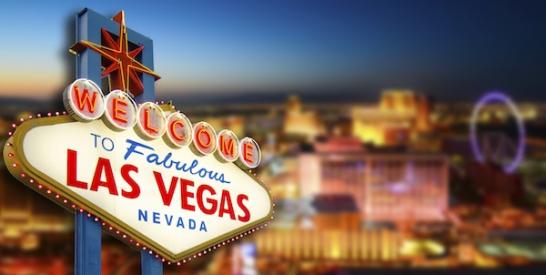 Everything they say is true; the sights and sounds here are amazing. Elaborate spaces, bright spectacles, sure things, long shots, big stars, eye-popping color – and miles and miles of moderate-to-top-quality carpeting.
GlobalShop 2015 does not disappoint.
Once again, this important show provides an opportunity for total retail marketing immersion, showcasing ideas and solutions that are at once practical, whimsical, strategic, integration-ready and interactivity-friendly. A central theme of GlobalShop 2015 is the merging of the digital and physical to create satisfying, engaging experiences for shoppers. (A huge interactive exhibit titled The Path to Purchase – Destination: Bricks & Mortar centerpieces the event.)
GlobalShop 2015 confirms that we are looking at a retail future where technology will enhance how a shopper shops, and intelligent signage and display will frame, complement and empower that technology. How? The best examples of breakthrough, tech-compatible displays turning heads at GlobalShop this year have one or more of these attributes:
Ingenuity
Go beyond good design and safe creative to that place that makes a shopper say "Wow!" Solve a problem or inspire new thinking in a smart, simple way. Use unexpected materials that give new life to old forms.
Interactivity
It's a given. Find ways to involve the shopper. Draw her in by engaging her senses and her imagination. Give her something to do that brings her into the brand story (and if it personalizes the experience for her, so much the better).
Efficiency
Truly great signage and displays work hard. They have a long shelf life (so to speak) and a flexibility in design and messaging that allows for multiple uses.
Dimensionality
Don't be bound by traditional shapes and formats. Intrigue shoppers with unexpected presentations and draw them into an environment.
Scalability
Signage and display needs differ from store location to store location. The ability to expand or reduce pieces heightens their usefulness, and increases the chances of proper usage in-store.
Ready to connect to your customers in a more meaningful way?
CONTACT OUR TEAM