Strategy, Creativity, Pop-up Retail, Retail Marketing, In-Store Marketing
Haute Wheels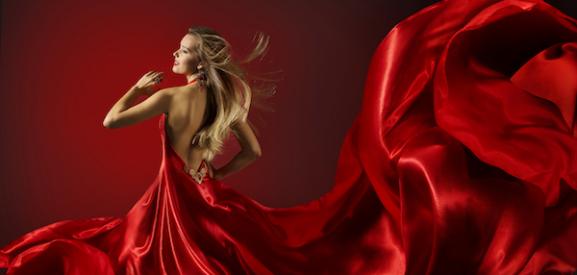 A few years ago, buying items out of the back of a truck was considered a little sketchy. Today, it's considered the height of fashion.
Fashion trucks – pop-up mobile boutiques – are hugely popular among chic shoppers and savvy entrepreneurs alike. Street style has never been so popular.
Brands like Kate Spade, Commes des Garçons and Uniforme have been on the road for years, presenting shoppers with beautiful pop-up experiences via fashion trucks. Now, many not-so-famous fashionistas are discovering the power of the mobile pop-up, and are taking their own wares out for a spin.
The biggest roadblock for these visionary merchants is not truck design, traffic flow or the fickle world of fashion. The largest (and some would argue, the most important) challenge they face is the logistical planning.
What are some of the business basics of running a clothing and accessory business that moves?
Begin by researching the permits and licenses required to operate in every city in which you will be doing business. (A license in one location does not constitute blanket permission to vend in other cities.) If you're based in Chicago, for example, research the municipal code there governing the operation of mobile retail vending (which may also be called peddling or street vending).
Some cities do not allow fashion trucks or other mobile retail units to park in the "public way," others are OK with mobile retail units as long as they park on the street and honor time restrictions, while still others demand that business owners procure specific temporary licenses, such as an itinerant merchant license. And know that one must be properly licensed even if the plan is to sell on private property.
To make things even more interesting for the mobile shopkeep, a mobile vending permit business is not the same thing as a business license. Some cities require individuals to obtain a license to legally operate a business. This license may not, however, permit you to conduct business from a location outside the address listed on your business license.
For example, your business license may list your home address if you conduct business from home, or your business address if you have a retail or warehouse space, but this license does not always cover additional mobile locations, nor does it permit vending from a mobile unit. This is where separate permits, such as an itinerant merchant license or a peddler's license, come in.
The search for information about permits and licenses should begin with at City Hall or the local Department of Business Affairs. You can also check with the Small Business Association.
Some ideas if it's still proving difficult to obtain information:
Try researching the city code yourself. Municode is a robust online resource for searching city code in the United States.
Talk to other mobile boutique owners in your city and find out what they did to obtain permits, and which permits they have.
Locate a street vendors coalition or justice organization, like The Street Vendor Project. These groups might not deal with your particular type of business, but they may know which city departments or representatives to speak to, or have legal resources for you.
Contact a local small business center, often operated through the Small Business Association.
Talk to food truck vendors and builders. While the same licenses that apply to food trucks usually do not apply to a mobile retail business, food truck vendors understand licensing difficulties and can be a great resource.
Talk to events promoters, who have likely dealt with the procurement of certain permits for mobile vending. Flea market, farmers' market and craft fair organizers usually have to obtain vending permits from the city and should know the path to proper permits.
Talk to a lawyer. Find one familiar with small business and mobile vending issues.
Ready to connect to your customers in a more meaningful way?
CONTACT OUR TEAM