Strategy, Signage, Permanent, Temporary, Corrugated Display, Retail Marketing, In-Store Marketing, Retail Display, Consumer Behaviors
Health and Beauty Retail Goes for a Greener Audience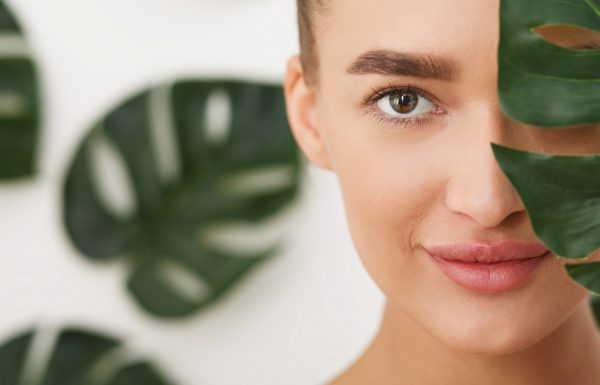 Over the years, the number of natural health and beauty products has exploded. And what was once a health-food store category is now universally appealing, with premium-quality offerings. Perhaps 10-15 years ago, natural beauty products in a mainstream store was practically unheard of. But all of that changed in the mid-2010s: in 2015 the global wellness industry saw extreme growth, with profits increasing 12.8% by 2017.
Thus, "clean beauty" moved from being a fringe category to one that is not only mainstream, but necessary. Discerning skincare, health and beauty consumers are now the norm, and retail is adapting. Specialty stores and big-box retailers are displaying organic, natural, additive-free and "health-conscious" products front and center—and they're illustrating the advantages through strategic storytelling.
This storytelling is key to help educate shoppers on ingredients, to provide transparency  and—most importantly—to build trust.
Make "clean" easy to understand
What exactly makes a product clean? That's what consumers want to know, and it's also the source of shopper confusion. "Clean" or natural beauty products usually avoid chemical additives and specific ingredients known to be harmful. Because of the FDA's stringent product labeling guidelines, many brands opt to highlight what they don't contain to avoid making unauthorized claims—turning instead to things like "non-GMO" or "no sulfites". Educational signage and displays should use the same approach: weave together a narrative of what products are "free from" to help shoppers quickly understand the importance of a healthy beauty choice as they browse the aisles.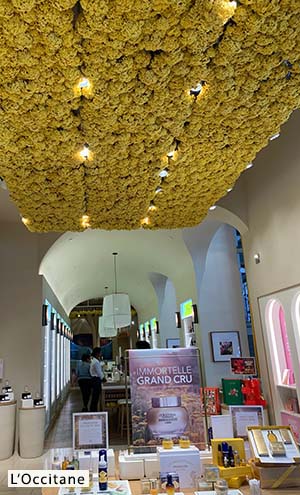 Inspire with signage
Use visuals to tell a compelling story about fresh, wholesome ingredients. Retailers are relying on signage and displays to depict fruit extracts, for example, in a skincare serum or supplement. Customers aren't necessarily going to read the ingredient list of every single product, but a fruit- and veggie-filled display conveys a message with color, scent, and texture.
Digital and augmented reality (AR)-enhanced displays further expand in-aisle educational opportunities—without taking over more shelf space. To adapt to a changing landscape, retailers need to make consumers feel secure and illustrate the value of their purchase—seeing where a product "came from" helps build consumer trust.
With a QR code next to every display, customers can simply point their phone and get a visual breakdown of a product's ingredients, videos that explain how to use different treatments, or an inside look at the field where product ingredients are grown. L'Occitane executed this brilliantly in their newest New York City store, treating the consumer to a virtual reality (VR) hot-air balloon ride at sunset over their Provence lavender fields, harvested for their luxurious creams and scents.
Focus on healthy products
Sephora's Clean at Sephora section, which began as an online-only category, now has a large portion of dedicated space in store. Sephora stores utilize visually inspiring and educational signage and displays—enhancing the retail space with images of greenery and fresh ingredients to reinforce their commitment.
Target's foray into natural beauty was introduced via a huge marketing campaign and in-store elements that demonstrate their commitment to ingredient transparency. The big-box giant curated a selection of primarily digital native brands, and made these the focus of their beauty sections—then enhanced the presence of each with on-shelf signage depicting ingredients. For consumers who may be less familiar with natural offerings, Target introduced a low-priced natural beauty box with a sampling of products, similar to Birchbox.
With competition from other major retailers, Whole Foods—which has offered clean beauty for over 30 years—had to rethink its strategy and modernize its appeal to a broader consumer base. The retailer elevated their in-store approach and introduced special elements like a product trade-in and sampling opportunities.
Bicoastal natural beauty and wellness retailer The Detox Market  weaves in natural, homey touches like plants throughout its stores; before customers even approach a product display, they feel at ease browsing the shelves.
Let Ingredients Tell the Story
[bctt tweet="Customers are intelligent, informed, and demand to know where health and beauty ingredients came from. Whether through decor, signage, or display, you can build these consumers' trust through narratives of ingredient transparency and responsible sourcing." username="medallionretail"]To ensure that your store environment instills this confidence and empowers your audience with valued information, ask yourself these questions:
Are you communicating transparency through your signage and displays?
Are you using your displays as an opportunity to educate?
Can you use AR-enhanced signage to expand your narrative outside the four walls of your store?
Are you infusing beauty into the shopping environment—and making your shoppers' experience a memorable one?
Medallion Retail has a history of helping retailers build consumer trust through evocative, information storytelling.
Ready to connect to your customers in a more meaningful way?
CONTACT OUR TEAM