Strategy, Signage, Retail Marketing, In-Store Marketing, Case Studies
Hello. Don't Talk to Me.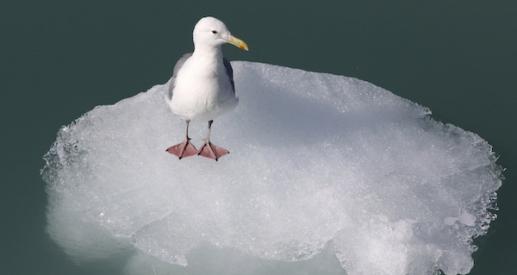 "I want to be alone."
Screen legend Greta Garbo uttered these words in the 1932 masterpiece Grand Hotel. One of the most memorable movie lines of all time, this lament became a signature for the beautiful eccentric's lifelong desire for privacy.
Now, eighty-two years later, the Swedish Sphinx could be speaking for a growing population of retail shoppers.  (Please don't tell her I said that.)
According to a Genesys survey recently featured in Chain Store Age, "… 30% of customers find in-store smartphone notifications of coupons for nearby products (i.e., beacon notifications) to be annoying." (We also heard this at ENGAGE! 2015, where beacons were described as spam.)
Younger shoppers, those between 18 – 44, consider the notifications helpful, while "… the majority of people 45 years old and up says this is very annoying." There is also much shopper displeasure in abandoned-cart emails and electronic thank-yous from retailers.
Inevitable digital pushback? I don't think so. Rather, this is further example of the growing retail-marketing mandate to create and deliver shopper experiences. It just so happens that the experience these particular folks crave is one experienced alone without a "pushy" retailer.
A smart marketer will put the shopper in control, and allow her to determine timing, method and locale of message delivery. If the shopping experience she demands includes some privacy and alone time, that's what the retail marketer must give her. She calls the shots.
But that isn't to say that the retailer must be relegated to a response-only position. It does mean that retail marketers have to do the difficult work of asking shoppers the right questions, listening – really listening – to the answers, and then executing a plan based on that conversation.
So what can retail marketers do when they have an in-store shopper who wants to be alone? Here are five tools that forward the conversation without saying a word.
Shopper-controlled options.
I'm not speaking of product choices. I'm talking about opting in (or out) of online and in-store activities. If the marketer can make clear to the shopper that she can control the amount and type of communication, she is more likely to give it a try. Earn her trust. Make opting in rewarding, and make opting out easy.
Explanatory signage. 
Anticipate her questions, and answer them with smart signage. Does she seek details and product understanding? Is she looking for inspiration? Or does she simply want to be entertained?  Can she discover everything she needs without speaking to an associate? Give her the information she needs before she even realizes she needs it. Also, signage is a great way to foster the online/in-store connection. It's non-threatening, and can ease the shopper into marketing programs that speak to her.
Smart navigation.
Make it easy for the shopper to get in, find what she needs, and get out. Create an efficient experience for her, starting the moment she parks the car. Map her visit, and make it as painless as possible for her to move around the store at her own pace. (And don't hide the exit.  I'm looking at you, IKEA.)
Low creep factor.
A smart retail marketer would not burst from behind a display and loudly offer a shopper a free sample. So why do it digitally? Both would feel frightening to some shoppers. Seek information respectfully, and make sure the shopper knows exactly why it's needed and how it will be used. No surprises. No assumptions. Don't be creepy. And how do you discover the privacy tolerance of a shopper? Ask her.
Facilitated conversation.
Asking a shopper about her thoughts, reactions or needs demonstrates that she is valued as a customer and as an individual. Create as many opportunities for shopper conversation as possible. These opportunities could be as simple as a suggestion box, or as elaborate as in-store shopper intercepts. The key is to display a sincere desire for interaction and a willingness to listen and act upon what is learned.
Ready to connect to your customers in a more meaningful way?
CONTACT OUR TEAM