Strategy, Creativity, Retail Marketing, In-Store Marketing
Highlights from the Retail Design Collective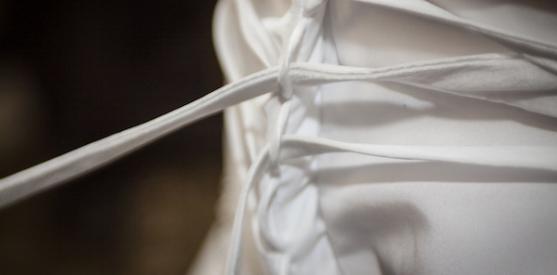 Things got all emotional at the A.R.E-sponsored Retail Design Collective.
The December 2 – 4 event, showcasing "the latest and greatest visual products and trends in intricate, spectacular showroom settings," is giving retail industry experts the opportunity to share their feelings… about marketing with heart.
I attended two outstanding conference sessions at the Retail Design Collective; each was lead by a dynamic retail marketing influencer, and both addressed the importance of forging an emotional connection with the shopper.
The first session, Shopportunity!  Enchanting the Consumer, was presented by author (Shopportunity! and Passion Brands) and Brand Whisperer, Kate Newlin. Kate spoke of the need to "liberate the emotional opportunities buried in the store."
She believes that enchanting the shopper, providing her with an unbroken stream of perfect moments, is the way to build a brand (and sales).  Pricing is not the answer, she says, and her feelings are strong.  "One generation of marketers has addicted three generations of consumers to the heroin of price promotion," said Newlin.
The shopper wants to feel something and connect, but she's been taught to seek that which is least expensive.  Retail marketers can – and must – re-educate her.  The shopping experience (emphasis on experience) must be evolve, from "thing acquisition" to "transformative adventure."
Such a shift requires that retailers demonstrate that not only do they know the shopper, but they know who the shopper wants to become.  With respect, grace and subtly, marketers must ensure that she "likes herself a little better when the transaction ends."
Newlin identifies four stages of transformative shopper experience (and introduces us to the bride-to-be).
Anticipation. From girlhood on, our bride spends many happy hours contemplating and imagining the perfect wedding gown.  She finds the hoping and waiting to be delicious.
Pursuit. It's the thrill of the hunt. She's actively discovering what she really wants and why she wants it.  She is determined to find the perfect dress; she'll know it when she tries it on. And when her bridesmaids and mother cry with her in the bridal salon.
Sense of significance. This is really not about picking out a dress. This is about creating and sharing an emotionally charged and deeply meaningful moment.
Appreciation. The wedding dress has value beyond the mere dollars spent on it. It is a talisman; a holder of memories and a promise of continuation.
And by the way, the above applies to guys as well.  Just replace the wedding dress with a car, and the bride with a new driver.
In the second session I attended at the Retail Design Collective, Inspiring Shoppers with In-Store Merchandising: A NeuroMarketing Approach, presenter Michelle Adams, POPAI Chairman & Founder of Marketing Brainology, spoke to emotional pull as well.
Adams' perspective is from the inside out, looking at the patterns of human behavior behind emotions and actions.  She puts average shoppers into active shopping experiences, and monitors their visual and physical responses through 64 sensor points.
"People are hardwired to respond in certain ways," she said. "Brains are designed to be efficient." Humans are constantly taking in information subconsciously; images and ideas that come into play later. (Adams shared a classic video that makes this point beautifully.)
These images and ideas become triggers, which is why visual storytelling is a powerful, critical tool for the retail marketer. The story must, however, reflect the human condition with clarity, familiarity, honesty and emotional integrity. "People want to put themselves in the story," said Adams.
Among several factoid-y findings (the model's lips are glossy because people are attracted to water; end caps with rounded sides are more effective; Rosy Retrospection is when we look back and see mostly good things), were ten NeuroMarketing learnings that can help retail marketers connect with shoppers:
People focus on people. So put some faces out there. Or hands or legs or shoulders, because that counts too. Why do you think we see a farmer's hand holding the corn chip?
Product is king. Remember what this is all about.
People are in motion. The shopper is revising her list in real time. Grab her attention.
People view things in a clockwork pattern. Make sure shoppers see the most important stuff.
Impulse is possible. Visually create an event; gingerbread-making time, taking new baby home. And knockouts don't work.
Overcome guilt. Discount the guilty pleasures. Charge less for the queso and more for the chips.
Suggestive selling does work. Contrary to what they say, shoppers don't hate bundles.
Love happens at first sight – and from a distance. Be iconic and visible.
Use symbols and pictures liberally. Particularly good for changing old "tapes in the head."
Keep the message fresh. Give yourself flexibility to change based on environment or situation.
Oh, and just to be clear, don't call NeuroMarketing "subliminal advertising." Trust me.
For more on the Retail Design Collective, check out this Shop! coverage.
Ready to connect to your customers in a more meaningful way?
CONTACT OUR TEAM