Strategy
Holiday Shopping with Gen Z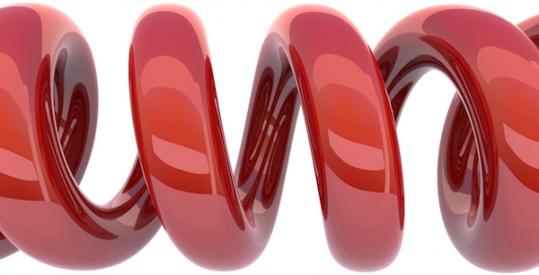 During the recent holiday festivities, I made reference to a dial tone when talking to a group of young guests. Not a single one among the five knew what I was talking about.
This led to a lively – and somewhat depressing – conversation wherein I had to explain pay phones, 45s, answering machines, film strips, overhead projectors, floppy discs and Blockbuster Video.
These particular guests were members of Generation Z; born after 2000 and the first generation to live with advanced technology at their fingertips. The natives at my Thanksgiving table were digital.
And they intend to shop big this holiday season.
Smart retailers are adjusting their marketing approaches to attract the clicks and the dollars of Gen Zers by making products and experiences available on demand. Understanding that this group – maybe more than any other – wants what it wants when it wants it, retail marketers must:
Create robust, cross-platform browsing opportunities.
Gen Zers are experienced omnichannel shoppers, and they want the power to switch seamlessly from mobile to desktop to in-store shopping. Pop-up shops and concept stores are popular with this audience because they reflect the fluidity and transitional feel of the social media experience.
For Gen Z, an ideal way to shop is through Instagram tags or Pinterest's shopping option. This holiday season, we will see pop-up shops used as terrestrial "landing spots" for young shoppers, linking online and in world in an appealing, ephemeral way.
Craft Shopper Moments; deliver quality retail experiences.
Gen Zers are not interested in just buying things. They appreciate (and support) retailers that understand the concept of transaction as these young shoppers have defined it.
This means in-store social media sharing opportunities, real-time product updates, Instagram contests, video interaction and digital walls where Gen Zers can literally leave their mark.
Smart marketers will create intimate, personalized, wired Shopper Moments that resonate emotionally with the young customer. And those Moments will be consistently available, regardless of location or delivery mechanism. Retail brands that do not create consistent and space-specific interactions will loose the attention of the Gen Z shopper. And then, she will tell everyone about your failure.
Activate and nurture the influencers.
It matters greatly when a Gen Z shopper shares an unsatisfying shopping experience, because her peers listen to her. Closely.
The Gen Z shopper is more conscious about purchases because she has seen her parents and older siblings struggle financially. Quality, however she defines it, is critical. As a result, Gen Zers tend not ti trust large institutions, big brands or traditional marketing campaigns. Instead, they turn to individuals known as social media influencers; those high-profile posters, Snappers and Instagrammers who set tone and style.
This holiday, major retail life and style brands have aligned themselves with online personalities in order to reach Gen Zers. And you'll note that these relationships feel authentic and honest. That's because, for the most part, they are. Gen Z wouldn't have it any other way.
Ready to connect to your customers in a more meaningful way?
CONTACT OUR TEAM