Strategy, Creativity, Permanent, Temporary, Corrugated Display, Retail Marketing, In-Store Marketing
Holiday Windows 2015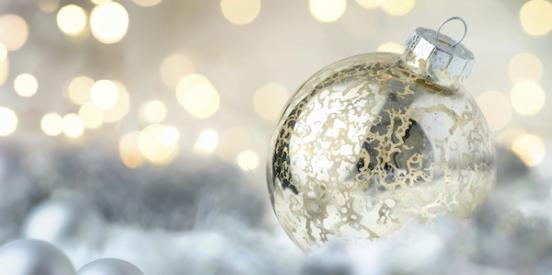 Do you remember standing with the crowd outside the department store window, impatiently fidgeting, toboggan askew, too excited to feel the December chill? Can you recall the moment when you finally wriggled your way to the front and pressed your nose against the glass, fogging it up a bit with your breath, but not so much as to obscure your view of that glorious, glittering, story-come-to-life holiday display?
I remember like it was yesterday. Mainly because it was.
I never miss these winter-themed, artistic wonders staged by New York retailers; over-the-top holiday windows are a big deal here. With good reason.
In the time since Macy's created one of New York's first holiday window displays in the 1870s, these epic feats of visual merchandising have become a critical marketing tool. Today, the creation of a holiday window display can be a yearlong endeavor, costing hundreds of thousands of dollars. The investment is worth it, given the holiday season rings up some 25 percent of annual sales for retailers, and window displays influence purchase on average 24 percent of the time, according to NPD research.
But exemplary holiday windows drive much more than sales. They share with shoppers a view into the heart of a brand, creating long-term affection for the store. In this age of digital and augmented interactivity, shoppers are demonstrating an increased attraction to handcrafted and physical experiences. (May I offer you some artisanal sweet corn relish or an adult coloring book?) Enjoying a holiday window display is rooted in nostalgia and tradition, reminding shoppers of simple pleasures like delight, discovery, close relationships and surprise.
(And of course it's not all about artisanal corn. Digital has a powerful place in the warm and fuzzy wonderland; selfies and social sharing of the window visit are huge parts of the experience.)
As always, the stunning 2015 window displays vary wildly from store to store. Each retailer is taking the opportunity to boldly showcase a unique personality. But I believe there are some qualities that all of these merchandising masterpieces share:
They are spectacles. Too much is never enough when it comes to modern holiday window displays. More crystals, more gingerbread men, more twinkling lights, more whatever make them gasp-worthy.
They provide an immersive experience. Viewers can get lost in the details, discovering something new with each glance. Stories are told with great intricacy and depth, with multiple visual paths there for the following.
They are culturally connected. Effective holiday window displays make a connection to cultural mores and moments. Barneys and Lord & Taylor create very different experiences with their windows, but both interpret humanity through a cultural and societal lens.
They evoke emotion. What do shoppers feel when they experience these holiday window displays? Nostalgia? Love of family? Warmth of tradition? The amusement of good social commentary? It will vary, depending upon the intent of the designers.  What won't vary is the fact that shoppers will indeed feel.
They demonstrate artistic integrity. Retailers have created legitimate works of art in their holiday window displays. This art lives in a store window rather than in a gallery, but the statements they make and the experiences they evoke are as powerful as any made in a museum. I think of it as art for the consumer.
Ready to connect to your customers in a more meaningful way?
CONTACT OUR TEAM