Strategy, Creativity, Retail Marketing, In-Store Marketing, Consumer Behaviors, Case Studies
How Mass Merch is Rivaling Fast Fashion Retail Competitors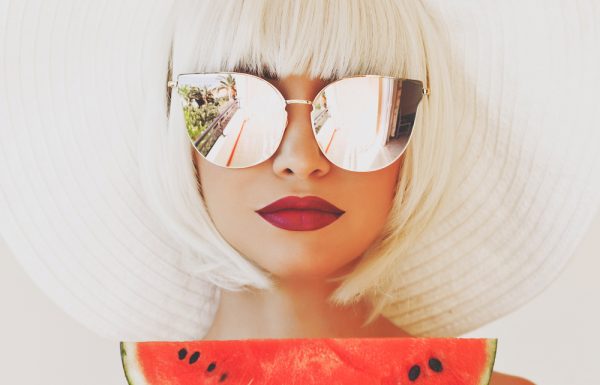 Up until a few years ago, mass merch retailers like Walmart weren't synonymous with fashion retail. Their private label clothing brands were never the focus—but fast forward to 2019, where Walmart collections are selling out before hitting the shelves and #TargetStyle has amassed over 1,100,000 uses on Instagram. Mass merch retail is finally able to keep up with fast fashion by offering trend-driven pieces at accessible big box prices.
The new focus on trendy styles and improved quality appeals to a digital-first generation, while remaining affordable. This model is reinventing consumer perceptions around business concepts that have been in place since the 1960s, with implications for the future of mass retail.
What's the big box key to style success?
The new price-savvy consumer
Mass retailers have more agency to implement research and development initiatives than their boutique and fast fashion counterparts. In fact, they're already situated at the front lines of the customer purview. Retailers can witness trends in purchasing unfold in record time.
Ten to 15 years ago, fashion trends were about status—from branded handbags to big watches, items with visible brand identity were all the rage. Generic brands from big box retailers were low (if non-existent) on shoppers' radar.
Millennials and Gen-Z's have brought a fresher perspective, turning to a unique mix of high-low fashion that heavily leans on the low end. Due to job market fluctuations and oppressive student debt, Millennials are considered worse-off financially than their predecessors, and as a result they are flocking to "cheap chic." Their purchasing habits are less about brand recognition, and more about getting the most from their spending (adjacent concerns about sustainability put aside!).
[bctt tweet="Today's consumer doesn't want to blend in, nor do they want to overpay. They want it all: style, quality, and affordability." username="medallionretail"]
Consumers have been driven to the edges, away from the "middle"
 With the mainstream consumer shift away from designer names and toward accessibility, Target and Walmart are capitalizing on in-house brands that bridge the gap between budget and boutique.  These mass merchandise behemoths are competing with fast fashion retail (and high-end brands), so the pressure to innovate is greater than ever.
One pass through the perfectly curated fashion displays at Target shows the retailer has all but phased out decades-old in-house lines, like Mossimo and Merona, that used to make up the majority of the sales floor.  These middle tier fashion brands used to appeal to the now-defunct middle class market.  Consumers are skirting the edges, going for either high-end haute couture or low-end disposable "fast" fashion.  As a result, Target has rolled out an astonishing 17+ new brands since 2017. This includes the ultra-feminine brand A New Day; Universal Thread, a denim and utility-ware brand reminiscent of Madewell; and Prologue, a minimalist, office-chic collection for women.
In 2018, Walmart also announced the launch of four new boutique fashion labels: Time and Tru and  Terra & Sky for women, kids'-focused Wonder Nation, and George for men. Walmart is also ramping up its high-profile collaborations, reaching sell-out success with the Sofia Jeans collection fronted by actress Sofia Vergara and partnering with TV personality Ellen Degeneres.
Both Target and Walmart are investing in their images and offering on-trend pieces that both long-time and new customers want to buy.
In-store repercussions
Mass retailers hold a significant competitive edge by offering everything consumers need, including must-have fashion and accessories, without causing too much damage to their wallet. This newfound trend focus is not just limited to fashion retail, though. Target and Walmart are also both investing in premium health and beauty categories, competing head-to-head with beauty-centric retailers like Ulta and Sephora.
In order to educate existing customers—and draw new ones—to the revamped wellness, beauty, and fashion sections, mass retailers need to provide in-store touch points that go beyond the shelves.
The fashion and beauty sections now feature bespoke displays for every collection launch—the departments have a pop-up like feel that's more sensorially engaging than before. In tandem with better product offerings, custom signage and perfectly styled displays are drawing customers in and piquing interest around these new brands.
Viral style brings shoppers in-store
Target and Walmart are turning to new social strategies to keep up with digitally native competitors as well as e-commerce leaders, and to get a higher-end clientele in the stores. The goal of this social awareness is to draw shoppers in-store where they can see the fashions, feel the quality, try-on the styles, and stock up thanks to low prices. Mass merch has clearly learned to take a page from digitally native brands like Everlane and Untuckit that now have a large portfolio of brick-and-mortar locations.
Target has a dedicated fashion account, @TargetStyle, with over 2.1 million followers. On social media, the retailer is relying largely on user-generated content—all tracked through their hashtag, #TargetStyle.
@Walmart is just shy of Target's social following at 1.8 million followers. Their digital image is more influencer-friendly than in the past, with a curation of lifestyle imagery highlighting beauty and fashion offerings in an effort to show consumers their evolving portfolio of fast fashion brands.
Both Target and Walmart are generating consumer awareness by tapping influencers to grow their social followings and cultivate an image that relies on fashion over other wares. Building a larger following and stronger relationships with influencers is helping mass market fashion lose its stigma and forge new relationships, generating an authentic following of brand enthusiasts and foot traffic to their doors.
Medallion Retail has the creative vision and industry resources to take your brand to aspirational heights. Let us show you how to breathe new life into your displays and signage to engage new consumers. Reach out to Michael or Chris of Medallion Retail at engage@medallionretail.comto learn more.
We'd like to hear from you.  Will mass merch overtake the traditional fast fashion market in 2020?
Ready to connect to your customers in a more meaningful way?
CONTACT OUR TEAM