Strategy, Creativity, Signage, In-Store Marketing
How Shoppers' Short Attention Spans Can Benefit Retailers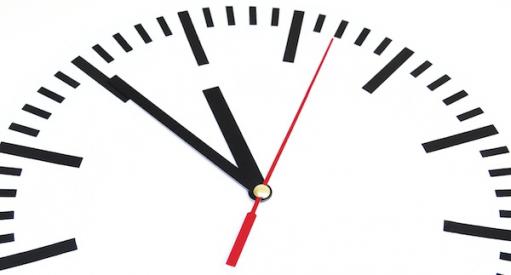 I have eight seconds to capture your attention, so let's…
Hey! Where'd you go?
A goldfish has a longer attention span than you do.
Actually, longer than all of us, according to a study recently conducted by Microsoft.
"The researchers clocked the average human attention span at just eight seconds in 2013, falling four seconds from the 12-second average in 2000, and putting humans just 1 second below goldfish," reports Danny Gallagher at CNET.
I believe it. Just look at the recent evolution of basic written communication. We've gone from letters to emails to tweets to texts to emojis. Our content is snackable, memes rule and clickbait headlines snag us every time.
Bad news for stationery companies. Good news for BuzzFeed and Upworthy, and for retail marketers who create in-store signage.
Great retail signage is – and has always been – about grabbing attention and connecting quickly. Finally, the rest of the world has embraced the short form, and they're speaking our language.
To spark some thinking, here is A Concise List of Concisely Written Tips About How To Create Concise In-Store Signage in Our Short-Attention-Span World.
Challenge the norm
Convey action
Use "you"
Be funny
Engage in wordplay
Deliver the unexpected
Demonstrate personality
Speak in the brand voice
Say something intriguing
Be clear
Tell a story
Seek input
Make a promise
Pique curiosity
Solve a mystery
Be a tease
Incorporate visuals
Play to emotions
Be dramatic
Surprise the shopper
Create a mood
Keep it tight
Ready to connect to your customers in a more meaningful way?
CONTACT OUR TEAM