Strategy, Creativity, Permanent, Temporary, Corrugated Display, Brand Positioning, Pop-up Retail, Retail Trends, Retail Marketing, In-Store Marketing, Case Studies
How to Get It Right In-Store – Experts Tell All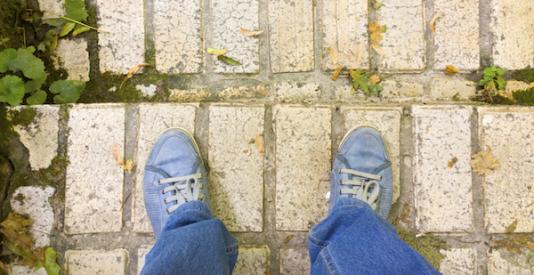 Back in the day, when someone told you to "Hit the bricks," it was usually a gangster-y kind of guy who also used phrases like "Scram!" and "You want I should plug him, boss?"
Now it's sage advice from in-the-know retail marketing executives.
Shoppers are not doing all of their buying online. They have made it clear that they appreciate and enjoy being in a physical store – as long as it's on their terms. And their biggest demand? A valuable experience.
Consumers want to feel something when they visit a retail location – we call it the In-Store Shopper Moment. They seek interactions that are personalized, meaningful and entertaining. They appreciate the tangible and tactile that etailing isn't able to deliver.
Even online-born brands – like Birchbox, Frank & Oak and Bonobos – are seeing the importance of creating in-store options. A recent New York Times article showcased high-end designers — including Thakoon Panichgul and Lee Broom – who are also popping up with brand destinations. (And for the record, "clicks to bricks" was first used right here in Medallion Retail territory.)
These guys are hitting the bricks.
Nailing an in-store strategy is critical. It's also the title of the latest version of the insight-packed Credibly Business Journal.
"Nailing Your In-Store Strategy" is the second of a three-part series, and focuses on the value propositions unique to physical retail. The comprehensive issue features intriguing ideas and challenging perspectives from retail and retail marketing heavy hitters who are redefining the industry in real time.
Get your free copy of the Credibly Business Journal: Nailing Your In-store Strategy here.
Ready to connect to your customers in a more meaningful way?
CONTACT OUR TEAM