Strategy, In-Store Marketing
In-Store, and In Love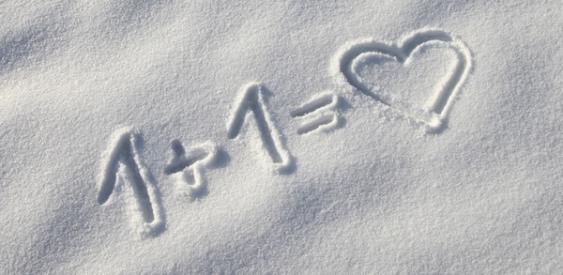 Romance isn't dead. In fact, it's probably safe to say that love is in the air… at a retail location near you.
Successful marketing is all about meaningful relationships, according to author and branding expert Tim Halloran. Tim shared his insights, and his new book, Romancing the Brand: How Brands Create Strong, Intimate Relationships with Consumers at a recent Retail Marketing Society (RMS) event.
Loyalty isn't enough, says Tim. Brands need to woo customers and entice them to fall in love. We're talking blissed-out, starry-eyed, fire-in-the-gut romance. The kind of love a certain young woman has for Diet Coke.
Tim introduced the group to a woman he observed during a focus group. (Just one of many great real-life marketing stories he shared.) She told the moderator, "I drink eight of these a day. It is always with me. It was there when my boss gave me my promotion last week. It was at my side two months ago when my cat died. It got me through it. I start and end my day with it. It's never lets me down. I can always count on it. To sum it up, it's my boyfriend…Diet Coke."
That's love.
And that's what brands must strive for.  Love takes courage; brands have to be bold enough to be authentic and honest and demonstrative.  It's about creating an intimate, give-and-take relationship.
Among Tim's thoughts on becoming "boyfriend material" and a beloved brand…
Know yourself. What makes your brand special? Different? Unique? See yourself from a potential partner's perspective.
Know your type. Before a brand can find that special someone, it has to know what it's looking for.  Who wants and needs what you have?
Meet memorably.  Think rom-com. Create the opportunity for a great "How we met" story. Reach out in a lifestyle context.
Make it mutual. A brand must be there for the consumer. What's in it for her?
Deepen the connection. Be attentive, thoughtful, surprising; make the consumer feel important.
Keep the love alive. Fan the flames of romance; it's up to the brand to keep things fresh and remain top of mind and close to heart.
(This great advice – and much more – is available in Tim's book.)
These are wise words for the retail marketer. Shoppers are seeking interaction and real engagement – the stuff of romance. In-store is a place for two-way communication, gentle guidance and a parade of little surprises that build and sustain a romance. Showing some love on the retail floor sparks interest, demonstrates devotion and takes the relationship to the next level.
Ready to connect to your customers in a more meaningful way?
CONTACT OUR TEAM