Strategy, Creativity, Brand Positioning, Pop-up Retail, Retail Marketing, In-Store Marketing, Consumer Behaviors, Case Studies
Inclusivity Is the New Wave of Retail – Here's How to Implement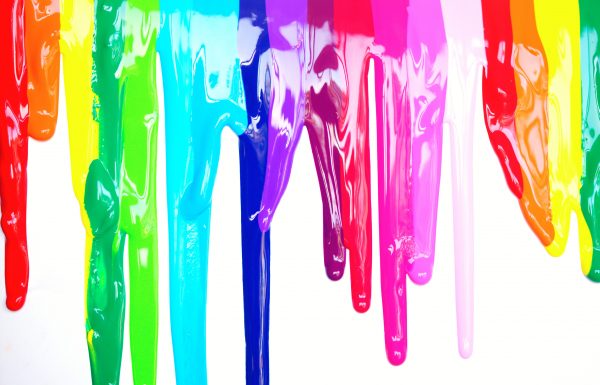 Diversity and inclusion have become buzzwords in retail – and across industries. But in retail, it's about more than just cultivating a diverse boardroom or an inclusive work environment. It's about showing the consumer where you stand through your products and your campaigns.
Many companies have gotten in trouble for not being inclusive. Just look at the controversies surrounding Abercrombie & Fitch and Victoria's Secret. These businesses have been penalized for not understanding real people and real women – leaving a lot of room for brands like ThirdLove and Justice to take their place.
The business case for inclusion is clear, and this trend is not going to slow down. So how do you take this idea of positivity and incorporate a more inclusive message into your brand?
In-store displays and store layout hold the power
Becoming inclusive doesn't mean you have to completely revamp your inventory. In many cases it comes down to simply updating displays and store layout. Take what you already have and move inventory across gender lines, offering traditionally male clothing and products in the "women's" section – and maybe vice versa. Better yet, create dedicated gender-neutral sections that go across gender lines to appeal to everyone.
Many people say that distinct petite and plus size sections are in fact perpetuating the idea that if you don't fit into clothes in the "normal" section, you're different. Instead, try grouping all sizes together by style rather than by size for a more inclusive shopping experience.
There are many ways to showcase inclusivity – and it should be a comprehensive and concerted effort. Inclusivity means racial, ethnic, size, age and gender diversity. Having a gender-neutral section that is all white isn't exactly a solution.
H&M launched a unisex denim line which is a step in the right direction – except it's only offered online. When you go in-store, there is still a clear and divisive line between men's and women's, and girls' and boys' sections.
The in-store display is crucial to the movement. Not only does it open the door for more positivity, but it inspires consumers. A cis-female consumer could see a mannequin wearing an item that is historically male (and rocking it) and be encouraged to buy something new. Think of how empowering it could be for a girl with a disability to see a model in a wheelchair flaunting the latest styles, and a fully diverse display of people of all body types, races, colors, ethnicities and genders. The power of something like this is unquantifiable.
Testing 1, 2, 3
Before you go all in with a fully revamped, inclusion-driven store, it's important to make sure the business model works for you – and your audiences. It's not a concept that fits perfectly with every business.
Pop-ups are a great way to test a new idea and collect data on the merits of a concept. Smaller-scale, short-term installations can help you figure out whether an inclusive campaign will be embraced, or inadvertently insult.
To truly assess whether your audience would be amenable to a more inclusive model, your pop-ups need to be widespread. New York and other large cities are notoriously liberal and accepting of more inclusive brand ideologies. That might not be the case for other demographics. It's a calculated risk– one that you have to consider carefully to see if gaining a new audience base is worth alienating another group.
But more importantly, pop-ups are a great way to determine how far your inclusive campaign can go. Start by dipping your toes in the water with displays – and then make your decision about diving in fully.
It's all about intention
The reason some companies are more successful than others comes down to two things: accuracy and sincerity.
The Phluid Project, a fully gender-neutral store that opened in March in NYC, isn't using inclusivity as a sales tactic. It's a movement, as emphasized in their launch email: [bctt tweet=""We are not just a store, we are a movement committed to challenging the ethos of the traditions of the past that inhibit freedom and self-expression."" username="medallionretail"] Their inclusive nature is completely ingrained in their business model – and no one could question their authenticity.
When it comes to creating an inclusive store or pop-up, it's important to be mindful of the appropriate language and identifiers for these displays. This is also an opportunity to tap LGBTQ influencers. Like we've said, consumers hate being tricked. If you're going to pay homage to gender fluidity, using known heterosexual models for displays is not the way to go.
Aerie is a great model for companies looking to up their inclusivity – and do it the right way. Their displays and ad campaigns feature untouched photos of truly diverse women, of different ages, ethnicities and body types, and not forgetting those of us with illnesses, disabilities and other conditions. The brand has garnered waves of good PR from their #AerieREAL initiative since 2014. They're not just promising inclusivity, they're using real people to do so. The result is inspiring (and consumers agree).
The bottom line is that diversity and inclusion are important for many types of businesses (from the board room to the products). It's time to either join the movement or risk leaving some consumers behind as they look for more accepting alternatives.
What do YOU think about the practicality (including both the risks and the rewards) of making inclusivity a tangible part of your retail brand?  Comment below and let's start a dialogue!
Medallion Retail is your retail agency in creating displays and pop-ups that move the conversation and your business forward. Reach out to Michael Decker or Chris Gordon at engage@medallionretail.com  to get started today.
Ready to connect to your customers in a more meaningful way?
CONTACT OUR TEAM