Strategy, Social Media Integration, Brand Positioning, Retail Trends, Retail Marketing, In-Store Marketing, Case Studies
Influencers and the Baby Boomer Fashion Maven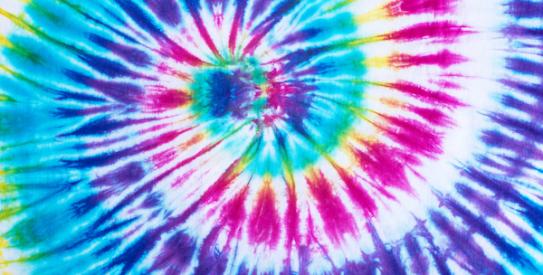 Baby Boomer fashion?  It's too easy – and it's a huge marketing mistake – to assume that Boomers are a digital-wary and style-challenged lot. May I remind you that this is the generation that gave us the bikini, the mini skirt and fashion boots?
Baby Boomers were fashion-forward then, and they're fashion-forward now.  While their clothing needs may have changed since they were 20, their desire to look great and express themselves remains strong. Retailers would be wise to feed that desire.
One way to do that is with influencers. While word-of-mouth is not the primary way Boomers get their style advice, they do like one-on-one interactions. That means shopper-to-friend, shopper-to-sales-associate and shopper-to-brand-influencer.
Fashion and cosmetics brands have assembled cadres of bloggers and Instagrammers who wear and recommend their products. (Yes, Boomers are into Instagram.). These style thought leaders infuse the brand with personality and authenticity – attractive traits to a Boomer. What they share online is both relatable and inspirational.
What they share in-store can be even more powerful.
Many retail brands are bringing their influencers into the store via signage and promotion, video and personal appearances. This kind of activity seamlessly links digital with in-store, and facilitates a meaningful online/in-world community.
Sephora does a lot of this influencer marketing. Boomer style brands? Not near enough. And that's where opportunity lies. Boomer-targeted clothing and accessory brands should discover and nurture relationships with Baby Boomer fashion influencers. They should then bring those influencers into the physical space, where the brick-and-mortar loyal Boomer can make a personal connection.
Here are five Boomer style influencers who are particularly hot right now:
Accidental Icon is a Baby Boomer fashion blog founded by social work professor and New York native Lyn Slater. While fashion for women over 50 is often depicted as tame by most media publications, Slater's blog rejects the negative stereotypes associated with aging and instead encourages readers to embrace the skin they're in.
Posing in vanguard pieces from Acne Studios, Rick Owens and Comme des Garcons among other labels, Lyn Slater inspires fashion fans of all ages and displays a style aesthetic that is uniquely her own. Accidental Icon blends New York iconography – from images of the Guggenheim's spiraling landscape to gritty portraits of graffiti-clad alleyways – with its founder's striking wardrobe and effortlessly cool beauty look.
Lisa Hale, better known on Instagram as The Silver Stylist, is a 55-year-old mother and stylist who has quickly become a Baby Boomer fashion inspiration for a diverse fan following. Reminding her followers to express themselves freely without limiting their creativity, The Silver Stylist shares fashion and beauty ideas that break down stigmas and stereotypes – especially those relating to aging women.
Embracing her age, blogger Lisa dons eye-catching outfit pairings and experiments with violet-tinted silver locks. A fan of bold accessories, this influencer also shows fans that age is just a number when it comes to fashion, and that one's wisdom can only enhance her ability to put together more creative clothing picks.
Photographer Misja Beijers captures boomer street style shots for her Instagram page and accompanying style blog. While traditional street style posts by Vogue and The Sartorialist capture a younger demographic, this particular feed focuses on subjects who are aged 50 and older.
In addition to profiling more familiar boomer style icons like Linda Fargo of Bergdorf Goodman, Beijers also takes to the street and captures images of real people with an amazing sense of style.
Walking the streets of New York, Paris and even The Hague in the Netherlands, the photographer captures images that embody a sense of personality and creativity. Unlike their younger counterparts who often opt for uniformity, these boomer street style subjects aren't afraid to experiment with vintage pieces, prints and eclectic accessories.
Baby Boomers know that sometimes the height of fashion can be the right pair of jeans paired with the right t-shirt, a low-key blazer and simple shoes. Sometimes less is more, and there's no better way to stand out than with classic simplicity. If this sounds like a page from your style bible, then you're going to want to check out Alyson Walsh's blog and her Baby Boomer fashion advice for FABsters (fifty and beyond).
Oftentimes style guides for women over 50 lay out a lot of rules about what not to wear. If you don't subscribe to those sorts of rules, and instead believe that fashion is meant to be enjoyed and creatively explored at all ages and stages of life, then you'll enjoy meeting Judith of Style Crone. Always choosing outfits as a daily expression of herself and her mood, she revels in her opportunity to link fashion and creative expression.
Ready to connect to your customers in a more meaningful way?
CONTACT OUR TEAM