Strategy, Creativity, Retail Trends, In-Store Marketing
Inside the Retail CX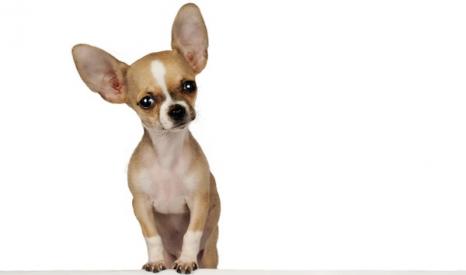 I have an important message for all retailers: Apple is your biggest competition.
I don't care if you sell home furnishings, cosmetics or toys. The Cupertino game changer has set the current standard for customer experience. Remember, shoppers aren't concerned about categories or industries. They simply compare each retail experience to the one that satisfied them the most. And that's usually an Apple experience.
On May 19, 2001, Apple Inc. officially opened its first two retail stores in Tysons Corner, Virginia, and Glendale, California. The public was skeptical, and critics scoffed at the sparseness and small product line.
As we now know, Apple would go on to become one of the most successful brands in existence, boasting the highest sales per-square-foot of any brand. What makes Apple's retail operation so valuable? The single biggest reason is the customer experience.
Clearly, a great CX is critical. And as I mentioned in the last post, there are huge business-building benefits to CX done right. Which is good, because creating a great customer experience is a huge undertaking. It's not simply a matter of making sure headlines and colors are consistent, or that the sales associates are nice or that the exchange policy is super simple. There are many, many working parts to manage and sync. Let's take a look.
Following are topline shopper-interaction categories and, below each, specific elements one must consider in order to deliver a killer retail CX.
Pre-arrival
Advertising
Online advertising/engagement
Social media
Physical approach
Parking
Outdoor signage
Windows
General Environment
Sightlines
Accessibility
Décor
Lighting
Music
Temperature
Cleanliness
Floor
Windows
Bathrooms
Sales associates
Customer Service
Language
Tone of voice
Eye contact
Body language
Attitude
Product knowledge
Availability
Store layout
Aisle width
Product organization
Merchandising
Navigation
Flow
Display
Signage
It is the successful execution – and the seamless combination – of these elements that create the kind of CX that wins brand loyalty.
But it goes deeper. Let's breakdown just one of the elements:
Signage
Function
Placement
Frequency
Message
Voice
Tone
Size
Material
Visual
Font
Colors
Hierarchy
Clarity
You can start to see the levels of thought that go into creating a CX that resonates. Details matter. And so does creativity. When exploring each of the elements, go deep and wild, and think about surprising ways to delight the retail shopper. Cover the basics, of course. But also do something unexpected, something the shopper wouldn't think to ask for, but moving forward, can't live without.
A favorite recent example is from IKEA. Enjoy the experience.
Ready to connect to your customers in a more meaningful way?
CONTACT OUR TEAM