Strategy, Permanent, Temporary, Corrugated Display, Retail Marketing, In-Store Marketing, Retail Display
Inspiring Consumer Purchases with Emotion Driven DIY Projects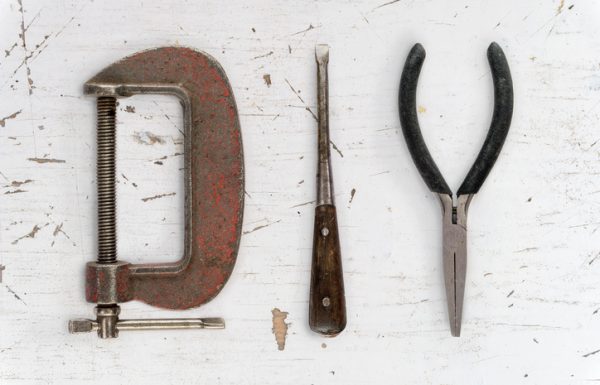 DIY projects are driven by emotion. People put their hearts and souls behind knitting the perfect sweater, installing a much-needed shelving unit or planting a sustainable garden. The results are objects to share, to gift and to experience with pride – nothing beats the feeling of "I did that."
 In many ways, do it yourself and home improvement retail isn't fully tapping into the deep-rooted feelings of their shoppers and the reasons they shop. The potential to impress the consumer is vast – and it all starts with inspiration.
Be the ultimate source for project ideas and supplies
When you think of do it yourself inspiration, chances are you think of Pinterest. The site, that considers itself a visual search engine as opposed to a social media platform, is a hub of ideas and possibilities. And the consumer trends speak volumes. 72% of Pinners use the platform to find new ideas, and 83% of home décor Pinners are looking for DIY projects.
Consumers then take these ideas to physical stores to start their projects. They walk in with a sense of intention and a plan for what they need to purchase.
But why let online be the be-all, end-all source for inspiration? Why not make the store a one-stop-shop for both the products and the ideas?
The first step is communication – and that's where eye-catching and inspiring signage and displays come in. Leverage Pinterest to identify the upcoming seasons' trending projects – maybe fire pits for summer or inventive outdoor lighting for winter – and combine the necessary components in-store, tying everything together with enticing signage and printouts with step-by-step directions. You could also drive consumers to find the directions on your website, maybe adding an easy-to-follow video. From print to digital to video – give your customers options for exploring and learning. Show them how they can vary elements, and not just make something, but make it their own.
Think outside your box with cross-promotions
 When it comes to do it yourself and home improvement projects, the shopper is most likely going to rely on a number of different brands. Project displays can be very tempting when products are grouped together, especially in combinations that are unexpected – delightfully surprising your audience and drawing them in with curiosity.
Now take this idea a step further. Partner with another retailer or a unique brand that's typically not carried in your store. For example, show the potential for a DIY wall mural in a master bedroom by bringing in a bed outfitted with designer sheets and creating a mini tableau. It's unanticipated, it's practical and it's inspiring. It invites shoppers to take a break and consider the possibilities. Using a creative display card, show shoppers how to achieve this look at home using paint products and design templates from your store and step-by-step instructions.
The surprising – and symbiotic – partnership will delight audiences and give them the opportunity to create the bedroom oasis of their dreams, at a fraction of the cost of bringing in a muralist, plus the unending satisfaction of doing it themselves. It's the ultimate way to express individual personality.
The more surprised and enthusiastic shoppers are, the more likely they are to act – and to buy.
Delight with demonstrations
It's easy to sell people what they came in for. But how do you go the extra mile? We're talking upsell.
Consumers across sectors want experiences. [bctt tweet="DIY consumers, perhaps even more than the average shopper, crave experiential in-store shopper moments®." username="medallionretail"] An educational, inspirational and experience-driven demonstration is one way to impress and inspire your audience.
Home Depot does for home improvement enthusiasts what Williams Sonoma does for cooks, with creative on-site demonstrations that highlight each retailer's products. Home Depot's in-store workshops teach consumers everything from how to create wall planters and birdhouses to how to install a ceiling fan.
These educational events not only provide valuable lessons but they also inspire homeowners to explore new projects. They give shoppers a jolt of creativity and a boost to their confidence. Demonstrations serve a triple sales purpose: attract consumers to the store, excite the shopper who is already in the store, and encourage everyone to make additional purchases.
DIY and home improvement stores are uniquely positioned to wow audiences with creative combinations and demonstrations. This is an audience that is yearning to be inspired – but you need the right signs to show customers the way. At Medallion Retail, we can help you get started. Learn more about inspiring and informative displays by emailing Michael Decker at engage@medallionretail.com, call 212-929-9130, or check out our portfolio at medallionretail.com.
Ready to connect to your customers in a more meaningful way?
CONTACT OUR TEAM