Strategy, Creativity, Retail Trends, Retail Marketing
Is Orange Thursday the New Black Friday?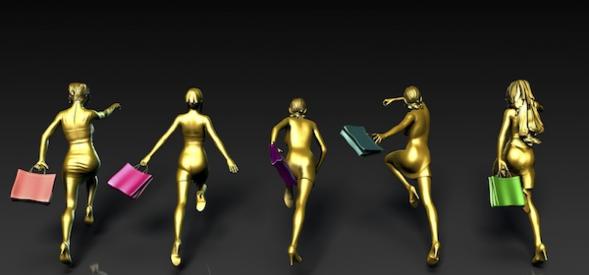 Well, Black Friday, it was fun while it lasted.
The days surrounding Thanksgiving remain a huge draw for holiday shoppers, but the classic one-day retail event is not quite the phenomenon it once was. Thanks to aggressive retailer promotions and a digitally powered, value-savvy shopper, the super-bargain time frame has widened.  Think of it not as Black Friday but as Black November.
But even as we see its prominence begin to dim, remember that Black Friday forged the path for other end-of-year, weekday-named sales occasions. What we fondly remember as Thanksgiving is now Gray Thursday. Shoppers are encouraged to buy local on Small Business Saturday. The NRF-created Cyber Monday showcases online deals, while Giving Tuesday offers an opportunity to take a break from buying and support a favorite charity. The final Saturday before Christmas is known as Super (or Panic) Saturday.
Some may say that we're overrun with these marketing-driven sales days. I say we don't have enough.
There's still a Wednesday, Thursday and Friday in the week following Thanksgiving that are up for grabs. They need names.
Maybe Spend-Your-Whole-Allowance Thursday? Or All-About-Me Wednesday? Slacks Friday? You tell me. Share your new retail holiday names on Twitter using #NewRetailHolidays. Let's create even give more reason for the season.
Ready to connect to your customers in a more meaningful way?
CONTACT OUR TEAM